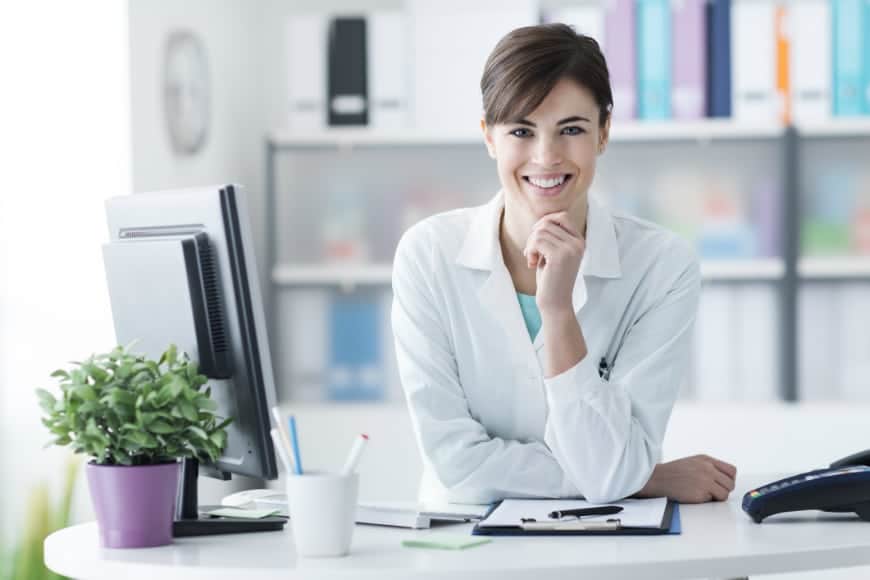 Common Questions/Answers
Fluids and Hydration
What items should be counted in a fluid restriction?
All fluids consumed are counted in millileters (mLs). 1 ounce = 30 mL, 4 ounces = 1/2 cup = 120 mL, 6 ounces = 3/4 cup = 180 mL, 8 ounce = 1 cup = 240 mL. Other items that liquefy at room temperature also need to be included such as milkshakes, ice cream, sherbet, jello, fruit ice, and popsicles. Soups, stews, fruits and vegetables (or anything else that contains liquid) should be drained prior to being served.
How do I know if a person is drinking enough fluids?
Individuals can be at risk for dehydration for a number of reasons including dementia, dysphagia, uncontrolled diabetes, medication, and/or refusal to drink fluids. Look for signs of dehydration: cracked lips, dry tongue, poor skin turgor, concentrated urine, dry skin, dry mouth, elevated body temperature, unplanned weight loss, and abnormal labs. The dietitian will assess the individual's fluid needs and then work with the dietary manager and nursing to ensure adequate fluids are provided. The facility staff need to encourage individuals to drink the fluids provided. If you suspect that an individual is not consuming at least 6-8 (8 oz.) glasses of fluid each day, a one to three day fluid intake study (or I&O) can be completed with interventions as appropriate according to the results of the study.
What would you suggest as a way to get started implementing dehydration prevention measures? For instance, if patients are getting 8 oz milk, 6 oz. juice and coffee/cocoa, plus soup, fruit etc. from meals (probably 1500 mL) how much would you suggest increasing at fluid pass? I do have concerns that our frail, elderly patients may fill up on juice, sugar-free beverages or water. What kind of a time line would you suggest? We would like to be sure that patients are receiving water before, during and after therapies as well. 
I understand your concerns about residents filling up on fluids and not eating meals. It is a difficult dilemma. Many older adults do not even realize that they are thirsty, so it is very important to spread offerings of liquids throughout the day. Just as every individual is unique, every facility is different. Facility staffing and routines vary greatly, so it is difficult to give specific suggestions for each facility. However, some general ideas may be helpful. Breakfast trays generally include 8 oz. milk, 6 oz. coffee, and 6 oz. juice. That's 600 mL in the morning after a night long fast, and should get residents off to a good start. Lunch and Dinner meals usually provide another 4-8 oz. of milk, 6 oz. coffee, and 6-8 oz. of either water or juice at each meal. This adds another 16-22 oz. (480-660 mL) per meal, for a daily meal total of about 1560-1920 mL offered. (In addition, you may have additional fluids in the form of soups, sherbet, ice cream, etc.) This is spread nicely between the three meals. Then it is just a question of how much of this fluid is actually consumed and how much fluid you should offer between meals. Depending on timing of med-pass versus meals, you might offer extra fluids in between meals–around 10:00-10:30 AM and 2:30-3:00 PM might work nicely. If med-pass times are too close to meals, the facility might consider a "beverage cart" service at the above times. Volunteers or activity staff might assist with a beverage cart. If fluids are offered at med-pass, offer a minimum of 6-8 oz. of fluids (180-240 mL or 360-480 mL per day). And then there is HS snack, which is often offered after residents have gone to bed.  For those needing additional fluids, it is wise to specify when and how they should get it (whether on the tray or in between meals). Staff training is essential to assure that staff understand the importance of hydration. For more information on a great training tool, check out our Hydration: It's a Splash Inservice.

Heights and Weights
Do you have any strategies for motivating stFF in the LTC setting, to do monthly weights and re-weights (as appropriate), in a timely and accurate manner?
Training, educating, positive relationships and good communications are the best ways to keep staff motivated. Our Policy & Procedure Manual offers many excellent suggestions on getting accurate and timely weights. Having the support of the Director of Nursing and the Medical Director helps things go smoothly. Do you have a Weight Team meeting every week? Have you explained why getting weights are are so important? We have done inservices with fun prizes, contests between units for the fewest re-weighs, least weight lost and other things to keep staff motivated. Does staff have the forms and tools they need to get the weights? One of the most important things you can do is put systems in place to hold them accountable for doing the job correctly.
Do I need to focus more on Usual Body Weight (UBW) than Desirable Body Weight (DBW) when there is a weight loss? How do you base your UBW time frame?
If you work in long term care especially with older adults, then yes, it is better to focus on UBW than DBW for most residents. Time frame for UBW: compare current weight to UBW and weights 6 months ago, 3 months ago and 1 month ago. Use the CMS criteria for significant weight change of: 5% in 30 Days, 10% in 90 days (and 7.5 % in 90 days). There is lots more information in our Policy & Procedure Manual and Diet and Nutrition Care Manuals.
Nutrient Needs Calculations/Body Weight
When a resident who is on enteral nutrition leaves the nursing home to go to the hospital and leaves at a certain weight and then comes back at a different weight, what weight do you use to calculate calories needed from enteral nutrition? The weight before they left or the weight when they returned from hospital?
We recommend that you use the current weight (weight when they returned to your facility) to calculate their needs for the enteral feeding. Just be sure that the weight you are using was obtained by your facility nursing staff. Do not use the hospital weight as their scales may be different. If there is a significant weight change from the time they left the nursing facility to the time they return, you need to document the significant weight change and what interventions you are doing to assure that the person returns to normal weight if that is the desired result. Obviously, if the person is underweight and has lost weight, you need to be sure that you are providing adequate calories via the enteral feeding.
Pressure Ulcers/Injuries
What are the basic guidelines for nutrition intervention for pressure ulcers/injuries? 
First assure that the patient is receiving adequate calories (30-35 cals/kg body weight/day) to be able to utilize the protein in the diet. Then be sure that the patient is receiving adequate protein (1.25-1.5 gms/kg body weight/day) and fluids (30 mls fluid/kg body weight/day or 1 mL per calorie consumed, plus additional fluids for incidental losses such as diarrhea, vomiting, draining wounds, heated air fluidized bed, fever, etc.). A daily multivitamin/mineral supplement should be provided if a deficiency is confirmed or suspected. If you are confident that these items are in place, and the individual is actually consuming the calories, protein and fluids needed, then consider additional investigation to see if other deficiencies exist. See our Diet and Nutrition Care Manual for additional information.
Obesity/Weight Gain
How is obesity in older adults handled in LTC?
Frail older adults in long-term care settings are susceptible to malnutrition, weight loss and dehydration due to multiple disease states, medications and treatments. LTC professionals are very prudent when it comes to addressing the obese older adult. In the case of a frail older adult, we generally do not encourage weight loss, but rather weight maintenance. Unless there is a very good reason to encourage an older person in LTC to lose weight, we do our best to avoid it. If there is a well-justified reason for the person to lose weight, the RD would need to plan a careful weight loss program with a healthy diet and gradual loss of no more than 1-2 pounds per week. This would need to be care planned, and the resident would need to be closely monitored so that the program could be adjusted as needed to promote a healthy weight loss. There are no actual regulations related to obesity in LTC, but the regulations under Nutrition, address unintentional weight loss issues. For more detailed information on obesity, refer to our Diet and Nutrition Care Manual.
Unintentional Weight Loss/Significant Weight Changes
How do we determine significant weight loss?
According to the Investigative Protocol for Unintended Weight Loss for nursing homes, suggested parameters for evaluating significance of unplanned and undesired weight loss are:
Interval              Significant Loss                  Severe Loss
1 month                       5%                          Greater than 5%
3 months                    7.5%                        Greater than 7.5%
6 months                    10%                         Greater than 10%
The following formula determines percentage of weight loss:
% of body weight loss = (usual weight – actual weight) / (usual weight) x 100
Based on analysis of relevant information, the facility identifies a clinically pertinent basis for any conclusions that a resident could not attain or maintain acceptable parameters of nutritional status.
As a dietitian at what point do you recommend the use of supplements?
We always recommend starting with food first, but if all the traditional approaches have been tried and failed (interdisciplinary team review, dining, assistance, favorite foods, fortified foods, socialization, etc.), then it is time to try supplementation. Supplementation can take many forms, from milkshakes or puddings, to 1 to 2.0 calorie per mL med-pass programs, and so on. Be sure the product chosen is one that residents will accept. Vary flavors and types of supplements to avoid flavor fatigue. Timing is also important. Studies actually show that supplements given 60 minutes prior to the meal have a positive effect on appetite. Some residents do better with smaller volumes given more frequently. In this case a med pass program using a 2.0 Calorie/mL product may work best. There are also more concentrated products available that are even higher in calories and/or protein per mL.
How can nursing and dietary most effectively work together to prevent weight loss and intervene appropriately when it occurs?
Preventing and treating weight loss has to be a team effort. I would recommend a multifaceted approach:
Education: Understanding the federal regulations, interpretive guidelines and survey protocols and sharing pertinent information with nursing and dietary staff. Do frequent inservice training with both nursing and dietary. Stress the importance of working as a team for the benefit of the residents.
Systems: Use the systems you already have in place. The MDS Roster Matrix can help you identify residents at risk (those who have already lost weight, those who are not eating well, those who have difficulty feeding themselves, etc.). Make sure you have a good weight tracking system in place, and that weights are accurate and timely. Be sure there is a good food intake monitoring system in place. Managers should "manage by walking around" at meal time–do mealrounds in the dining rooms and on the wings. Intervene, supervise and retrain staff as needed.
Communication: Have weekly meetings to discuss residents who may be at risk. A "Nutrition at Risk Committee" or "Weight Committee" that includes all pertinent members of the team should be included. Be sure that everyone on the team gets a copy of the weekly weight reports, the roster matrix, or other pertinent information. Use good communication tools–in writing, not just vocal messages. Use a communication book or other tools to assure that everyone has access to pertinent information regarding high risk residents.
Dining and Food: Maximize the dining experience by assuring that residents receive the food they like at the proper consistency; food that is served in a timely manner and is at the proper temperature. Train staff on hospitality service and customer service. Focus on making mealtime as positive as possible, offering residents as many choices as possible (where to eat, who to eat with, what to eat). Assure residents receive the assistance they need to eat the meal. Call all staff out at meal time and take a "hands on deck" approach to meals: all staff can pass trays, open packages, cut foods, pour liquids, and provide verbal cueing as needed. This frees the STNAs (CNAs) up to feed those residents who are totally dependent. Make the most of the food served by enhancing favorite foods. Add additional calories and protein to food served (create a super cereal, super soup, or power potatoes by adding margarine, half and half and other high calorie/high protein ingredients). Focus on providing food first.