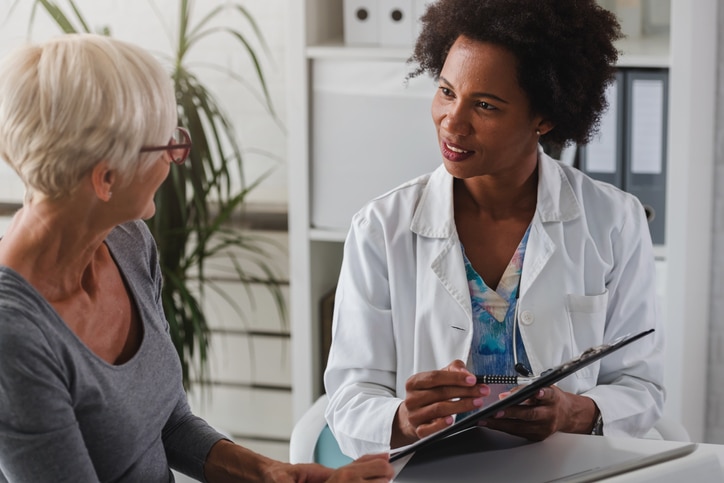 Nutrition screening is the process of identifying and referring to the registered dietitian nutritionist (RDN) individuals and populations who are at risk for nutrition-related problems, are appropriate for nutrition care services, and would benefit from the nutrition care process1. Nutrition screening relies on tools that are quick and easy-to-use and usually take less than 10 minutes to complete. It can be completed by anyone in a health care setting with a minimum of training. Use of valid and reliable tools is important to avoid under referral of patients or clients with malnutrition or over referral of patients or clients without malnutrition.
There are several validated nutrition screening tools that are available for use in clinical practice. In 2018, The Academy of Nutrition and Dietetics (Academy) Evidence Analysis Library completed a systematic review of six nutrition screening tools for adults (see bullets below). Based on the results of this review, a position paper was published by the Academy in 2020 indicating that the Malnutrition Screening Tool (MST) is recommended for all adults in all settings2. Many of the screening tools listed below are still commonly used in health care settings.
Nutrition  screening tools evaluated for validity, reliability, and agreement by the Academy Evidence Analysis Library1*
The Subjective Global Assessment (SGA) was not included in the Evidence Analysis Library review. It is a tool that is more in-depth than other nutrition screening tools but not a comprehensive assessment. It has been widely validated as a strong predictor of outcomes that are related to malnutrition4. It is worth noting that the Mini Nutritional Assessment (MNA) and the Subjective Global Assessment (SGA) can be used to diagnose malnutrition4.
*See Academy Evidence Analysis Library for more information on adult nutrition screening.
Any person whose nutrition screening indicates a risk of or presence of malnutrition, undernutrition or unintended weight loss should be referred to a registered dietitian nutritionist (RDN) for comprehensive nutrition assessment, and other interdisciplinary team (IDT) members as appropriate.
Want more information? Learn more in our Diet and Nutrition Care Manual. Also search our courses and webinars for more on malnutrition including Key Methodologies in Diagnosing Malnutrition Webinar.
References
Academy of Nutrition and Dietetics Definition of Terms List. Academy of Nutrition and Dietetics; February 2021. academydotlist.pdf (eatrightpro.org)Accessed April 7, 2021.
Skipper A, Coltman A, Tomesko A et al. Position of the Academy of Nutrition and Dietetics: Malnutrition (Undernutrition) Screening Tools for All Adults. J Acad Nutri Diet. 2019.
Reber E, Gomes F, Vasiloglou MF et al. Nutritional Risk Screening and Assessment. J Clin. Med. 2019 (8):1065. DOI: 10.3390/jcm8071065.
Malone A, Mogensen KM. Key approaches to diagnosing malnutrition in adults. Nutr. Clin. Pract. 2021;1-12. doi: 10.1002/ncp.10810.