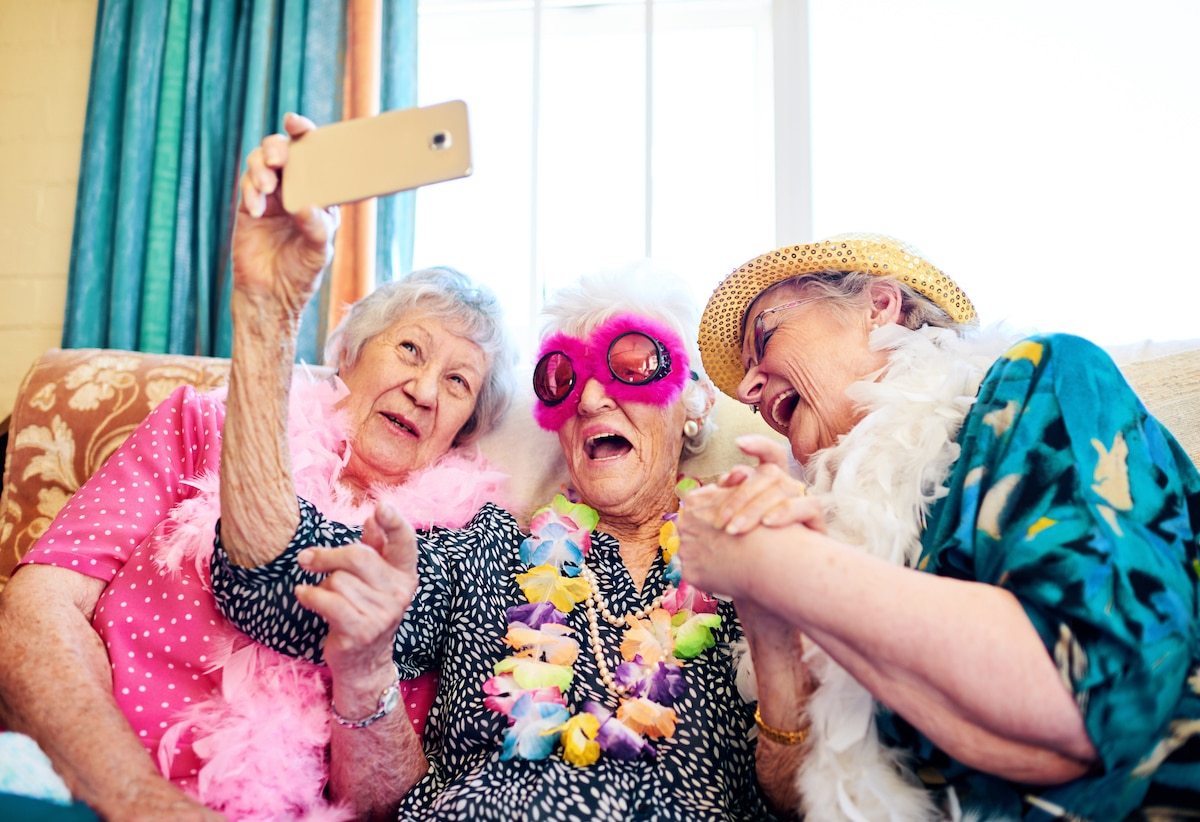 At Hazel's 65th birthday celebration, her older sister asked if she had scheduled her initial "wellness" visit with her primary care physician (PCP). Hazel had enrolled in Medicare, but didn't know anything about this. She jokingly responded, "Why is a 'wellness' visit needed from someone of my age and medical condition?!" Hazel's history included breast cancer, treated successfully at age 57, and type 2 diabetes, diagnosed at age 61.
About Medicare
As you may know, Medicare is the federal health insurance program that serves adults over 65 and certain younger people with disabilities. People who reach age 65 have an average life expectancy of an additional 19.5 years (20.6 years for females and 18.1 years for males).1 In 2016, 38% of Americans age 65 and older had 0-1 chronic conditions, 47% had 2-3 chronic health conditions and 15% had 4 or more chronic conditions.1 Chronic medical conditions can lower quality of life and contribute to the leading causes of death among older adults.2
Wellness is defined by Miriam Webster Dictionary as "the quality or state of being in good health especially as an actively sought goal / lifestyles that promote wellness".3 In general terms "wellness" can apply not only to physical health but also emotional, spiritual, financial, and social health. Physical wellness typically involves a combination of a healthy diet, regular physical activity, preventive health screenings and managing chronic health conditions. Although the term "wellness" might imply "healthy", even older adults and/or those with health problems can strive to be as healthy as possible, given whatever health limitations they may have. Most experts agree that it is never too late to implement small changes that are directed at improving health and quality of life.4
Preventive Care
Medicare Part B medical insurance now covers a "welcome to Medicare" preventive visit once within the first 12 months of Part B coverage5 and an "annual wellness visit"6. These visits consist of a review of medical and social history related to health, height, weight, vision and blood pressure screening, counseling about preventative services and an assessment of what other screenings might be needed for each individual. Medicare Part B covers a variety of screening services, including but not limited to diabetes, cancer, CVD, HIV, mammograms and prostate screening. Wellness visits can be conducted by a physician, nurse practitioner, or physician's assistant, or other licensed professionals, including registered dietitian nutritionists (RDNs), under the direct supervision of a physician.7 At an initial or annual Medicare wellness visit, health care providers may recommend covered follow-up services such as diabetes self-management training, obesity counseling and nutrition therapy services for specific conditions such as diabetes or renal disease.
Annual wellness visits can help older adults achieve the goals of the Healthy People 2020 program to improve the health, function and quality of life of older adults.2 A healthy lifestyle that includes good nutrition can also help meet those goals. A general nutrition template for older adults is ChooseMyPlate.gov. Tips that address the unique needs of older adults are available here. Some older adults might require referral to programs and services that address food insecurity or medical nutrition therapy services that are not covered by Medicare Part B.
Regular physical activity, as an individual's age and medical condition allows, is another key component of wellness and improved quality of life for older adults. In 2014, only about 12% of people age 65 and older reported participating in leisure-time aerobic and muscle-strengthening activities that meet federal guidelines.8 The health benefits of regular physical activity for older adults are numerous and include lower risk of all-cause mortality, type 2 DM, cardiovascular disease, certain cancers, dementia and depression.9 More details on physical activity recommendations for older adults are available for download here.
Hazel's Outlook On Her Health
After her initial preventive visit with her PCP, Hazel began to think differently about her age and health status. She began to make "wellness" a way of life, challenging herself to make improvements in her health and lifestyle that could be reflected at her routine PCP visits and her annual "wellness" visit.
Becky Dorner & Associates has a variety of CPE programs that focus on older adults, including Nutrition Care of the Older Adult and Nutrition for the Older Adult.
References
2018 Profile of Older Americans. Administration on Aging, Administration for Community Living, U.S. Department of Health and Human Services web site. https://acl.gov/sites/default/files/Aging%20and%20Disability%20in%20America/2018OlderAmericansProfile.pdf. Accessed July 2, 2019.
Older Adults. Healthy People 2020 web site: https://www.healthypeople.gov/2020/topics-objectives/topic/older-adults. Accessed July 2, 2019.
Miriam Webster Dictionary. https://www.merriam-webster.com/dictionary/wellness. Accessed July 8, 2019.
Sharkey JR, Bustillos BD, Meyer MRU. Health promotion and disease prevention in the older adult. In: Bernstein M, Munoz N. Nutrition for the Older Adult. 3rd ed. Burlington MA: Jones and Bartlett Learning; 2020;137-174.
"Welcome to Medicare" Preventative Visit. Medicare web site. https://www.medicare.gov/coverage/welcome-to-medicare-preventive-visit. Accessed July 8, 2019.
Yearly "Wellness" Visit. Medicare web site. https://www.medicare.gov/coverage/yearly-wellness-visits. Accessed July 8, 2019.
Medicare Preventive Services. Academy of Nutrition and Dietetics web site. https://www.eatrightpro.org/payment/medicare/providing-service-and-billing/medicare-preventive-services. Accessed July 23, 2019.
Older Americans 2016: Key Indicators of Well Being. Federal Interagency Forum on Aging-Related Statistics. Older Americans 2016: Key Indicators of Well-Being. Federal Interagency Forum on Aging-Related Statistics. Washington, DC: U.S. Government Printing Office. August 2016. https://agingstats.gov/docs/LatestReport/Older-Americans-2016-Key-Indicators-of-WellBeing.pdf. Accessed July 2, 2019.
Physical Activity Guidelines for Americans, 2nd edition.  2018 U.S. Department of Health and Human Services web site.  https://health.gov/paguidelines/second-edition/pdf/Physical_Activity_Guidelines_2nd_edition.pdf. Accessed July 8, 2019.