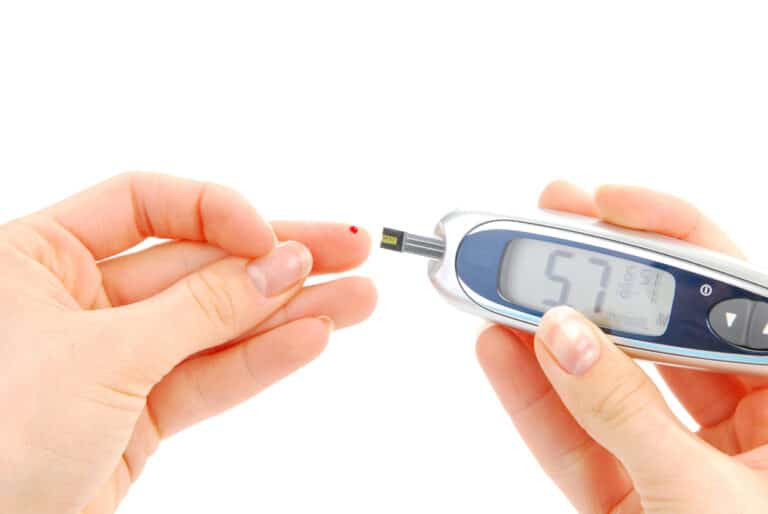 When treating adults with diabetes, most health care professionals focus on normalizing blood glucose levels and preventing hyperglycemia. But for most older adults, hypoglycemia is a bigger concern. Older adults are especially vulnerable to hypoglycemia because of comorbidities that can increase their risk, including impaired cognitive and renal function, slowed intestinal absorption, poor hydration, variable food intake, and polypharmacy1.
Hypoglycemia is Not One Size Fits All
According to the 2022 Standards of Medical Care in Diabetes, hypoglycemia is classified as2:
Level 1: (Glucose < 70 mg/dL and ≥ 54 mg/dL)
Level 2: (Glucose < 54 mg/dL)
Level 3: A severe event characterized by altered mental state and/or physical status requiring assistance for treatment of hypoglycemia.
Symptoms of hypoglycemia include, but are not limited to, shakiness, irritability, confusion, tachycardia, and hunger2. Level 2 is the level at which symptoms begin to occur, and level 3 hypoglycemia can progress to loss of consciousness, seizure, coma, or death2. Level 1 and 2 hypoglycemia can be hard to detect in older adults because some may not be able to recognize or verbalize its symptoms.
Why is Hypoglycemia Such a Concern for Older Adults?
Mainly because it can cause harm, especially if it leads to a motor vehicle accident in a community-dwelling older adult, or a fall2. In the longer-term, it is associated with increased morbidity and mortality and long-term cognitive changes3.
Immediate risks related to hyperglycemia (increased thirst, frequent urination, fatigue, and headache)4 can still be present in older adults, but longer-term vascular complications are not usually a concern in those with a limited life span. For that reason, the benefits of intensive therapy to normalize A1C or blood glucose levels in older adults should be weighed against the risk for hypoglycemia5.
Overtreatment of diabetes is common in older adults and should be avoided1. In most cases, frail older adults in very poor health, with severe cognitive impairment, or near the end of life will not benefit from tight glycemic control1.
Becky Dorner & Associates has a variety of webinars and CPE programs on the subject of diabetes that can be accessed at www.beckydorner.com.
References
Older Adults-Standards of Medical Care in Diabetes-2022. Diabetes Care.2022;45(Supplement_1):S195–S207. doi.org/10.2337/dc22-S013. Accessed April 12, 2022.
Glycemic Targets: Standards of Medical Care in Diabetes—2022. Diabetes Care. 2022;45(Suppl. 1):S83–S96. doi.org/10.2337/dc22-S006
Freeman J. Management of hypoglycemia in older adults with type 2 diabetes. Postgrad Med.2019 May;131(4):241-250. doi.org/10.1080/00325481.2019.1578590.
Dorner B. Diet and Nutrition Care Manual: A Comprehensive Nutrition Care Guide. Dunedin FL: Becky Dorner & Associates; 2021.
Hypoglycemia. In: Escott-Stump S, ed. Nutrition & Diagnosis-Related Care. Chicago IL; Academy of Nutrition and Dietetics; 2022:739.