Homepage

>

Professionals

>

Publications

>

Diet and Nutrition Care Manuals

>

Diet and Nutrition Care Manual
Diet and Nutrition Care Manual - D4 ed16
2016 Edition - Diet and Nutrition Care Manual: A Comprehensive Nutrition Care Guide
Great for sub-acute, transitional care, nursing facilities, or acute care. Includes guidelines for evidence based practice, including the 2015-2020 Dietary Guidelines for Americans and MyPlate, sample menus for all diets, comprehensive information on each disease state/condition. Use this best-selling resource as an evidence based reference to provide nutrition care, interpret diets, write menus, meet federal regulations, and define physician diet orders. Easy to use tools, charts and guidelines!
Chapters include:
Regular Diet and Alterations: liberalized diet for older adults, high calorie/high protein, food intolerance/allergy, low lactose, vegetarian, finger foods, gluten free, Kosher diets
Consistency Alterations: dysphagia diets for each level, mechanical/dental soft, full and clear liquid, thickened liquids
Weight Management: practice guidelines, strategies, recommended diet patterns, concerns in older adults, bariatric surgery/diets, medications, calorie restricted, calorie specific diets
Cardiovascular Health: hypertension, cardiovascular disease, heart failure, lifestyle recommendations, healthy eating patterns including DASH, Mediterranean, therapeutic lifestyle change; 2 gram and 1500 mg sodium diets, healthy spices, tips for dining out, etc.
Diets for Cardiovascular Health: risk factors, lifestyle management, heart healthy diet, TLC diet, and more
Diabetes Mellitus: preventing complications, goals of MNT, menu planning, physical activity, approaches for older adults, hypo/hyperglycemia, medical management, medications/insulins, carbohydrate counting, consistent carbohydrate diet and mechanical soft/puree versions, clear liquid for diabetes, food choice values, meal replacements, etc.
Gastrointestinal Diets: the gut microbiome, GI symptoms/conditions, constipation, diarrhea, cramps, heartburn, bloating, nausea, vomiting; low FODMAPS, high fiber and low fiber diets, etc.
Diets for Chronic Kidney Disease: 5 stages of CKD, MNT for renal disease, nutrition and fluid restriction guidelines, lowering potassium, potassium levels in foods, hyperphosphatemia, high phosphorous foods, menu planning tips, diets and nutrition information for each stage of CKD, dialysis diets, liberalized renal diet, liberalized renal diet for diabetes, etc.
Specific Diseases: Alzheimer's/dementia, hepatic disease, HIV/AIDS, osteoporosis, PKU, pulmonary disease
Specific Conditions: anemia, dehydration, failure to thrive, gout, malnutrition, palliative care, pressure ulcers, sarcopenia, unintended weight loss
Nutrition Support: guidelines for enteral feeding, documentation, medication administration, calculating adequate flushes, selecting enteral formulas, disease specific formulas, determining feeding schedules, calculating volume and administration of feeding, refeeding syndrome, transitioning to oral foods, complications, end of life nutrition, discontinuing enteral feeding; parenteral nutrition, indications, potential complications, comprehensive nutrition assessment, nutient requirements, macronutrients, vitamin/trace element requirements, electrolyte guidelines, delivery of PN, documentation/monitoring for PN, discontinuing PN, calculation charts
Pregnancy and Lactation: nutrient needs, prenatal vitamin/mineral supplements, key nutrients needed, herbal and botanical supplements, fortified foods, multiple gestations, GI issues, weight gain guidelines, environmental/dietary issues, losing weight after delivery, lactation, medical conditions/allergies, gestational diabetes, hypertension; best sources of vitamins/minerals, vegetarian nutrition, food safety during pregnancy/lactation
Pediatric Nutrition: breastfeeding, formula feeding, solid foods, foods to avoid in first 4/12 months, normal growth in first year, feeding guide, children/adolescents estimated calorie needs by age, nutrition for toddlers, preschoolers, school aged children and adolescents, food allergies, vegetarian diets, disordered eating, obesity, BMI, health risks of obesity, diabetes, physical activity
Appendix: dietary patterns for good health - Mediterranean/Vegetarian/DASH Eating Plans, food sources of potassium, calcium, vitamin D and fiber, herbs/supplements, physical activity, nutrition screening and assessment, nutrition focused physical assessment, obtaining accurate heights/weights, adjusting weights for amputees, unintended weight loss, BMI, nutrient needs calculations, equations for calories/protein/fluids, nutritional needs during stress, etc.
Please click on "View Details" for a complete Table of Contents. Approximately 500 pages.
CEU program available - see Related Products below.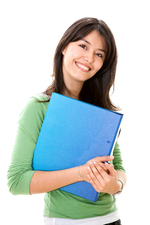 Our corporation just went to this diet manual this year. This honestly is the most useful manual our corporation has used. I think it is awesome!
-Judie Engel, R.D., C.D.

I often thought a diet manual would include diet information only, but this manual had so much more specific disease information that explained the reasoning behind the actual diet principles and MNT. It was a great review for me! Awesome reference!
- Michelle Yuzwa, RD, LD