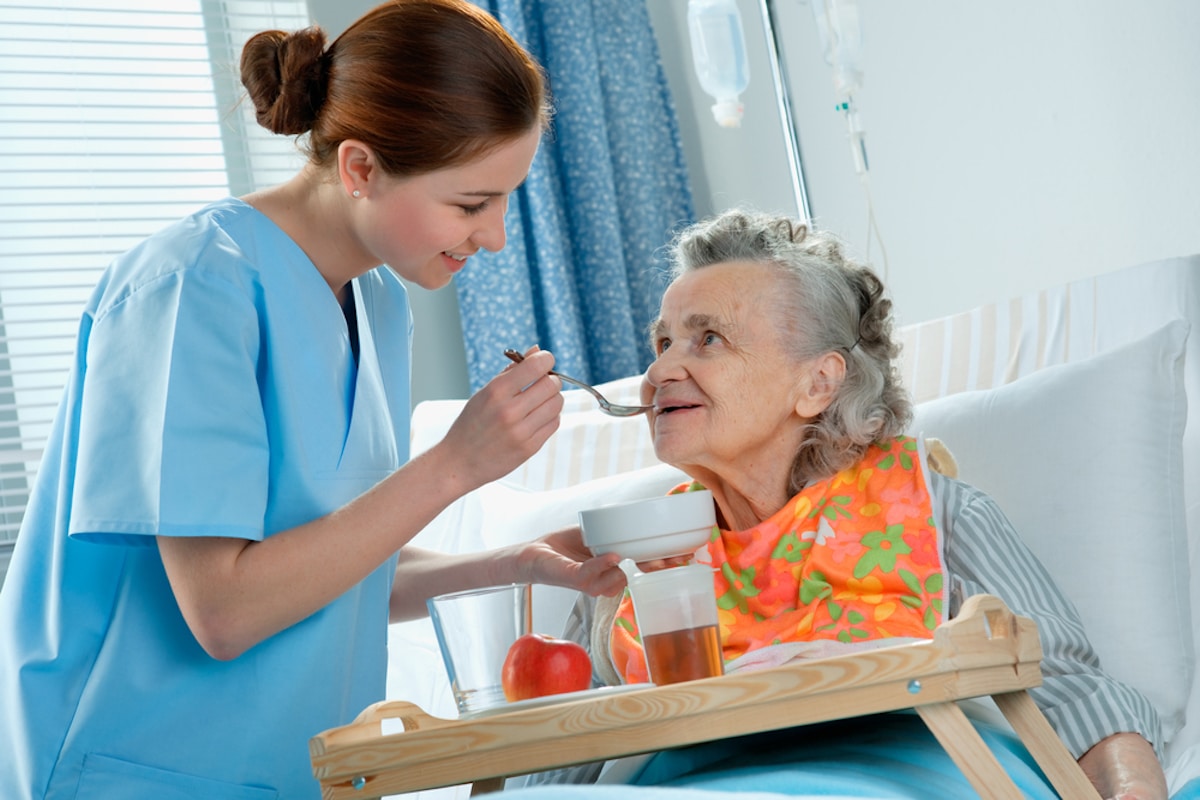 Registered dietitian nutritionists (RDNs) are aware of the importance of identifying and treating malnutrition. Malnutrition is thought to contribute to poor growth and development in infants, children, and teens and is associated with adverse outcomes in adults, including loss of function, decreased quality of life, an increased risk of pressure injuries and/or impaired wound healing, longer hospital stays, higher hospital readmission rates, higher treatment costs, and increased mortality (1-3).
What is the Definition of Malnutrition?
Unfortunately, there is no universally accepted definition of malnutrition, and a variety of criteria are used to identify it. Research studies frequently cite statistics on prevalence of malnutrition in different populations, but those studies may be based on invalid criteria such as albumin or prealbumin. These visceral proteins are no longer considered valid to diagnose malnutrition (1,4) but have been widely used historically. It is hard to pinpoint how prevalent malnutrition really is without digging deep into the studies to evaluate the criteria used. The importance of using recognized diagnostic criteria across the continuum of care for both patient care and research can't be understated. In the post-albumin age, clinicians and researchers alike are clamoring for guidance on how to accurately identify malnutrition.
2012 Consensus on Malnutrition
Fortunately, in the last 2 decades there has been an increased emphasis on identifying appropriate diagnostic criteria for malnutrition. In 2012, the Academy of Nutrition and Dietetics (Academy) and American Society for Parenteral and Enteral Nutrition (A.S.P.E.N.) released a consensus statement on characteristics recommended for identification of adult malnutrition (1). According to that consensus statement, to diagnose malnutrition, two of the following six characteristics must be present:
insufficient energy intake,
weight loss,
loss of muscle mass,
loss of subcutaneous fat,
localized or generalized fluid accumulation that might mask weight loss, and
diminished functional strength.
 GLIM Criteria
In 2018, the Global Leadership Initiative on Malnutrition or GLIM (5) released a consensus paper on the criteria from diagnosing malnutrition that uses
weight loss,
low body mass index (BMI),
reduced muscle mass,
reduced food intake or assimilation, and
disease burden/inflammation as criteria.
Both the Academy/A.S.P.E.N. criteria and GLIM provide guidance as to how to determine if malnutrition (based on the characteristics mentioned) is mild, moderate, or severe.
Identifying Malnutrition
A recent review article on key approaches to diagnosing malnutrition in adults by Malone and Mogensen indicates that a core set of data is needed to benchmark the prevalence of malnutrition (6). The article includes the Mini-Nutritional Assessment short form (MNI-SF) and Subjective Global Assessment (SGA) in addition to GLIM and the ASPEN/Academy criteria, as ways to identify malnutrition. All four of these methods for identifying malnutrition include diagnostic criteria of unplanned weight loss, inadequate energy intake, loss of muscle mass, and presence of disease severity as key indicators of malnutrition. During comprehensive nutrition assessment, RDNs typically collect this data, and are key players in correctly identifying malnutrition and developing nutrition diagnosis, intervention, and monitoring and evaluation to address it.
Resources
Academy/A.S.P.E.N. Guideline: doi:10.1177/0148607112440285
GLIM: doi:10.1002/jpen.1440
Key approaches to diagnosing malnutrition in adults: doi:10.1002/ncp.10810
Mini-nutritional assessment: mna-mini-english.pdf (mna-elderly.com)
Subjective Global Assessment: doi:10.1177/014860718701100108
Want more information? Learn more in our Diet and Nutrition Care Manual. Also search our courses and webinars for more on malnutrition including Key Methodologies in Diagnosing Malnutrition Webinar.
References
White JV, Guenter P, Jensen G, Malone A, Schofield M. Academy of Nutrition and Dietetics Malnutrition Work Group, et al. Consensus statement of the Academy of Nutrition and Dietetics/American Society for Parenteral and Enteral Nutrition: Characteristics recommended for the identification and documentation of adult malnutrition (undernutrition). J Acad Nutr Diet. 2012;112(5):730–738. doi: 10.1177/0148607112440285.
European Pressure Ulcer Advisory Panel, National Pressure Injury Advisory Panel and Pan Pacific Pressure Injury Alliance. Prevention and Treatment of Pressure Ulcers/Injuries: The International Guideline. Emily Haesler (Ed.). EPUAP/NPIAP/PPPIA; 2019.
Tolson M, Correia D. Addressing the hidden burden of malnutrition for hospitalized patients. J Acad Nutr Diet. 2018; 118 (1):37-39.
Evans DC, Corkins MS, Malone A et al. The Use of Visceral Proteins as Nutrition Markers: An ASPEN Position Paper. Nutr in Clin Pract. 2021;36 (1): 22-28. doi:10.1002/ncp.10588.
Cederholm T, Jensen GL, Correia MI, et al. GLIM criteria for the diagnosis of malnutrition: a consensus report from the global clinical nutrition community. JPEN J Parenter Enteral Nutr. 2019;43(1):32-40.
Malone A, Mogensen KM. Key approaches to diagnosing malnutrition in adults. Nutr Clin Pract. 2021;1-12. doi:10.1002/ncp.10810.