Customized Webinar Programs and Training
Are you looking for particular topics and/or speakers to keep the professionals on your team up to date? Let us help you by customizing a webinar training program for your specific needs. We have specialized in webinar training since 2004 and we can help you meet the needs of your audience. Here are some of the organizations who have benefited from our webinar trainings:
The National Dairy Council
Nutrition Care Systems
Dietitians of Canada
Abshire Dietary Consultants
Hormel Health Labs
National Pressure Ulcer Advisory Panel
Inquisit
Sponsored Webinars
Do you want to get the word out on your products or services? Continuing professional education is a great way to provide a value added service to your customers while showing that you support the profession. Here are just a few of the industry partners who have benefited from supporting our educational efforts through free, unbiased webinar trainings:
Live Presentations
Still want to provide education the old fashioned way? There is nothing like having a live speaker for your special audience. We use nationally recognized, award winning speakers who can translate complicated scientific or regulatory information into easy to implement steps.
Our speakers are fresh and inspiring, knowledgeable and motivational! They'll leave your audience feeling empowered and excited to apply their newly found knowledge.
Choose one of our presenters for your next live webinar or in person meeting or conference.
Liz Friedrich, MPH, RD, CSG, LDN, FAND
Presentations:
Comfort, Compassion, and End of Life Nutrition and Hydration
Nutrition, Wound Healing, and Diabetes-Is Carbohydrate Restriction the Answer?
Individualized Nutrition Care-Making the Care Revolve Around the Patient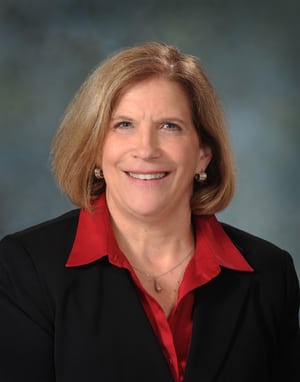 Biography:
Liz Friedrich is a Registered Dietitian Nutritionist and president of Friedrich Nutrition Consulting. The company provides nutrition consulting services for post-acute and long-term care facilities in North Carolina as well as education for health care providers. Liz has authored or co-authored numerous articles in journals and magazines, including the Academy of Nutrition and Dietetics Position Paper titled Individualized Nutrition Approaches for Older Adults in Long Term, Post-acute Care, and Other Settings (2018). She has authored or co-authored book chapters as well, including "Nutrition Assessment and Management" in the 2018 Textbook of Chronic Wound Care. She also serves as an expert witness in litigation against skilled nursing facilities and registered dietitian nutritionists. As a result of this combination of professional experiences, Liz brings both practical clinical insight and academic knowledge to every presentation. She is an accomplished speaker and presented at meetings nationwide to a variety of health care professionals, including dietitians, nurses, physicians, certified dietary managers, and wound care specialists of all disciplines.
Liz is Board Certified as a Specialist in Gerontological Nutrition, a Fellow of the Academy of Nutrition and Dietetics, and is Nutrition Wound Care Certified. She has served as a volunteer for the North Carolina Dietetic Association (NCDA) and the Nutrition Entrepreneurs Dietetic Practice Group (NE DPG) in many different board positions. She recently served as the chair of the NC chapter of the Dietetics in Health Care Communities DPG (DHCC) and the Nominating Committee for the national DHCC DPG. She is the recipient of two North Carolina Dietetic Association awards, the Recognized Young Dietitian of the Year (1991) and the Member of the Year (2000). In 2013 she received the Distinguished Member of the Year award from the Dietetics in Health Care Communities Dietetic Practice Group of the Academy of Nutrition and Dietetics.