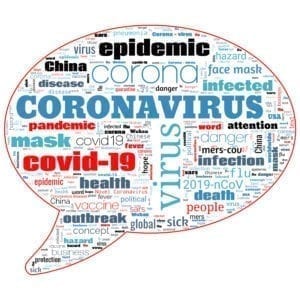 Free Webinar! 
Thanks to the generous support of Hormel Health Labs, we will be offering a free 1 hour webinar to provide information and resources to assist you during this difficult time. 
As new information emerges daily about COVID-19, we must keep current with the most recent "best practice" and credible information to prevent and manage nutritional care of our patients/residents/clients. To facilitate proactive actions for emerging issues related to food and nutrition for regulatory compliance and "best practice"; this session will present the most current guidelines and resources from the Centers for Medicare & Medicaid Services (CMS), Centers for Disease Control (CDC), and other leading health organizations.
Please click here: Handouts for Recorded Webinar
Please check our website at beckydorner/covid19 for frequent updates.
Questions and Answers Downloadable PDF 
To receive certificate, please sign into your BDA account.
Click on Add Test to Your Account button below. This will automatically add the test to your account.
Go to Member Area and in your account, click on Tests/Certificate tab.
Scroll down to Send or Use Additional Tests/Certificates. Find the corresponding program and click on Use.
Scroll up to Tests/Certificates and click Start to obtain your certificate.
Login to My Member Account