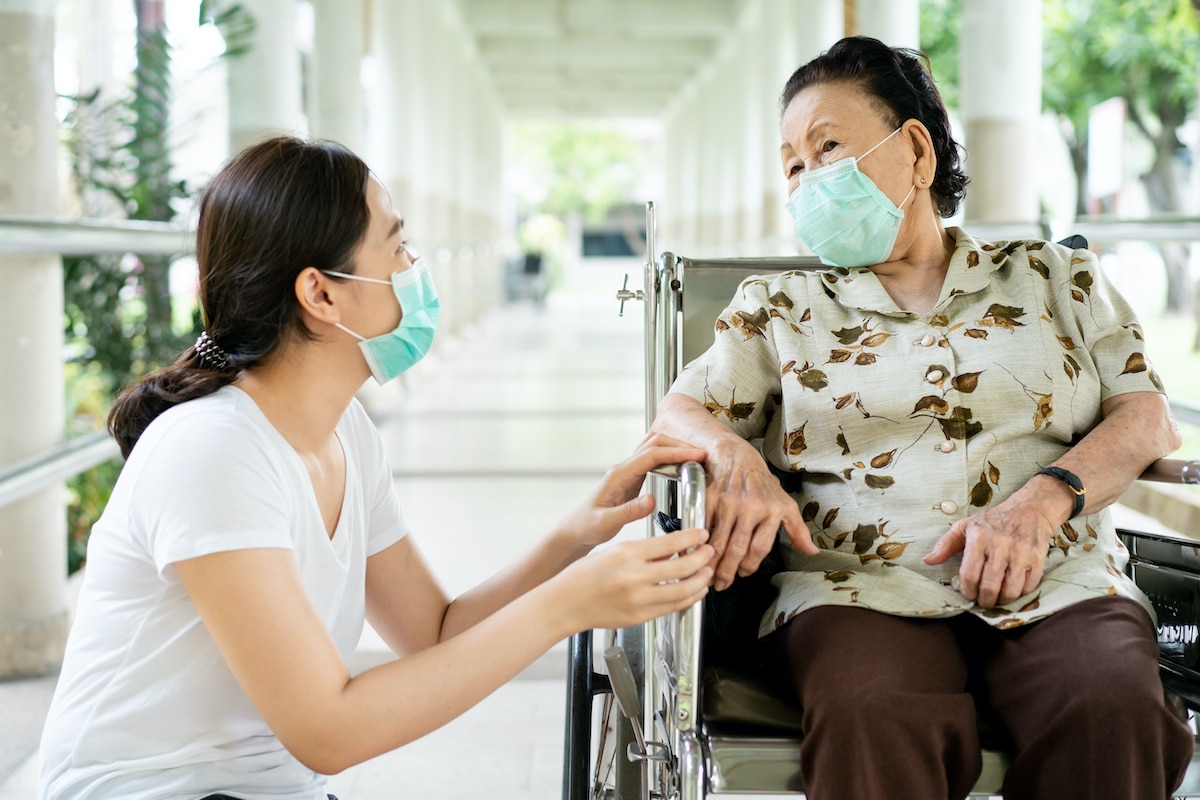 While COVID-19 continues to affect daily life for Americans, and citizens worldwide, one population has felt the impact significantly: older adults living in nursing homes and long-term care facilities. Many cases of COVID-19 have occurred among older adults and prompted facility lockdowns causing increased isolation for residents. Now facilities are getting ready for visitations and communal dining again. As government officials and facility administrators adjust to these challenges, new guidelines are now available. Find out more in the links below!
Nursing Home Visitation – COVID-19
Centers for Medicare and Medicaid Services
On September 17, 2020, new guidelines for nursing home visitation and communal dining were released by CMS. You can review the latest updates and how to address the psychosocial needs of residents in the link below.
New webinar! Guidelines for Restarting Communal Dining During a Pandemic: Regulations, Tips & Suggestions for Success
Becky Dorner & Associates
Dining rooms in nursing homes can now open during the pandemic, thanks to the latest guidelines from the Centers for Medicare and Medicaid Services. Find out how you can safely open dining services in your facility with this live presentation featuring our presenter, Anna de Jesus (MBA, RDN).
Association of Vitamin D Status and Other Clinical Characteristics with COVID-19 Test Results
JAMA Network
Vitamin D treatment has been identified as a potential strategy to prevent or treat COVID-19, since it has successfully been used for other viral respiratory infections. This study examined vitamin D levels for individuals at the time of COVID-19 testing, and how these levels impacted patient test results. See what researchers discovered in the link below.
Guidance related to the Emergency Preparedness Testing Exercise Requirements – Coronavirus Disease 2019 (COVID-19)
Centers for Medicare & Medicaid Services
During or after an actual emergency, the regulations allow for an exemption to the testing requirements based on real world actions taken by providers and suppliers. This worksheet presents guidance for surveyors, as well as providers and suppliers, with relevant scenarios on meeting the testing requirements in light of many of the response activities associated with the COVID-19 Public Health Emergency (PHE).