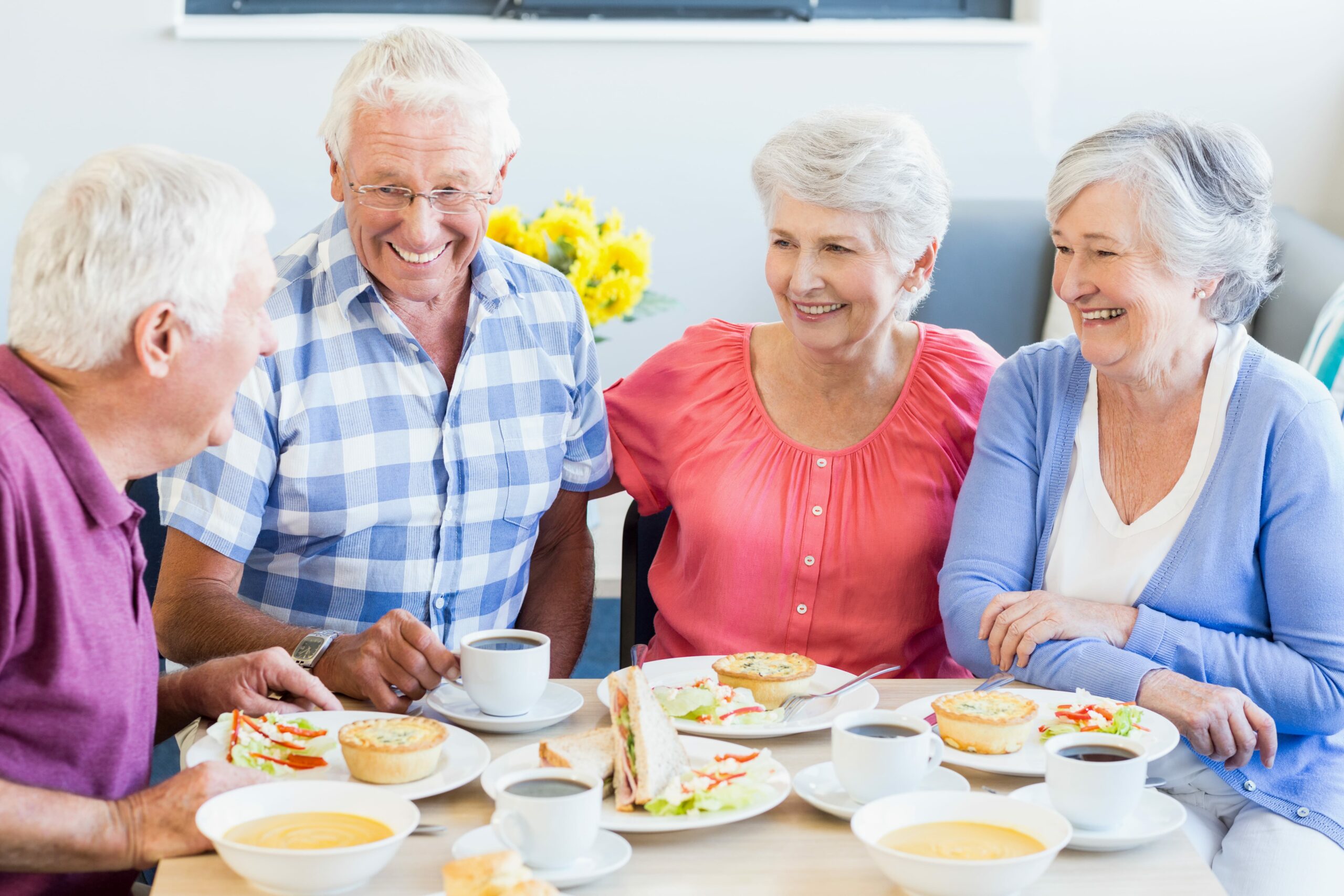 As they say, "New year, new you!" Ringing in the new year is often the push people need to start a healthy eating plan and stick with it. These articles each highlight the importance of a healthy diet and how to embrace a healthy eating stye. Feel free to share this information with the older adults in your life/career to inspire them to pursue healthy eating goals in the new year!
Shifting to a Healthy Eating Style
News in Health
This article provides helpful tips and guidelines for shifting to a healthy eating style based on the Dietary Guidelines for Americans. These official guidelines provide specific recommendations on what to eat, including how much added sugar, fats, and salt Americans should have in their diets. Using the Dietary Guidelines for Americans, you can then create a meal plan that encourages healthy eating habits.
Top 10 Healthy New Year's Resolutions for Older Adults
Healthy Aging
The American Geriatrics Society's Health in Aging Foundation recommends New Year's resolutions for older adults including incorporating fruits and vegetables into the diet, taking a multivitamin, staying active and more. This is a great list to pass on to your clients to encourage healthy lifestyle changes for 2019.
Individualized Diets for Older Adults
Today's Dietitian Individualized diets are important for improving and maintaining health and quality of life in older adults, and it's critical that dietitians understand how to prioritize the nutritional needs of each client/patient. This article references a position paper written in part by our very own Becky Dorner on individualized approaches to nutrition for older adults in different stages of life/care.
When We Eat, or Don't Eat, May Be Critical for Health
The New York Times
New research suggests that it's not just what we eat that's important, it's also about when we eat. Aligning our eating habits with our circadian rhythms—by avoiding late meals and snacks—may lead to better metabolic health. This approach is known as early time-restricted feeding.