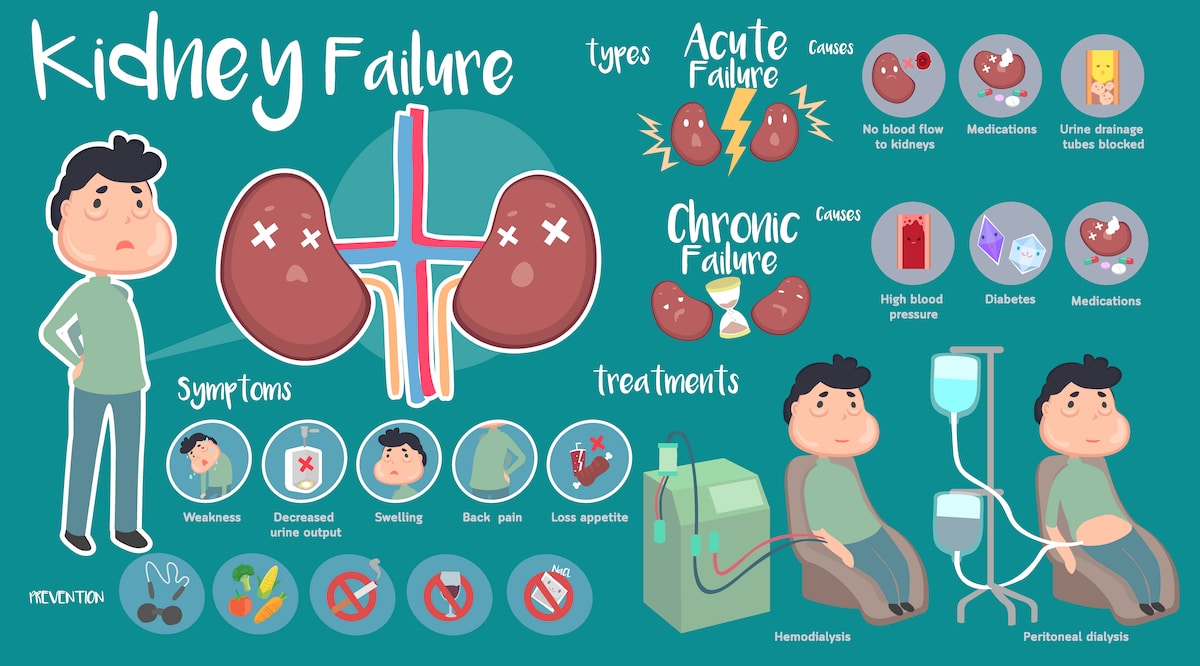 Protein Energy Wasting (or PEW) is an incredibly common issue for individuals who have been diagnosed with Chronic Kidney Disease (CKD). When PEW goes undiagnosed or is simply not treated properly severe issues can occur including lower quality of life, increased morbidity, frailty, and possibly even death. PEW is most commonly defined as having decreased fat mass, reduced somatic or circulating body protein mass, and commonly a reduction in energy and protein. It is known to be one of the leading causes of death in individuals with Chronic Kidney Disease.
A number of various issues can directly affect both the metabolic and nutritional status of patients with CKD and may in turn require a specific combination of treatment options to be able to reverse, or simply prevent, energy and protein depletion. Some of these treatment options may include, but not be limited to dietary nutrient intake optimization, treatment of metabolic disturbances (hormonal deficiencies, systemic inflammation, and metabolic acidosis for example) and also prescriptions such as optimized dialytic regimens. 
For patients who can't maintain an adequate nutritional status via oral dietary intake from regular meals, nutritional supplements have been shown to be quite effective and safe in being able to replenish energy and protein stores. There is still a tremendous amount of knowledge that needs to be gathered by healthcare providers and researchers, however they are certainly on the right track of treatment options and understanding how PEW works in the body of a patient with CKD. 
Learn more about PEW in CKD as well as use of plant based diets for CKD with the following articles.
The Future of Nutrition in Kidney Disease: Plant Based Diets, Gut Microbiome, and Beyond
Journal of Renal Nutrition
Explores the importance of nutrition and supplementation in CKD and what patients need to understand about their overall health in order to find healing and relief. This article sheds light on why plant-based diets are more than a fad and how they can genuinely assist the lives of patients with CKD.
Protein-Energy Wasting and Mortality Risk Prediction Among Peritoneal Dialysis Patients
PubMed
This retrospective cohort study explores  the extent to which various PEW criterion contribute to increased mortality among peritoneal dialysis (PD) patients. 
Learn More with Webinars and Self-Study Courses
Putting the Pieces Together: Protein Energy Wasting in Chronic Kidney Disease with Dr. Melissa Prest – July 22, 2021
Join Dr. Melissa Prest, DCN, MS, RDN, CSR, LDN to discuss nutrition interventions to improve nutritional status and patient outcomes of people with chronic kidney disease.