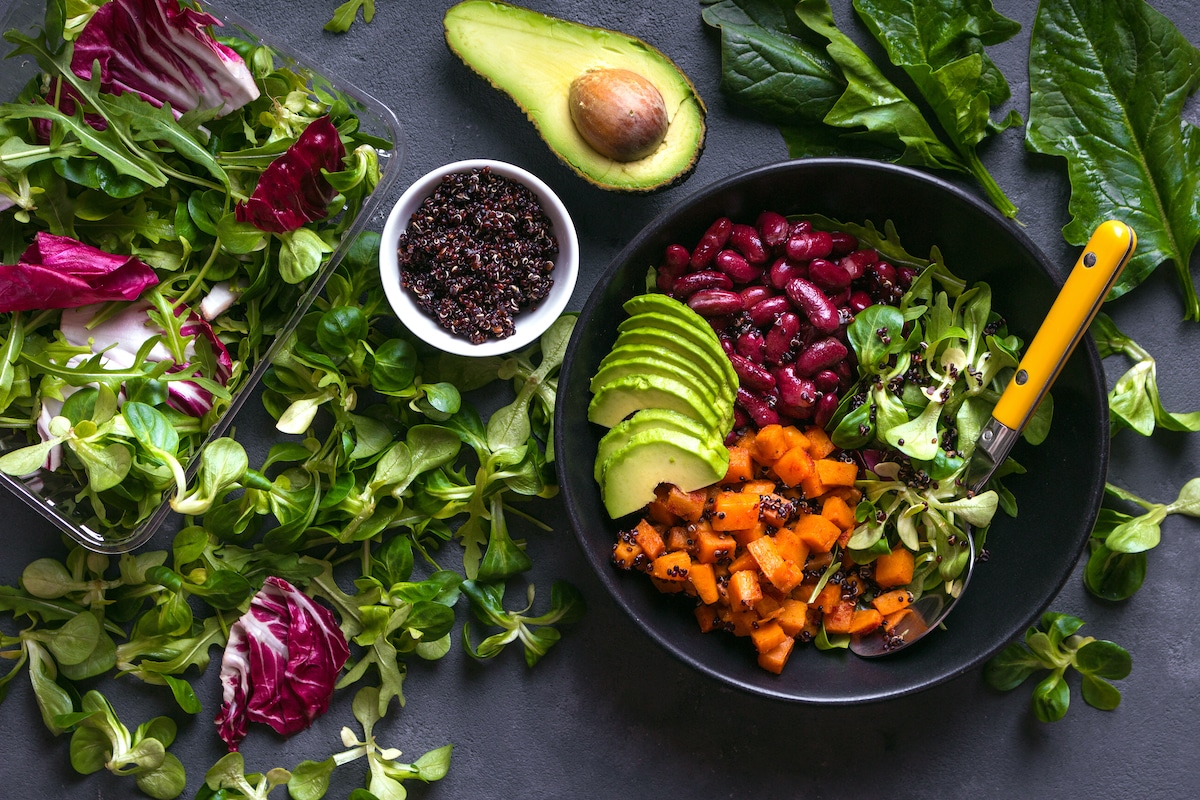 Vegetarian diets are typically packed with plenty of vitamins A, B2, C and E, beta carotene, calcium and folate. The vegetarian diet can provide major health benefits from lower cholesterol to reduced risk of heart disease, lower blood pressure, and a healthier weight. As we celebrate National Vegetarian Month, learn more about incorporating a vegetarian lifestyle into your routine.
USDA Food Patterns: Healthy Vegetarian Eating Pattern
Dietary Guidelines for Americans 2015-2020, 8th edition
The Healthy Vegetarian Pattern provides dietary guidelines for vegetarians on their daily food intake. Each of the five major food groups and their subgroups are addressed in the recommendations, along with nutrient-dense options to consider.
USDA Food Patterns for Individuals Ages 2 Years and Older
Scientific Report of the 2020 Dietary Guidelines Advisory Committee
Three recommended eating patterns were published in the 2015-2020 Dietary Guidelines for Americans, including the Healthy Vegetarian Pattern. This scientific report evaluates the merits of these eating plans and supports their recommendations.
Plant-Based Sports Nutrition Self-Study Course
Becky Dorner & Associates
Vegan and vegetarian athletes require unique nutrition plans to properly fuel their bodies. In this book, Plant-based Sports Nutrition, readers learn how to include the right blend of food, carbohydrates, vitamins and minerals to manage their increased energy demands.