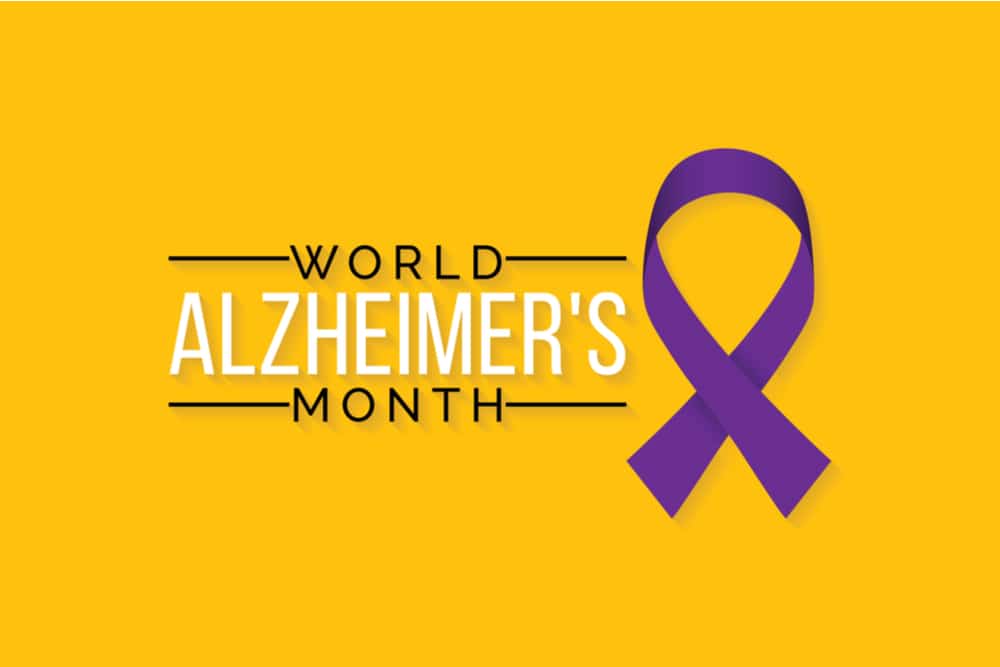 World Alzheimer's Month takes place each September, with World Alzheimer's day taking center stage on September 21 of each year. This yearly event not only raises awareness of Alzheimer's, but also combats the stigma around dementia. September 2021 is the 10th year of this global effort to bring these issues to the forefront of healthcare and to offer a space of support and education around these diseases.
Dementia occurs in various forms including Alzheimer's disease, vascular dementia, Lewy body dementia and frontotemporal dementia. While well known as a disease affecting older adults, there are also cases of young-onset dementia in people under age 65. Affecting more than 50 million people worldwide, dementia is the leading cause of disability and dependence among older adults.
Eating a healthy diet benefits both the body and the brain. Research on dementia and diets has revealed that two diets, in particular, are found to help support cognitive functioning – The DASH Eating Plan (Dietary Approaches to Stop Hypertension) and the Mediterranean diet. The DASH diet focuses on reducing blood pressure through a diet high in fruits, vegetables, low-fat dairy, grains, poultry, fish and nuts. It also encourages a decrease in red meats, sweets, refined sugars, and sodium. The Mediterranean diet similarly promotes eating fruit, vegetables, fish, poultry, nuts and grains while limiting red meat. It also encourages replacing butter with healthy fats and oils and using herbal seasonings instead of salt.
While there is currently no cure for dementia and Alzheimer's, eating a healthy diet aligned with the DASH or Mediterranean diet recommendations can slow or delay the onset of dementia for some individuals. Diet and lifestyle do play a role in this and all other diseases, so it is important to consider this as comprehensive care, especially for older individuals.
Explore further with the resources below!
World Alzheimer Report 2020
Alzheimer's Disease International
(2021 version will be released September 2021)
This report provides the most updated version of procedures and protocols related to dementia. It offers suggestions for best practices and coordination of care for people with Alzheimer's disease.
Can Alzheimer's Disease Be Prevented?
Alzheimer's Association
While Alzheimer's is not considered to be a preventable or curable disease, there are some lifestyle factors, including diet and physical activity, that can impact outcomes by supporting brain health. Studies show that maintaining social connections may lower the risk of cognitive decline, while experiencing head trauma and loss of consciousness may increase this risk.