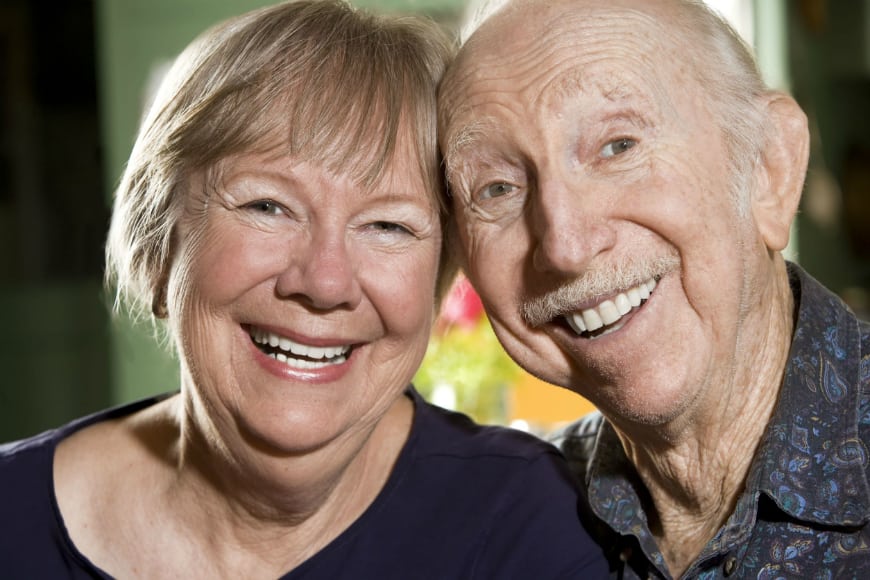 Richard is an 88 year old male who was hospitalized post myocardial infarction (MI) for placement of a stent and management of heart failure. Other than a diagnosis of hypertension which has been under control with medications since age 70, he had been healthy and living independently with his wife in their home. Prior to the MI, he was eating a regular diet and either walking or using a stationary bike daily. However since the MI, his cardiologist has drastically restricted his physical activity, and ordered a low fat, low cholesterol, 2 gram sodium diet. His medications include 75 mg atenolol daily, 40 mg Lasix twice a day, 80 mg Lipitor daily, 8 mg warfarin daily, 75 mg Clopidogrel daily, and 80 mg low dose aspirin daily.
At 5'5" tall, normally 145#, he has gradually lost weight and is now down to 106#. Although his food intake is only fair, his cardiologist emphasized the need for a low sodium diet and daily weights to monitor for fluid shifts. His wife is overwhelmed and his daughter is nervous about how to shop and prepare for his meals.
Knowing that almost 20% of older adults are readmitted to the hospital within 30 days of discharge (1), assuring Richard receives good advice is essential. He will be returning home with his 88-year old wife, who is overwhelmed and nervous about preparing his food and with limited help from family. How should you counsel Richard?
Malnutrition Concerns
Medical nutrition therapy (MNT) recommendations for cardiovascular disease (CVD) in older adults vary based on diagnosis, age and risk of malnutrition. For frail older adults, unintended weight loss, malnutrition, sarcopenia, and frailty are genuine concerns. These conditions can lead to reduced functional ability and increased dependence, so preventing these complications is critical. Consuming nourishing food to prevent further decline is a major focus.
Health care providers mean well by ordering therapeutic diets to improve health, but in frail older adults, these diets can have a negative effect on the variety, flavor, and palatability of food. This can reduce enjoyment of eating, decrease food intake and lead to complications that could affect quality of life and longevity. It is critical to individualize nutrition interventions to assure the highest level of well-being for each person, and in many cases that means avoiding strict therapeutic diets. According to the Academy of Nutrition and Dietetics (Academy) Evidence Analysis Library, more liberal diets are associated with increased food and beverage intake in older adults (2).
Medical Nutrition Therapy for Cardiovascular Disease in Older Adults
A risk factor for cardiovascular disease, hypertension affects approximately 64-78.5% of older adults (3). Lowering blood pressure can help reduce risk for stroke, MI, heart failure, and renal disease. For people 60 years or older, blood pressure (BP) goals are <150 systolic and <90 diastolic BP (<140 and <90 for people with diabetes and/or CDK). All adults with hypertension should modify their lifestyles in conjunction with pharmacological treatment (4). To maintain nutritional status, older adults may need a more liberal approach to sodium restriction, especially if they are already frail (5).
Heart failure (HF) is the leading cause of hospitalization among older adults in the U.S., and more than 50% of HF patients are readmitted within 6 months of hospital discharge (6). Treatment includes medications, a reduced sodium diet, and daily physical activity (7). A 2000 mg sodium, 2000 mL fluid restriction is typically prescribed (8), however recent evidence indicates that intake of 2700-3000 mg sodium daily may decrease hospital readmissions and mortality in patients with compensated CHF (9).
Current guidelines for older with atherosclerotic heart disease recommend a focus on overall risk factors rather than specific parameters for blood lipid levels (10). It is unclear whether or not modification of blood lipids is effective to prevent CVD in older adults (11). Lipid levels can be controlled by medications while allowing an older person to enjoy food.
How Should Richard be Counseled?
In Richard's case, dietary changes should be balanced with his condition, prognosis, threat of malnutrition and cardiac cachexia, and individual food preferences. Richard should be counselled on eating healthfully to help maintain his health and focus on enjoying his meals. The Dietary Guidelines for Americans (DGA), the Dietary Approaches to Stop Hypertension (DASH) eating pattern, or a Mediterranean style diet are all good eating patterns for Richard. If Richard's food intake is poor or he is resistant to these suggestions, a more individualized eating pattern that includes his favorite foods may be needed, even if those favorites are high in sodium or fat.
The Bottom Line for Older Adults with CVD
It is important to assure person directed choice when working with older adults. Decisions should be informed and in coordination with the individual's goals, preferences and choices. Most older adults with CVD can benefit from a diet based on the DGA which is moderate in fat, cholesterol, sodium, and added sugars. Evidence suggests that frail older adults often need a less restrictive diet to offset the risks of unintended weight loss and malnutrition.
©2017 Becky Dorner & Associates, Inc.
For more information on this topic, refer to Diet and Nutrition Care Manual: Comprehensive Edition from Becky Dorner & Associates, Inc.
Becky Dorner, RDN, LD, FAND is widely-known as one of the nation's leading experts on nutrition and long-term health care. Her company, Becky Dorner & Associates, Inc. (BDA) is a trusted source of valuable resources dedicated to improving quality of life for older adults. For valuable resources for healthcare professionals, visit beckydorner.kinsta.cloud and sign up for our free membership.
References:
Krumolz HM, Post hospital syndrome – A condition of generalized risk. N Engl J Med. 2013 January 10: 368(2): 100-102. Doi:10.1056/NEJMp1212324.
Evidence-Based Nutrition Practice Guideline on Unintended Weight Loss in Older Adults published 2009 by the Academy of Nutrition and Dietetics. http://www.andeal.org/topic.cfm?menu=5294 Accessed December 30, 2016.
High Blood Pressure Fast Facts. Centers for Disease Control and Prevention Web site. https://www.cdc.gov/bloodpressure/facts.htm. Updated November 30, 2016. Accessed December 13, 2016.
James PA, Oparil S, Carter BL, et al. 2014 Evidence-based guideline for the management of high blood pressure in adults: Report from the panel members appointed to the Eighth Joint National Committee (JNC 8). JAMA. 2013;311 (5): 507-520. doi:10.1001/jama.2013.284427.
Pioneer Network New Dining Practice Standards. Pioneer Network Food and Dining Clinical Standards Task Force. August 2011. http://www.pioneernetwork.net/Providers/DiningPracticeStandards. Accessed December 15, 2016.
Desai A, Stevenson L. Rehospitalization for heart failure: predict or prevent? Circulation. 2012;126:501-506. http://dx.doi.org/10.1161/CIRCULATIONAHA.112.125435.
Heart Failure Fact Sheet. Centers for Disease Control and Prevention Web site.  http://www.cdc.gov/dhdsp/data_statistics/fact_sheets/fs_heart_failure.htm. Updated November 30, 2015. Accessed March 1, 2016.
Academy of Nutrition and Dietetics Nutrition Care Manual. www.nutritioncaremanual.org. Accessed December 30, 2016. Evidenced-based Nutrition Practice Guideline on Hypertension published 2015 by the Academy of Nutrition and Dietetics. http://www.andeal.org/topic.cfm?menu=5285. Accessed December 30, 2016.
Evidence based Nutrition Practice Guideline on Harms of Extremes of Sodium Intake published 2014 by the Academy of Nutrition and Dietetics. http://www.andeal.org/topic.cfm?menu=5293Accessed January 7, 2017.
Stone NJ, Robinson JG, Lichtenstien AH, et al. 2013 ACC/AHA Guideline on The Treatment of Blood Cholesterol to Reduce Atherosclerotic Cardiovascular Risk in Adults: A Report of the American College of Cardiology/American Heart Association Task Force on Practice Guidelines. Circulation. 2014;129:S1-S45. doi:10.1161/01.cir.0000437738.63853.7a.
Goldberg JP, Chernoff R. Cardiovascular disease in older adults. Chapter 11 in Geriatric Nutrition: The Health Care Professional's Handbook, 4th Chernoff R, ed. Burlington MA: Jones and Bartlett Learning: 2014:277-296.