Homepage

>

Professionals

>

Continuing Professional Education

>

Recorded Webinars

>

Ethics Isn't Optional: Understanding and Applying the Code of Ethics
Ethics Isn't Optional: Understanding and Applying the Code of Ethics
New Recording! Powerpoint slide presentation with audio. Watch Janet Skates recorded Powerpoint presentation along with audio for this program from your PC online. Recorded Version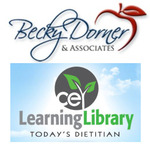 Expires: May 3, 2018
CPEs: 1.5 credit hours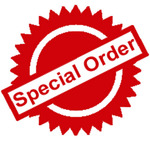 Click here to order the End of Life Nutrition & Hydration Manual & Recording and receive the Ethics Webinar for FREE! 19.0 CPEs TOTAL!
Description:
Are you encountering ethical dilemmas on the job? In your volunteer work? Dietitians in all areas of practice face difficult situations every day. But unlike some people we observe or interact with, we are bound to honor our professional code of ethics. There may even be times when we are unaware that an action is ethically questionable. This practical educational program will provide an introduction to our professional code of ethics along with valuable resources to help interpret and apply our ethical principles. Together we will explore some ethical landmines in dietetics practice such as issues with non-conventional therapies, electronic health records, privacy, end-of-life care, licensure, and social media.
Learning Objectives
After successfully completing the program, participants will be able to:
Explain why ethics matter in providing quality nutrition care.
Differentiate between ethical, legal, business, and personal issues.
Utilize ethical principles as guidelines for decision making in practice.
Identify and use a systematic process to address ethically challenging situations that practitioners may face.
Audience: Registered Dietitians (RD), Registered Dietitian Nutritionists (RDN), Dietetic Technicians Registered (DTR), Nutrition and Dietetic Technicians Registered (NDTR), Certified Dietary Managers, and members of the interdisciplinary team.
Course Continuing Professional Education (CPE) Hours: 1.5 hours
CDR Level: II
Suggested Learning Needs Codes:
1020: Computer, Electronic Technology
1050: Ethics
1090: Media Skills
7110: Legal Issues, Malpractice
Performance Quality Indicators
1.1.1 Accepts own responsibility and accountability for actions and decisions related to customers.
1.1.4 Practices with honesty, integrity, transparency and fairness.
1.1.6 Recognizes and manages situations with ethical implications.
1.5.3 Reports unsafe, unethical or incompetent practice or behaviors.
Continuing Professional Education (CPE)
Becky Dorner & Associates is a Continuing Professional Education (CPE) Accredited Provider (NU004) with the Commission on Dietetic Registration (CDR).
CDR Credentialed Practitioners will receive 1.5 Continuing Professional Education units (CPEs) for completion of this activity. This activity is a CDR Level II activity.
Earn credit hours for your entire team!
Multiple participants can view the webinar from 1 location. Each webinar comes with 1 continuing education certificate for 1 participant. Additional certificates maybe purchased by simply selecting "Additional Certificates" when ordering and adding the desired number of certificate quantities in the shopping cart. For example, your team has 4 individuals who want certificates; your shopping cart would look like this:
Item Price Qty Total
Webinar with 1 Certificate $29.99 1 $29.99
Additional Certificates $12.50 3 $37.50
Instructions for Obtaining Continuing Professional Education (CPE)
Use this link to learn how to obtain the CPE Certificate, take the CPE test and complete the evaluation to recieve your certificate.
Questions about the Continuing Professional Education Program?
Please contact Becky Dorner & Associates, Inc. at info@beckydorner.com or 1-800-342-0285.
Speaker: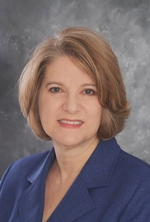 Janet Skates MS, RD, LDN is a Registered Dietitian Nutritionist and nutrition consultant with over 35 years of experience. Currently the owner of Nutrition Consulting Services, she provides services primarily to business and industry. She has previous experience as an advanced level nutrition support clinician and directed a clinical department in a large medical center. Throughout her career, she has focused on promoting and improving quality nutrition practice in a variety of settings. Long active in the Academy of Nutrition and Dietetics, she is a past chair of the Academy's Ethics Committee. She has presented nationally on ethics and other topics and has been published in peer-reviewed dietetics and nursing journals.
---