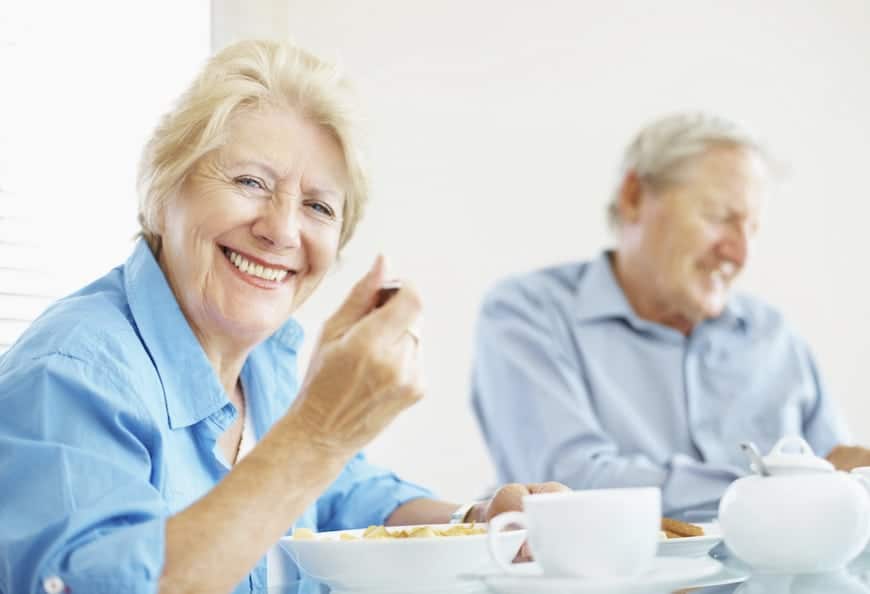 In the past couple of years, Covid has thrown the best of intentions for food service delivery and dining in post-acute care facilities into turmoil. Staffing shortages, communal dining restrictions, and food supply chain issues are just some of the challenges post-acute care facilities have faced. Now that life is returning to normal, it is time to revisit the dining experience provided by your facility.
Satisfaction with food and meal service is considered an important part of quality of life, so attention to detail is critical. Food is much more than nutrition and hydration; it is an important part of psychological, social, cultural, religious, and family traditions. Good food and a pleasant dining experience can brighten someone's day and improve their quality of life. Meals are an important part of the culture of any post-acute care facility and are usually highly anticipated by residents. As the baby boomer population ages, residents entering post-acute care will have sophisticated palates and be accustomed to excellent customer service, so why not make that available to them?
Increasing Choices Available at Meals
Today's health care consumers are accustomed to having choices and they often have specific food preferences and habits. Every individual in a skilled nursing or rehab facility has the right to choose what to eat, who to eat with, when to eat, and where to eat. Residents also have the right to refuse therapeutic or mechanically altered diets, ask for a meal replacement if they dislike the food, and most importantly, they have the right to be treated with dignity and respect during meals.
Meeting individual needs can be a challenge, but it is essential to help maintain health and well-being. The way food is delivered can promote more choices for your residents. Creative dining programs correlate with improvements in food intake and/or quality of life. There are many ways to offer food choices, including
Buffet style dining, family style dining, and/or open dining (allows for flexible dining times)
Soup de jour, dessert carts, and/or beverage carts (circulated during mealtime)
Self-serve beverage stations, salad, or sandwich bars, and/or dessert stations
Access to foods and beverages throughout the day and night from kitchenettes or pantries
Customer Service
Customer service and hospitality training can help improve the customer experience. Concerns or complaints should be taken seriously and addressed quickly. Staff assigned to the dining room should encourage residents to eat, cue or assist residents with dining as needed, and retrieve items that are requested. If table service is provided, staff should be trained on proper procedures for waiting on residents.
Is your facility Short staffed (who isn't these days!)? Consider cross-training staff from other departments to assist with meal service by serving food, opening containers, cutting food, for residents who eat independently. This allows trained nursing assistants more time to help those who need more eating assistance.
Providing Quality Food
There are many aspects involved in preparing and serving quality food. A good food and nutrition services manager is passionate about food and is enthusiastic about leading staff to make quality improvements by encouraging cooks and food service workers to keep their skills up to date, providing regular education on food preparation and presentation, and encouraging staff to create new ideas for foods and recipes that residents will love.
The director of food and nutrition services can help assure high-quality food by:
Hiring experienced cooking staff (consider hiring a chef if possible).
Following well-planned menus and recipes. Always share the menu in advance.
Using the freshest ingredients.
Preparing food safely. Maintain proper storage, cooking, and holding temperatures; assure staff are well-trained in safe food handling practices.
Cooking and seasoning food properly so it isn't overcooked or undercooked. Always taste and approve foods prior to service.
Assuring food is plated attractively, using garnishes to enhance the appearance of the food as appropriate.
Working with the facility dietitian to individualize diets to meet residents' personal needs and desires. If therapeutic or mechanically altered diets are needed, foods served should be just as flavorful and attractive as the regular diet.
Challenge yourself to evaluate your meal service and develop an action plan to "make mealtime magic." Your residents will thank you.
Originally published February 11, 2016.