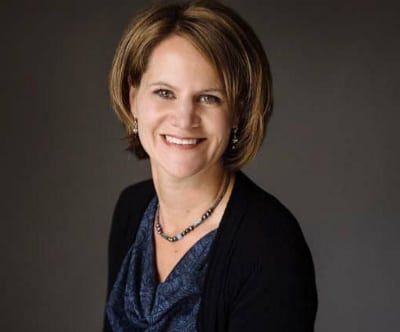 What is your mission/vision?
My mission is to improve the dining experience for residents in health care communities (HCC) to be one that honors choice, is respectful regardless of a person's level of care, and as home-like as possible. My vision is for communities to embrace self-determined table side service by talking and interacting directly with the resident before any food or beverage is provided, with no pre-assumptions made for the resident.
---
What have you done/are you doing to make a difference in the lives of aging/older adults?
I invented the "SuzyQ cart System" as I was working as an RD in Residential Care. I felt there had to be a better way to provide dining service that was less institutionalized and more home-like. I have been teaching, coaching, speaking and motivating HCCs for the past 20 years to move towards person centered table side dining. This requires a culture shift away from tray service, or pre-plate "throw and go" dining to a culture that embraces choice of "what and how much" is served to a resident. To date, I have helped 500+ communities make the switch, and the results are happier residents, hotter food, less food waste, cost savings. Residents eat and drink better because they are receiving nourishing items that they desire. As a RD, a key goal is to reduce malnutrition and have residents enjoy their dining experience in their home as much as possible. As a team, if we can re-organize "how" we are providing meal service and make it more resident focused, we are improving quality of life and enjoyment for residents.
---
What inspires you to continue your mission/vision? 
When I receive phone calls or emails from communities that I have supported, and they share with me all the positive changes that have happened, it makes me realize that what I am doing is important, and it matters. There are incredible culture change resources available that support my passion. It's exciting because it changes the lives of residents and staff in such a healthy way, and this drives me to do more.
---
What advice would you give to other RDNs who are trying to make a difference for aging/older adults?
Sometimes we get too focused on the "clinical" side of meal service (low salt, diabetic, heart health) and we forget that food is only nourishing if residents actually eat it. By focusing our energy and expertise on improving the dining experience from start to finish, residents will automatically eat and drink better. By providing choice, interaction, and hot food, we can help aid in a pleasurable and effective dining experience. Then a lot of the clinical nutrition issues we often deal with become non-issues.
Take the time to be present in the dining room for the entire meal service and work alongside the staff and residents. By having a presence, you are setting an example, and then you can work with the staff to make positive changes that make the dining experience as amazing as possible for the residents.