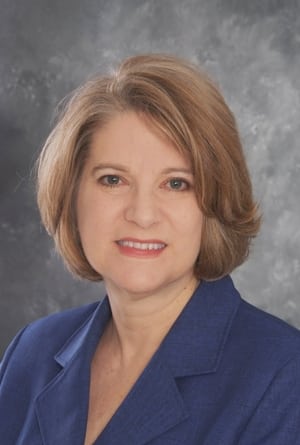 Mission/Vision
My mission is to raise the level of nutrition practice by providing superior service for patients, healthcare professionals, and businesses.
---
What have you done/are doing to make a difference in the lives of aging/older adults?
My early career in nutrition support in a large medical center provided hands-on experience working with older adults. After becoming a clinical department director, I co-founded a palliative care team and supported many older patients and their families facing difficult decisions about nutrition and hydration at the end of life.  I also established and provided nutrition services for an affiliated adult daycare facility.  Mostly though, I supported a wonderful staff who provided excellent nutrition care for our predominately Medicare population.
As a consultant for business and industry over the last decade or so, a major focus has been on identifying malnutrition in older persons and the use of the MNA®, an evidence-based nutrition screening tool for this population.  I am fortunate to interact with people around the world who support, use, or do research on the MNA® in many settings. Most of my writing and speaking aims to help clinicians understand and translate the research into practice.  Another focus is finding solutions to barriers that clinicians and organizations face when incorporating nutrition screening into daily operations. I work with clients and organizations to incorporate the MNA® into electronic medical record software, facilitate its translation into other languages and assimilate screening into guidelines and government programs. Although my contribution is very small, together we are working to make evidence-based nutrition screening for malnutrition available for all older adults.
---
What inspires you to continue your mission/vision?
 Working with so many smart dietitians and clinicians who are dedicated to improving the lives of our vulnerable older adults inspires me.  Their hard work is nether glamorous, nor particularly lucrative; yet they are quick to express appreciation when we can help solve a problem or answer a question.
I am also inspired by my 92-year-old mother and 88-year-old aunt. Seeing first-hand the effects of the aging process and the impact of good nutrition on quality of life as we age inspires my work. After all, we are all heading in that direction.
---
What advice would you give to other RDNs who are trying to make a difference for aging/older adults?
Take some time to ask if you are doing the right thing.  Generally speaking, RDNs are very conscientious and do things right.  However, sometimes, we fail to take time or lack the courage to ask if what we are doing is the right thing.  The question propels us to gain new knowledge, seek the latest evidence, and adapt our practice to improve the care we give.  Possible results?  Increased value as healthcare providers and improved quality of life for older adults.
---
What one tip would you give nutrition care professionals that work with aging/older adults?
Take advantage of those who know more than you do.  Join a practice group and get involved. Reach out. People are usually very willing to share their experience and knowledge.