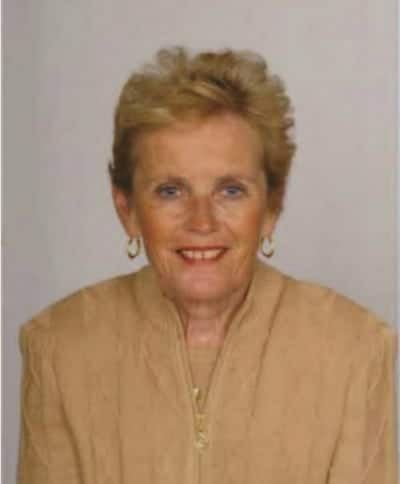 What is your mission/vision?
A dedicated member of the Academy of Nutrition and Dietetics I have embraced multiple opportunities to provide leadership and service to long term care and community based facilities. I listened and became a voice and visionary willing to set direction by serving on committees, task forces, and advisory panels as a practitioner, advocate, innovator, researcher and crusader supporting healthcare professionals to achieve their full potential. My mission/vision was simple….ensure each day residents, clients and consumers served were provided high quality, safe nutrition services by competent and  knowledgeable staff with a focus on measurable outcomes.
---
What have you done/are you doing to make a difference in the lives of aging older adults?
For over 45 years I worked in the health care industry as a corporate dietitian, consultant dietitian and nursing home administrator. When hired for the position of corporate dietitian by Health Care Facilities Management Inc., the corporation operated 3 skilled nursing facilities. During the next 26 years I was involved in the development of new markets, sub acute and adult day care, Alzheimer and rehabilitation units, assisted living and the acquisition of several free standing facilities located in Ohio and Pennsylvania. When I stopped working for HCF Inc. they owned and operated 27 facilities. Early in my career I realized that the nutrition concerns of the older adult could not be all-encompassing without synergistic relationships with other allied health professionals: physicians, nurses, therapists, and health care administrators. I represented the Academy on: the Physician/Dietitian Initiative Team for Acute and Long Term care; American Medical Directors Association and the JCAHO Long Term Care Professional and Technical Advisory Committee. I also worked with the Ohio Healthcare Association to train Administrators, Nurses, RDNs and NDTRs. These relationships provided opportunities for increased awareness of both the dietetics professional and the Academy. As an advocate for quality of life, multidisciplinary dining programs were developed within all facilities. A cultural change evolved when staff recognized that food choices and personalized service were a source of pleasure, comfort and fellowship for all. Person centered dining offers exciting opportunities for RDNs and NDTRs to demonstrate knowledge and expertise by finding innovative and creative ways to give a face lift to food service operations, satisfy regulatory compliance, meet resident needs, wants and desires and be cost effective.
---
What inspires you to continue your mission/vision?
Three years ago I moved to Pennsylvania and my employment status changed. Instead of working in a health care setting I currently am operating and managing a seasonal (April-October) restaurant that continues to share my mission/vision on serving healthy food choices. Rather than using traditional equipment (fryers and grills) I decided to use a Merry Chef, convection oven, microwave, and induction burner. The customers include youngsters, adults and older adults (average daily service of 125). The operation includes a full service menu that reflects customer choice. The staff underwent comprehensive training using job descriptions, work schedules, recipes, food safety, equipment use and care. The food service operation assures food safety and is cost effective. To date (2016) there has been an 85% increase in food sales as compared to 2015. Certainly preparation for this endeavor took vision, commitment and leadership afforded me during my career journey. I have been able to champion new initiatives; strategize with the best qualified forward thinking leaders within and outside the Academy; design tool kits and workshops to help practitioners develop skill sets needed for practice and be a passionate writer, speaker and educator for RDNs, NDTRs, nurses, physicians and administrators addressing the nutrition concerns and issues impacting particularly the older adult. The cultivation of high personal and professional standards has brought my nutrition and dietetics practice full circle.
---
What advice would you give to other RDNs who are trying to make a difference for aging/older adults?
There is no blueprint when it comes to giving advice to those involved with making a difference in the lives of residents, clients, and customers served. My suggestions include: be proactive not reactive; think strategically and use flexibility to adjust strategies; listen to a problem/issue, identify possible challenges and create results-oriented solutions; make lifelong learning a career goal and share evidence based research, clinical practice guidelines/protocols, and published dining standards. Always seek out new opportunities with an eye on a long range vision.