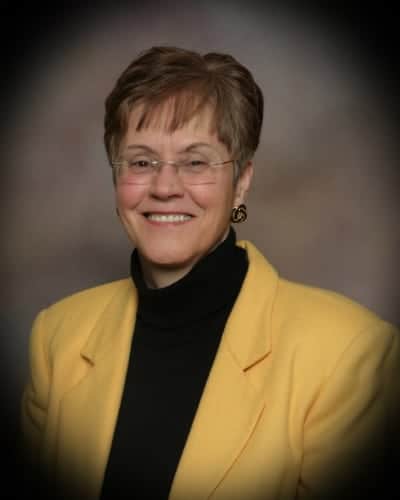 Mission/Vision
I wrote my mission statement in 1999. To excel in Life by:
Living and walking in a manner worthy of God in my personal and professional life.
Being devoted to service in all aspects of life.
Never taking advantage of a person in business because "I can".
Attending to my business by working with my hands and my heart.
Being a positive influence in the community and respecting others.
---
What have you done/are doing to make a difference in the lives of aging/older adults?
My professional work allows me to serve the aging in working directly in nursing homes and assisted living facilities providing clinical, production and management support. I also get to work with corporations and professional organization by developing tools and resources such as policy/procedure manuals and training to assist practitioners with "best practice" in the provision of nutrition services. I love sharing "best practice" and have been fortunate to present many sessions at conferences or webinars to RDNs/NDTRs/CDMs and other allied professionals. Working with the American Health Care Association led to a series of free webinars to members on emerging nutrition issues offering practical tips for implementation at the facility level. As a writer and contributing author of many publications, there have been many nutrition and aging resources available to providers to help make a difference in the lives of aging/older adults.
I have always had a passion for making a difference in the lives of the aging by getting involved in making positive policy changes. Whether it is revising a regulation, an interpretative guideline or a specific legislative bill I have always actively supported working in the Academy of Nutrition and Dietetics (Academy) policy efforts and the Academy Political Action Committee. Over the past year, I have been actively working as a part of the Academy IMPACT ACT Task Force to be proactive in building nutrition into core CMS programs and services. We have also been developing educational resources for members of the Academy and allied professionals. This will hopefully help in growing and sustaining the important role on nutrition and nutrition services by competent practitioners for the future. I have learned over the years that "taking small steps that continue to move forward can cover a large distance".
---
What inspires you to continue your mission/vision?
Seeing our aging population being able to self-direct their lives inspires me. As people are living longer, it inspires me to know that we can offer sound "evidence-based" nutrition options to assist them to have quality of life and care that support their wishes and goals. Food, nutrition and dining are such vital components of what makes each day important for enjoyment and overall health.
---
What advice would you give to other RDNs who are trying to make a difference for aging/older adults?
Get to know your clients as people. They each deserve our respect and commitment to help them live a quality life. Be sure to network and collaborate with other professionals to help expand your resources and keep current with "best practice". Get involved with volunteering at the community level and within professional organizations. My time spent in volunteering with the Academy provides at least a 150% return. Being a member of Academy Dietetic Practice Groups (DPGs) like Dietetics in Health Care Communities (DHCC) and Healthy Aging (HA) have helped in growing skill sets and competencies for working with the aging.
Get involved in public policy at the community, district, state and national level. Let elected officials know about the importance of sound nutrition policy that affects our aging. Be sure to participate in Grassroots efforts and Action Alerts from the Academy and other organizations.
---
What one tip would you give nutrition care professionals that work with aging/older adults?
Remember to look at the whole person and help each individual select from nutrition options that support self-directed living and overall quality of life.