Homepage

>

Professionals

>

Products
Products
"Nourishing People and Improving Lives" ... that's what we are all about.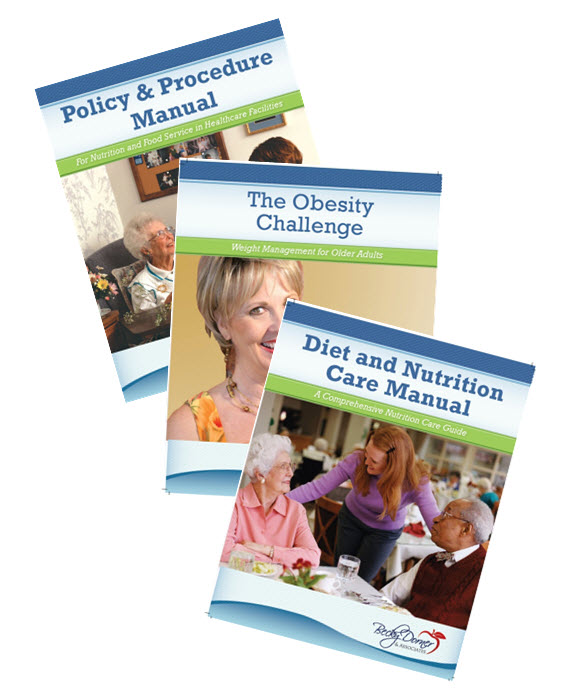 Becky Dorner & Associates essential publications for health care professionals translate technical information such as research and regulations into an easy to understand format. Even better, these publications provide easy to implement ideas in simple, ready-to-use formats. We understand your needs and have developed publications that will make your job easier! All of our products are GUARANTEED to give you the results that you need!
On-line ordering is easy!
You can purchase any items on-line using your VISA, MasterCard or Discover card. We use an industrial strength encrypted secure server to process your credit information. This is the same encryption method used by the major internet retailers providing you with peace of mind for your internet transaction.
In addition to the on-line ordering you can fax 330-666-0116 or mail your order using this order form. Or you can call 1-800-342-0285.
"Thank you for providing such applicable information, as well as creative ways to get this population nutritionally sound. Thank you, thank you, thank you!!" Kylie Tate, MS, RD/LDN