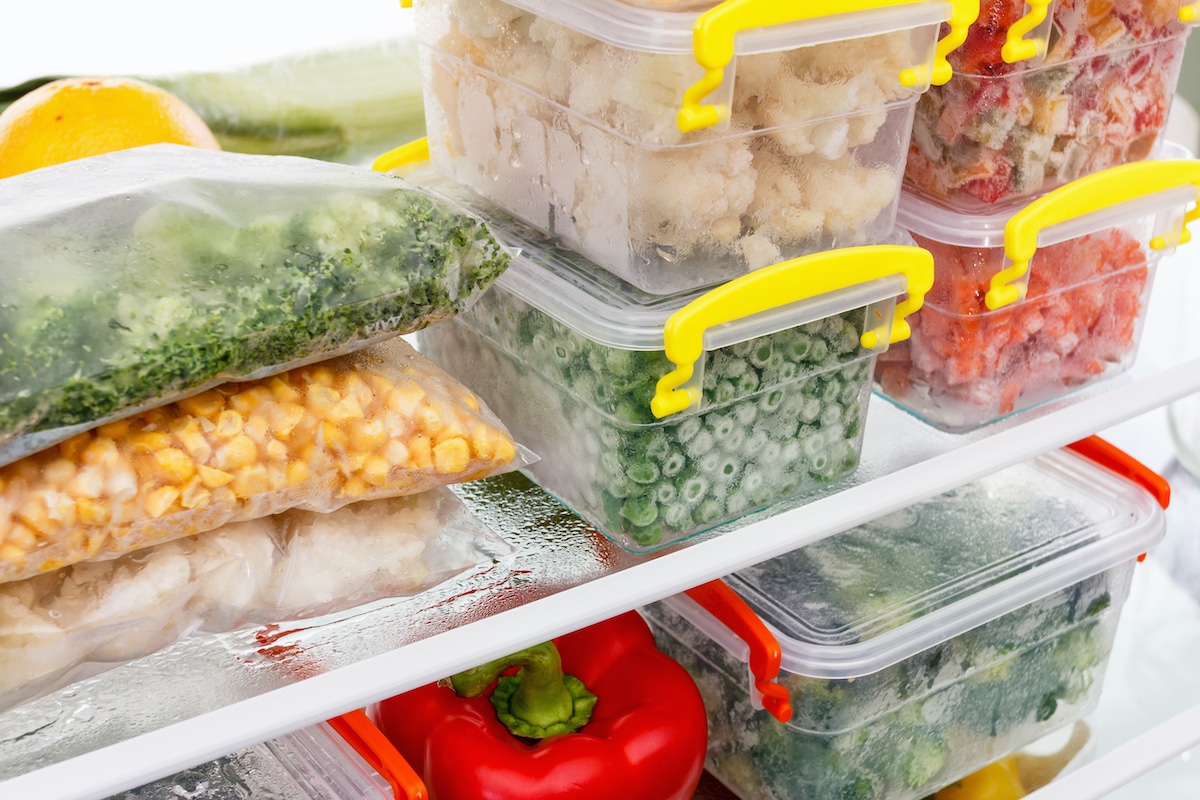 Nancy is a healthy 66 year old woman, but still very concerned about the news she keeps hearing about the Coronavirus (COVID-19). She is afraid to go to the grocery store and decides to call the store's registered dietitian nutritionist, Josie, about safe access to food as well as how to eat safely and healthfully during this stressful time. Nancy wants to know more about preparing healthy meals and which shelf-stable foods she should stock up on while sheltering at home. Here are some of her questions for Josie.
 Should I be concerned about the coronavirus (COVID-19)?
The World Health Organization declared the coronavirus outbreak a global pandemic on March 11, 2020. Coronavirus (COVID-19) is a major health concern that should be taken seriously because there is currently no vaccine. It is especially concerned for vulnerable populations including older adults, immunocompromised individuals and young children. The CDC and other health organizations have provided guidance on preventing the virus, including washing your hands, staying home, and maintaining a minimum 6 foot distance from others if you do have to be with other people.1,2,3,4 Human studies conclude the virus causes illness with symptoms including a sore throat, rhinorrhea, fever, cough, and a headache.5
How can I prepare to shelter in place?
The key to doing well during an emergency is planning in advance. Keep an adequate supply of food staples and household items on hand such as detergent and bathroom items. If you don't have an adequate supply on hand, visit your local grocery store during off peak hours (check the store's website), or order food online using one of many delivery services. Although there are a few hard to find items at this time, grocery stores are being restocked regularly with needed items.
What do I need to know to stay safe while grocery shopping?
General tips: Wear a mask while shopping, and keep a safe distance (6 feet) from other people while at the store. Use sanitizing wipes provided by the store to carefully wipe down the grocery cart or basket. If you choose to wear gloves, be sure you understand how to use them properly. Gloves become contaminated just like your hands, so anything the gloves touch becomes contaminated too.
Don't touch your face until after you have returned home and washed your hands thoroughly. After shopping, use hand sanitizer before touching the door handle and steering wheel. 
Food shopping tips: Limit trips to the grocery store and time spent in the store by planning ahead and preparing a shopping list in order of store isles. Pick up non-perishable items first, and perishable foods last (meats, poultry, fish, eggs, dairy and frozen foods) to keep them fresh.
If you feel safer at home: Many stores offer online ordering services. Some stores allow you to order your food online and then drive up to the store's designated area so groceries can be loaded into your car. For those who cannot order online, consider calling your local Meals on Wheels or food bank for help.
Is it safe to touch food packaging and is the food safe to eat?
According to the CDC, "Currently there is no evidence of food or food packaging being associated with transmission of COVID-19.  It may be possible that a person can get COVID-19 by touching a surface or object that has the virus on it and then touching their mouth, nose, or possibly their eyes, but this is not thought to be the main way the virus spreads." 6 According to preliminary data, the virus can live on cardboard up to 24 hours and on plastic and steel for up to 72 hours. Currently, there is no evidence that the virus can be spread by fresh produce and other non-packaged foods purchased at the grocery store.6 However, as always you should thoroughly wash produce before consuming.
What types of food should I have at home?
Shelf-stable
Non-perishable food items are essential for any emergency and can be stored at room temperature in a pantry or cabinet.7  These food items are great to have in the pantry because of their long shelf-life.
Canned foods: Chicken, tuna, salmon, and canned beans (such as chick peas, kidney beans, black beans) are a great way to incorporate protein into a meal plan.8 Tomatoes, green beans, corn, and other vegetables, and fruits are widely accessible. Low-sodium, no-salt, no-fat and sugar free versions should be chosen, if available, in an effort to maintain healthy standards. If not available, rinse and drain these foods before using.
Dried foods: Lentils, beans, brown rice, whole grains like barley, oats and other healthy grains are healthy alternatives that are high in fiber, protein and other essential nutrition. Additional choices include nuts, trail mix, dried fruit, granola, healthy cereals and protein bars.
And remember to pick up some nut butters for a tasty, high protein treat.
What are some healthy freezer foods and how can I use what I already have?
Frozen foods abound at the grocery store, but it's important to choose the healthiest options. Keep frozen vegetables on hand along with fresh frozen lean meats, fish, and poultry. Consider cooking extra portions of food to make your own healthy freezer meals including lentil or minestrone soup with beans, healthy casseroles, lasagna, enchiladas, pizza dough, and hummus.
Check your refrigerator, freezer and pantry for food items that are nearing the use by date, or are left over from other meals. Leverage leftovers by using meat and vegetables in sandwiches, salads and/or soups. Have fun finding ways to use the foods you have to create healthy meals.
Nancy found Josie to be helpful, and feels more prepared and less stressed about purchasing and preparing healthy foods at home during this difficult time. Josie recommended that Nancy continue to consume a well-balanced diet and incorporate some of the above suggestions to maintain a healthy diet during the pandemic.
©2020 Becky Dorner & Associates, Inc. Becky Dorner & Associates, Inc. (BDA) is a trusted source of valuable continuing education, nutrition resources and creative solutions. Visit www.beckydorner.com to sign up for free news and information.