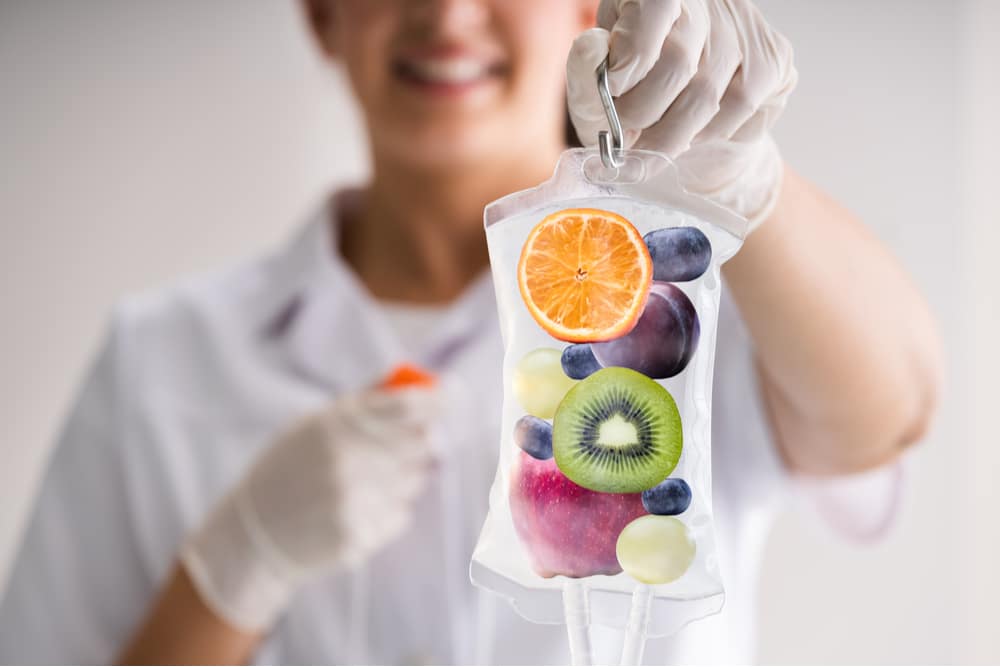 Nutrition professionals play a crucial role in identifying and treating malnutrition, and it's a condition that must be treated early and comprehensively. However, it's also a condition that can easily go unnoticed until the effects are devastating to the body. September is Spotlight on Malnutrition Month and early October includes Malnutrition Awareness Week! You can help raise awareness about this serious condition that affects millions of people all over the world, from the frail older adult, to those with Crohn's disease, renal disease, those suffering from cancer and many other diseases.
Spotlight on Malnutrition Month was started by the Academy of Nutrition and Dietetics and puts the spotlight on the need for patient-driven care. As a nutrition professional, you can help advance the Malnutrition Quality Improvement Initiative (MQii) and fight for improved outcomes from evidence-based nutrition care.
Malnutrition Awareness Week was created by the American Society for Parenteral and Enteral Nutrition (A.S.P.E.N.) to reach healthcare professionals, policy makers, influencers, and the public to help improve clinical nutrition care, with a focus specifically on malnutrition.
In honor of Spotlight on Malnutrition Month and in preparation for Malnutrition Awareness Week, explore malnutrition and the MQii further with the resources provided below.
Spotlight on Malnutrition Month
Academy of Nutrition and Dietetics
The Academy's Policy Initiatives and Advocacy team has created a communications toolkit to help put the spotlight on malnutrition and advance the Malnutrition Quality Improvement Initiative (MQii – learn more below).
Malnutrition Awareness Week™ (October 4-8)
Aspen
Malnutrition Awareness Week, started by A.S.P.E.N. in 2012, encourages a "human rights-based approach to clinical nutrition and to developing a moral, political, and legal focus for nutrition care."
About the MQii
Malnutrition Quality Improvement Initiative
The Malnutrition Quality Improvement Initiative (MQii) was created to assist organizations in enhancing malnutrition care for improved outcomes. The initiative is patient-driven and works to expand evidence-based and high-quality care for older adults who are prone to malnutrition.
Explore Malnutrition Further with Becky Dorner & Associates CPE Programs
Quality Malnutrition Care for Older Adults
This CPE course will familiarize the participant with the current impact of malnutrition among older adults and the key recommendations that can be implemented to combat this issue. The CPE program requires the learner to apply the information in the required reading to a case-study-based exam.
Malnutrition: An Unintended Consequence of COVID-19 (Part of our free series)
A free webinar on malnutrition as an unintended consequence of COVID-19. This webinar includes nutrition consequences of COVID-19 as well as nutritional guidance for adults with a COVID-19 diagnosis.
The Role of RDNs to Help COVID Patients/Survivors Become Thrivers Webinar
RDNs play a vital role in helping individuals with COVID-19 meet nutrient needs during treatment and recovery. Be alert: Nutrition misinformation abounds! Integrate evidence-based nutrition care practices in acute and post-acute care settings to help individuals with COVID become survivors and thrivers.
The Critical Role of Malnutrition in the Patient Driven Payment Model (PDPM) Webinar
This session will discuss collaboration with appropriate healthcare professionals to incorporate systems, processes, and documentation for positive nutrition outcomes and appropriate financial reimbursement of nutrition-related services.
Malnutrition Documentation Throughout the Continuum of Care Webinar
This webinar explains the payment structures that can be improved in hospitals, inpatient rehabilitation and long-term care facilities, and ambulatory care clinics when malnutrition is accurately identified and documented. Best practices for medical record documentation will be shared to enhance the recognition of malnutrition when it is "present on admission". Attendees will be prepared for the new payment models that will be introduced by Medicare in the new federal fiscal year.