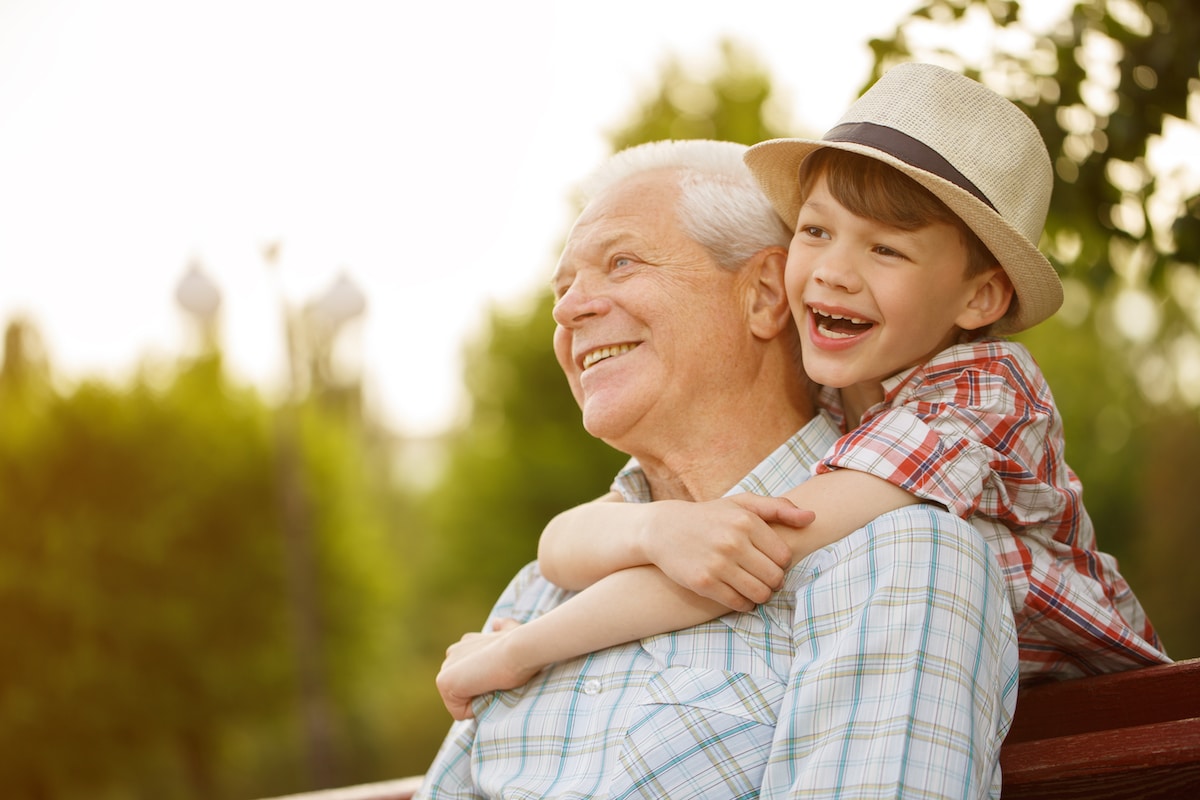 As the owner of a large landscape nursery, Bill was fairly physically active until he sold the business in January – the same month he turned 65. Determined to enjoy his retirement, Bill created a bucket list of international travel and other activities that require him to be in good physical condition. However, since retiring, he's gained a few extra pounds and discovered that his blood glucose and LDL cholesterol levels are both higher than desired. When he shared this with his wife, she looked at the bucket list, then looked at him, and insisted that he schedule an appointment with a registered dietitian nutritionist (RDN) to help him develop a plan for healthy eating and exercise.
Aging in America
The 65 and older population in the United States increased by 33% between 2006 and 2016 and is projected to double to around 98 million in 2060.1 While women have a longer life expectancy than men, today's 65-year-old man can expect to live another 18 years.2
Nearly 70% of all Medicare beneficiaries have 2 or more chronic conditions that require lifestyle and/or medical management.3 Because a new diagnosis of diabetes or cardiovascular disease can be a motivating factor for lifestyle change, older adults are often receptive to healthy lifestyle changes.
Nutrition for Older Men
Older men are commonly affected by chronic conditions including heart disease, cancer, chronic bronchitis or emphysema, stroke, diabetes, and Alzheimer's disease.4 Routine health screenings that detect these conditions should be a part of an older man's comprehensive care. Men are at higher risk than women for heart disease, the leading cause of death, so heart disease prevention should be a focus. Poor diet and inactivity contribute to heart disease, undesired weight gain, poor diabetes management, and increased risk for several cancers, including prostate and colorectal cancer.5
The basis for prevention and treatment of many health problems common to aging men is an eating pattern high in vegetables, fruits, whole grains, lean animal and plant sources of protein, and low-fat dairy foods. With aging comes a decrease in calorie needs, so consuming nutrient-dense foods and beverages becomes even more important to assure a maximum nutrient intake without excessive calories.
According to the Academy of Nutrition and Dietetics, older men should focus on obtaining key nutrients including.6
Calcium and vitamin D to help maintain strong bones
Fiber to help keep bowel function normal and promote survival of good bacteria
Potassium in combination with reduced sodium intake to help control blood pressure
Healthy fats like olive and canola oil, walnuts, almonds, and avocados (associated with numerous health benefits)
Food is always recommended as a first source of nutrients, but some older men may need to supplement with a multivitamin, calcium, vitamin D, B6, or B12.7 The effectiveness of some prescription medications might be affected by vitamin, mineral, or herbal supplements, so the risks and benefits of supplements should be addressed.8
Older Americans should move more and sit less – even a little activity is better than none.9 Regular physical activity, as allowed by an older individual's level of fitness, medical condition, and abilities, is recommended. Active older adults can see benefits that include a lower risk of all-cause mortality, cardiovascular disease, some cancers (including colorectal), and improved cognition, sleep, and quality of life.9 For substantial health benefits, adults should do at least 150 to 300 minutes of moderate-intensity or 75 to 150 minutes of vigorous aerobic physical activity each week.9 Resistance training, flexibility, and balance activities are also important to supporting healthy aging.
It can be challenging for some people to change their eating habits and increase their level of physical activity late in life. Bill seems eager to learn and is young enough to see benefits to his health and quality of life, so the RDN should help him set appropriate, achievable goals. A healthful diet and regular physical activity will help carry him forward into a long and healthy retirement so he can enjoy everything on his bucket list.
Additional Resources
For more information on the 2018 Physical Activity Guidelines, access a PDF download here. Information on nutrition to prevent and/or treat a variety of medical conditions, including those specific to older adults, can be found in Becky Dorner & Associates 2019 Diet and Nutrition Care Manual.
©2019 Becky Dorner & Associates, Inc.
Becky Dorner & Associates, Inc. (BDA) is a trusted source of valuable continuing education, nutrition resources and creative solutions. Visit our website to sign up for free news and information.