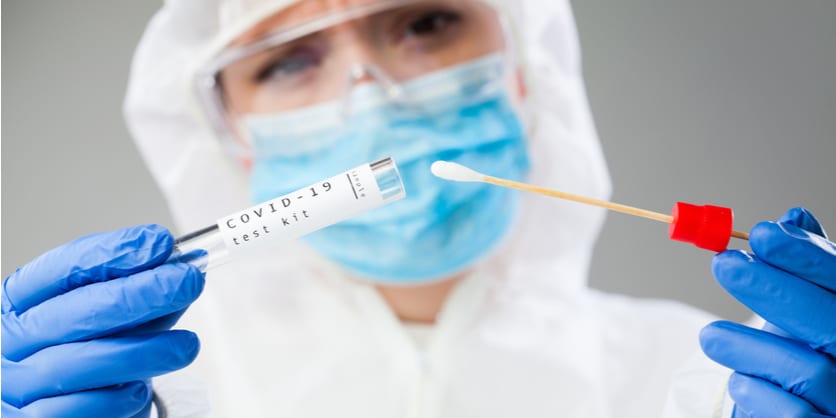 As of January 2022, the Omicron Variant of COVId-19 had been detected in most states and is rapidly increasing the number of COVID-19 cases in America. This surge is causing some understandable unease and worry, and even though many people are tired of hearing about COVID, it's essential to stay up-to-date on the latest information to stay safe when working with your patients and clients.
We have provided links to resources on what you need to know surrounding this new variant, updates from the CDC on the vaccines and boosters, and an update from CMS on the enforcement of vaccine requirements for healthcare workers.
January 5 Coronavirus Pandemic and Omicron Variant News
CNN
US COVID-19 hospitalizations have surpassed September's peak during the Delta surge, government health data shows and the US CDC updated its guidance on the recommended COVID-19 isolation period, telling people that if they have access to a test and want to take it, the best approach is to use a rapid test toward the end of their five-day isolation period.
Omicron Variant: What you Need to Know
CDC
The CDC has provided an update on the latest COVID-19 variant. Click the link below to learn more about the Omicron Variant and how it spreads, its severity, how to treat it and how to reduce its spread.
COVID-19 Vaccines/Boosters Update
CDC
The CDC has released updated information on the COVID-19 vaccines and boosters. Click the link below for reference materials on interim clinical considerations, as well as vaccine administration error and revaccination guidance to keep you and your clients safe during this time.
Survey and Enforcement of the Vaccine Requirement for Health Care Staff in Medicare and Medicaid-certified Providers and Suppliers is Suspended
CMS
The Centers for Medicare & Medicaid Services (CMS) will not enforce the new rule regarding vaccination of healthcare workers or requirements for policies and procedures in certified Medicare/Medicaid providers and suppliers (including nursing facilities, hospitals, dialysis facilities and all other provider types covered by the rule). Click the link provided to download the memorandum and learn more.
Can weight loss help protect against Covid-19?
CNN
The obesity epidemic has been a threat to Americans' health for years. It's the second leading cause of preventable death, after smoking. With Covid-19, it becomes even more dangerous. One study found that 30% of Covid-19 hospitalizations were in people with obesity.