Note from Becky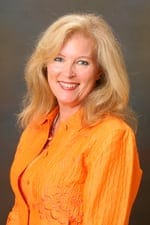 During this season of celebration and thanks, we want to thank you for your continued support of our work and your devotion to quality care for older adults. We have lots of new free resources for you this month – our way of thanking you for a great 2016! We hope you'll join December 8 for a special webinar on the newly revised CMS SOM Appendix PP which went into effect 11/28/16. And please watch for our year end sale which will be announced soon!
Have a wonderful holiday season! We look forward to working with you in 2017!
Becky
In the News
Trump Presidency Brings Questions about Future of Coordinated Care Programs 
With the election of Donald Trump, changes in healthcare are anticipated. No matter what changes happen, the patient-centered care model is expected to remain.
Take Action! National Clinical Care Commission Act 
The National Clinical Care Act was passed by the House of Representatives November 14th after six years of advocacy by professionals in the diabetes community.
Academy members: Please send your members of Congress letters urging them to support passage of the National Clinical Care Commission Act which would give RDNs a seat at the table to ensure that federal programs provide the most efficient and effective care for individuals with diabetes and related diseases. Take action today!
More information: Fact Sheet
Healthy Aging
Can a Community's 'Well-Being' Help You Live Longer?
Recent studies have shown there is a direct correlation to the community one lives in and life expectancy.
New Study: Declining Dementia Rates
Findings: In this observational cohort study of more than 21,000 US adults 65 years or older from the nationally representative Health and Retirement Study, dementia prevalence declined significantly, from 11.6% in 2000 to 8.8% in 2012.
Patient Values May Not Always Align With Choices for End of Life Care
Studies show that individuals need assistance in communicating their preferences and choices for end of life decisions.
Review more information on ethical and legal issues in feeding and hydration.
Other News
Nursing Homes Spice up Food Offerings
Long-term skilled nursing facilities are focusing on serving gourmet meals including buffets, themed meals and holiday feasts to increase resident satisfaction and improve health outcomes.
The Second Century of the Academy of Nutrition and Dietetics
Learn more about the Academy's new vision for the future which includes an "emphasis on accelerating the progress towards solving the greatest food and nutrition challenges of the 21st century – creating a world where people and communities flourish because of the transformational power of food and nutrition".
Tips for Nutrition Care Professionals
Newly Revised Food Safety Made Easy Inservice!
Implement a good food safety program or make improvements to your current program with our Food Safety Made Easy inservice. Teach your staff the basic principles of food safety, HACCP principles, essentials of CCPs and much more!
Learn about all of our newly revised inservices.
Making a Difference
Suzanne Quiring, RD is making a difference to the lives of older adults through her creativity and innovations in person centered dining. Learn more about Suzanne on our Making a Difference page.
Free Members Only Resources
Sign up for our free membership and then log in as a member to access even more free resources! 
New CMS Requirement 
We have had numerous questions regarding a policy for the new CMS Requirement regarding storage of foods brought to residents by family and other visitors effective 11/28/16. So we are sharing our policy and procedure as well as a resource sheet for families/visitors.
Sample Holiday Menus
Looking for menu ideas for your holiday festivities? Check out our sample holiday menus for Christmas, Hanukkah, Kwanzaa, Diwali, and Miwlad al-Nabi – and enjoy the festivities!
Access other menu tips and suggestions in our Making Mealtime Magic manual – on sale now!
Technology Updates
Omnio is a personalized, all in one clinical resource to assist healthcare professionals to access medical information. The program can be personalized for your work and includes a comprehensive drug guide and an interaction analyzer. The software program is available for Apple and Android platforms.