Questions about how to plan a healthy menu that meets nutrition and regulatory guidelines? This guide will help!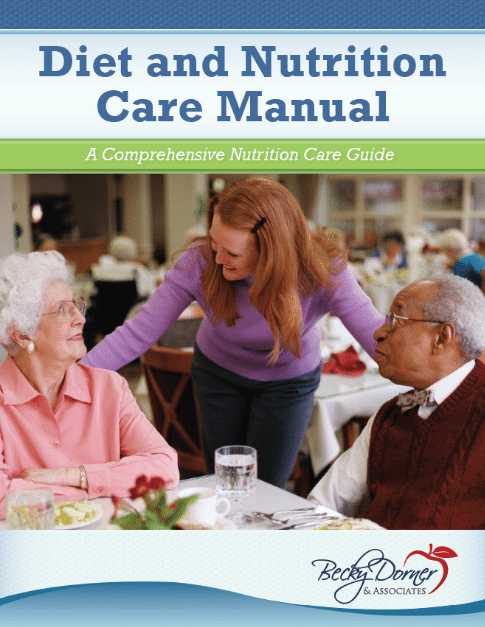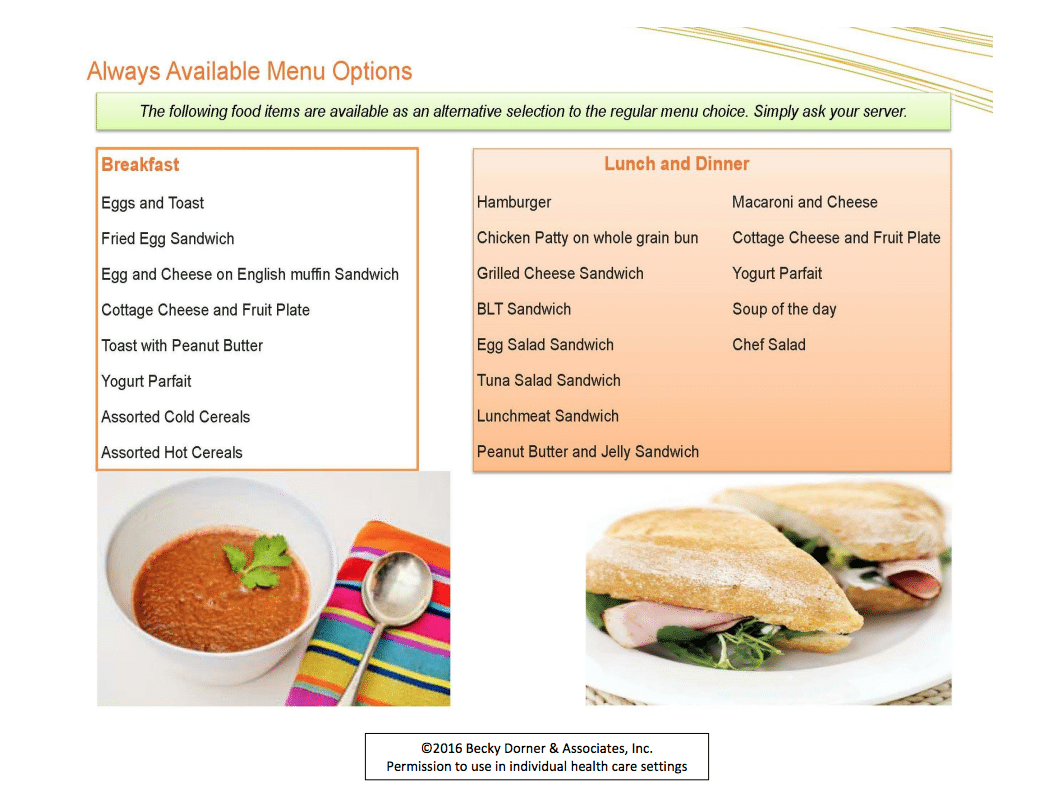 Sample Always Available Menu
Are you looking for ideas for your always available menu items? Feel free to implement this menu, or use these ideas to get you started.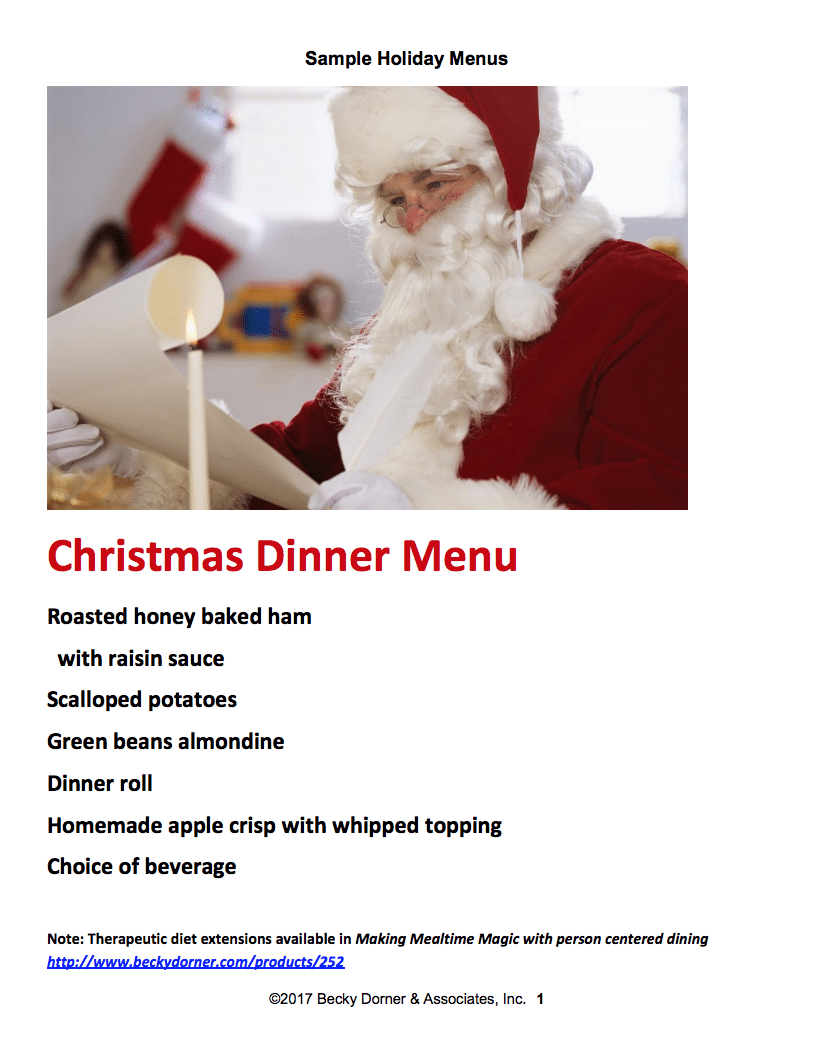 Sample Holiday Menus
Looking for menu ideas for your holiday festivities? Check out our sample holiday menus for Christmas, Hanukkah, Kwanza, Diwali, and Miwlad un Nabi and enjoy the festivities!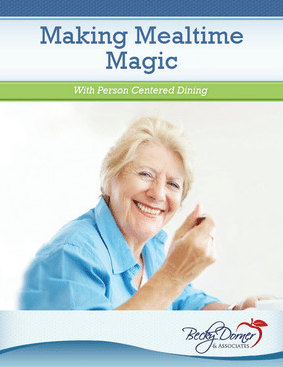 Sample Thanksgiving Menu
Looking for menu ideas for this special annual celebration? Use this sample holiday menu for Thanksgiving as is or customize to your needs.