We help people: Eat healthy. Live well. Feel better.
Do you have patients who need a nutrition consult, medical nutrition therapy, or nutrition education? We offer evidence-based and individualized medical nutrition therapy (MNT) and nutrition education provided by registered dietitian nutritionists (RDN).
Patients can consult with their RDN in person or from the comfort and privacy of their own home or office using our virtual  telehealth service depending on the individual's preferences.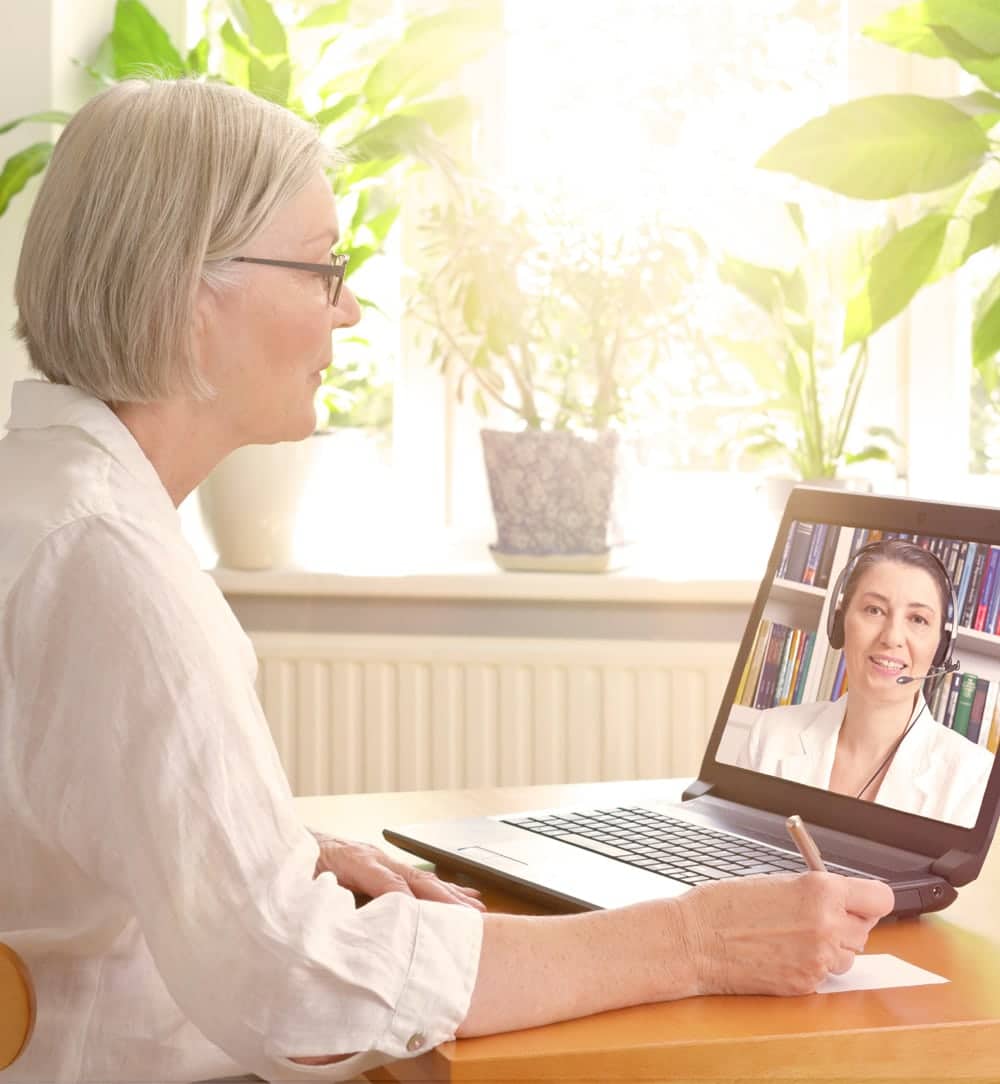 We can arrange to meet patients face to face or use a private, HIPAA-compliant web platform to conduct video or telephone conference sessions.
We can help your patients with nutrition approaches for:
Diabetes mellitus
Chronic kidney disease/dialysis
Cardiovascular disease: Coronary artery disease/Myocardial infarction/Heart failure/Hyperlipidemia/Hypertension
Weight management
Malnutrition, Unintended weight loss
Dysphagia
Healthy eating
General nutrition education
Meal planning/preparation/recipes/sample menus for healthy eating
Referral from a physician or nurse practitioner for any reason including additional disease states or conditions, Food allergies/intolerances, etc.
Session Packages and Pricing
Our packages include one on one coaching/counseling sessions, with instructional handouts and other materials based on the patient's needs. The initial session lasts approximately 45 minutes, and follow up sessions last about 15-30 minutes each. As an optional benefit, we also offer each patient a free 15 minute consult to discuss their needs before they sign up for sessions.
Yes! I want long term results! (Best value)
Gold: Includes initial session and up to 7 follow up sessions (sessions must be completed within 8 months). $374.99
Yes! I'm committed to getting healthy!
Silver: Includes initial session and up to 5 follow up sessions (sessions must be completed within 6 months). $299.99
Yes! I need help getting on track!
Bronze: Includes initial session and up to 3 follow up sessions (sessions must be completed within 4 months). $199.99
Yes! I only need a little help…
Introductory: Includes initial session and 1 follow up session (sessions must be completed within 2 months). $99.99
Informational and Promotional Downloads
Group Classes
Group classes and presentations via webinar and/or video broadcasts or conferences will be available soon.
Patient Referrals
Please note that telehealth services for individualized medical nutrition therapy are currently only offered for patients in Ohio. Nutrition education can be provided to anyone in the U.S.
If you'd like to refer a patient, please contact us.
Contact Us With Questions or to Get Started