Establish yourself as a thought leader in the nutrition industry with our exclusive webinar presenter opportunity.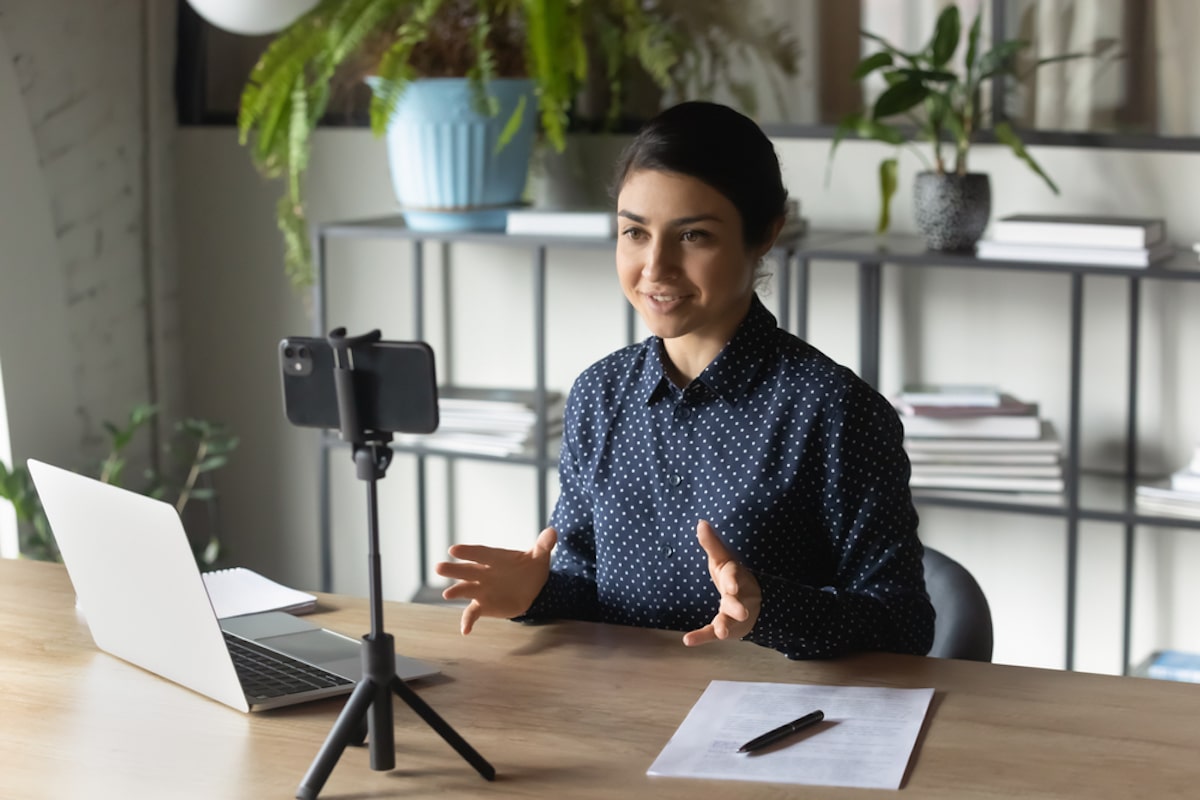 Calling all nutrition professionals with unique subject-matter expertise! Do you have a webinar topic that would interest and benefit other nutrition professionals? This is your opportunity to share your knowledge with others and help get other nutrition practitioners excited about your particular topic. Establish yourself as a thought-leader in nutrition and dietetics!
Becky Dorner & Associates offers 60-minute webinars (including Q&A sessions) on a variety of topics related to nutrition, health, and health care. Webinar topics span a variety of subjects:
Clinical Nutrition Care
Medical Nutrition Therapy
Diabetes and Prediabetes
Malnutrition
Wellness/Prevention
Digestive Health
Geriatric Nutrition and Healthy Aging
Brain Health
Weight Management
Kidney Disease
Cardiovascular Health
Food Service/Food Safety
Wound Care
Sports Nutrition
Regulatory
Leadership/Management
It's not enough to just create and host a webinar, we have to encourage people to attend! Our marketing team will promote and amplify the webinar:
On our website that receives over 100,000 views per month
In our monthly newsletter going out to 30,000 contacts
On our social media with over 6,000 followers across Facebook, Twitter and LinkedIn
Each of our webinars has a dedicated registration page with additional information on course objectives along with the presenter's biography.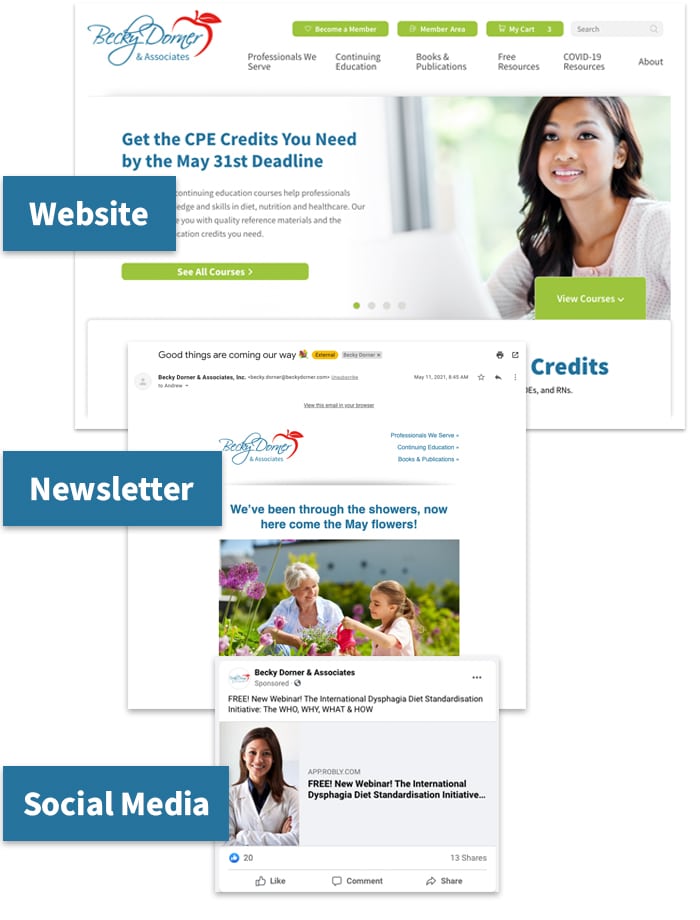 Submit a proposal.
It's time for you to shine in your area of expertise! But first, we want to learn a little bit about you and your webinar ideas. Please use the form below to submit your proposal to be considered. If your topic is accepted for our webinar lineup, we'll contact you to set a date and take the next steps.
About Becky Dorner & Associates
Becky Dorner & Associates, Inc. exists to inspire excellence in nutrition care through in-depth continuing education programs, current industry information, and helpful resources. With decades of experience in the field, we understand the needs of healthcare professionals. We develop simple, ready-to-use publications with technical information translated into easy-to-implement ideas.
Becky Dorner & Associates, Inc. has been a Commission on Dietetic Registration CPE Accredited Provider since 2002 offering programs for RDs, RDNs, CDEs, DTRs, NDTRs, CDMs, and RNs.