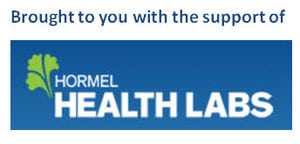 These FREE webinars are brought to you with the support of Hormel Health Labs.
We strongly encourage you to listen to Webinar 1: International Dysphagia Diet Standardisation Initiative: The Who, What, How and When prior to listening to Webinar 2: IDDSI: Teamwork From Regulatory Requirements to Successful Implementation.
Log in below using hhl as the password which gives you access to the free webinars. Scroll down to bottom of page.
Follow these instructions to listen to the Recorded webinars or obtain Certificate:
1. Sign into your BDA account at https://www.beckydorner.com/
2. Once you are logged in, go to https://www.beckydorner.com/hormelhealthlabs/
3. Enter "hhl" as password. Then click on the desired recorded Webinar (or if you listened to the live webinar, click on the link for live certificate).
4. View the course information, download the Handouts, then listen to the webinar.
5. Click on "Add Test to Your Account" (scroll down the page, underneath the webinar).
6. Click on "Member Area" and then "Test/Certificates".
7. Access the Test (which simply asks you to confirm you participated in the webinar), complete the Evaluation. and print your Certificate
Log in below using hhl as the password.