Homepage

>

Professionals

>

Continuing Professional Education

>

Recorded Webinars

>

Practical Applications in Nutrition Focused Physical Assessment for Malnutrition
Practical Applications in Nutrition Focused Physical Assessment for Malnutrition
Essential Webinar Course!
New Recording! Powerpoint slide presentation with audio. Watch Dr. Mary Litchford recorded Powerpoint presentation along with audio for this program from your PC online. Recorded Version
Expires: September 15, 2018
Continuing Professional Education (CPE) Hours: 1.5 hours
Click here to review special offers - and receive the Webinar for FREE!
Description:
Sharpen your assessment and diagnosis skills to detect malnutrition using nutrition focused physical assessment (NFPA). Webinar will focus on identification of physical signs and symptoms of macro and micro nutrient deficiencies including malnutrition in children and adults. Learn how to integrate NFPA into your current assessment of lab test results and dietary intake data.
Learning Objectives:
After successfully completing the program, participants will be able to:
Discuss the use of nutrition focused physical assessment as a tool used in conjunction with health history, anthropometric data, lab test results and dietary intake data.
Examine the diagnostic characteristics of malnutrition for children and adults
Discuss interpretation of physical signs and biomarkers using sample case studies.
Audience: Registered Dietitians (RD), Registered Dietitian Nutritionists (RDN), Dietetic Technicians Registered (DTR), Nutrition and Dietetic Technicians Registered (NDTR), Certified Dietary Managers, and members of the interdisciplinary team.
CDR Learning Codes that can apply 3000, 3010, 3020, 3060, 4170, 4180, 4190, 5000, 5010, 5030, 5040, 5050,5070, 5090, 5100 and other codes deemed appropriate.
CDR Competencies
4.2 Reflects, integrates and evaluates using critical thinking when faced with problems, issues and challenges.
10.1 Performs nutrition screening to evaluate individual health, malnutrition and disease while adhering to the Standards of Practice (SOP) in Nutrition Care for RDNs.
10.2 Implements the Nutrition Care Process to ensure individual health goals are established, monitored and achieved while adhering to the Standards of Practice in Nutrition Care for RDNs.
10.4 Applies knowledge of the interrelationship and impact of pharmacotherapy, dietary supplements, functional foods and nutrients on health and disease in accordance with Scope of Practice and Standards of Professional Performance for RDNs.
Note: Additional Learning Needs Codes and Performance Indicators may apply.
Continuing Professional Education (CPE)
Becky Dorner & Associates is a Continuing Professional Education (CPE) Accredited Provider (NU004) with the Commission on Dietetic Registration (CDR).
Earn credit hours for your entire team
Multiple participants can view the webinar from 1 location. Each webinar comes with 1 continuing education certificate for 1 participant. Additional certificates maybe purchased by simply selecting "Additional Certificates" when ordering and adding the desired number of certificate quantities in the shopping cart. For example, your team has 4 individuals who want certificates; your shopping cart would look like this:
Item Price Qty Total
Webinar with 1 Certificate $27.50 1 $27.50
Additional Certificates $12.50 3 $37.50
Instructions for Obtaining Continuing Professional Education (CPE)
Use this link to learn how to obtain the CPE Certificate, take the CPE test and complete the evaluation to recieve your certificate.
Questions about the Continuing Professional Education Program?
Please contact Becky Dorner & Associates, Inc. at info@beckydorner.com or 1-800-342-0285.
Speaker: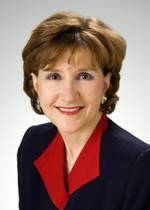 Dr. Mary Litchford, PhD, RDN, LDN is an acclaimed speaker, author, and consultant to health care providers. She received her PhD in human nutrition from the University of North Carolina-Greensboro. Her professional career has included clinical practice, university teaching, and business consulting. She is president of CASE Software & Books, a professional and educational resource company. She is a member of the Academy of Nutrition & Dietetics and Academy of Nutrition and was a participant on the Dietetics Evidence Analysis Work Group on Wound Care. She is currently serving as president of the National Pressure Ulcer Advisory Panel.
---
---
Special Offers!
Purchase Mary's best selling books
and the Webinar is FREE!