Homepage

>

Professionals

>

Continuing Professional Education

>

Recorded Webinars

>

End of Life Nutrition and Hydration Webinar
End of Life Nutrition and Hydration Webinar
New Recording! Powerpoint slide presentation with audio. Watch Liz Friedrich recorded Powerpoint presentation along with audio for this program from your PC online. Recorded Version
Expires: March 1, 2018
CPEs: 1.5 credit hours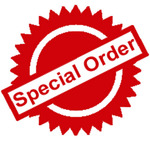 Click here to order the End of Life Nutrition & Hydration Manual (16 CPEs) and receive the Webinar for FREE!
Description:
End of life nutrition care decisions are among the most difficult health care choices made by individuals and their families. This webinar will outline options for end of life nutrition care, discuss the risks and benefits of tube feeding, and provide guidance for nutrition care professionals on how to advise and support individuals and families near the end of life.
Objectives:
Participant will be able to:
Review options for end-of-life nutrition care
Outline the many factors that influence end-of-life decisions
Discuss the role of the RDN on the interdisciplinary team in facilitating end of life decisions and providing end of life nutrition care
Audience: Registered Dietitians (RD), Registered Dietitian Nutritionists (RDN), Dietetic Technicians Registered (DTR), Nutrition and Dietetic Technicians Registered (NDTR), Certified Dietary Managers, and members of the interdisciplinary team.
Course Continuing Professional Education (CPE) Hours: 1.5 hours
CDR Level: II
Suggested CDR Learning Needs Codes and Performance Quality Indicators
1050 Ethics:
1.3.5: Identifies and respects economic and sociocultural factors when determining the goals and wants of the customer.
5040 LTC, intermediate/assisted living
10.2.7: Prioritizes specific nutrition goals
5100 Elderly
10.2.7: Prioritizes specific nutrition goals
5430 End of Life Care
1.1.3: Understands the impact of personal values and beliefs on practice
Continuing Professional Education (CPE)
Becky Dorner & Associates is a Continuing Professional Education (CPE) Accredited Provider (NU004) with the Commission on Dietetic Registration (CDR).
CDR Credentialed Practitioners will receive 1.5 Continuing Professional Education units (CPEs) for completion of this activity. This activity is a CDR Level II activity.
Earn credit hours for your entire team!
Multiple participants can view the webinar from 1 location. Each webinar comes with 1 continuing education certificate for 1 participant. Additional certificates maybe purchased by simply selecting "Additional Certificates" when ordering and adding the desired number of certificate quantities in the shopping cart. For example, your team has 4 individuals who want certificates; your shopping cart would look like this:
Item Price Qty Total
Webinar with 1 Certificate $29.99 1 $29.99
Additional Certificates $12.50 3 $37.50
Instructions for Obtaining Continuing Professional Education (CPE)
Use this link to learn how to obtain the CPE Certificate, take the CPE test and complete the evaluation to recieve your certificate.
Questions about the Continuing Professional Education Program?
Please contact Becky Dorner & Associates, Inc. at info@beckydorner.com or 1-800-342-0285.
About Our Presenter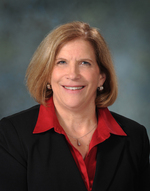 Liz Friedrich, MPH, RD, CSG, LDN is a Registered Dietitian and president of Friedrich Nutrition Consulting, which provides a variety of nutrition consulting services with a focus on gerontological nutrition. She has co-authored numerous articles in journals and magazines, including the Academy of Nutrition and Dietetics Position Paper titled Individualized Nutrition Approaches for Older Adults in Health Care Communities (2010) and Enteral Nutrition for Older Adults in Nursing Facilities (2014). Liz is an evidence analyst for the Academy of Nutrition and Dietetics' Evidence Analysis Library and serves as an experts witness in cases against long-term care facilities and registered dietitian nutritionists. In 2009 and again in 2014 Liz became Board Certified as a Specialist in Gerontological Nutrition. Liz has also served as a volunteer for the North Carolina Dietetic Association.
Liz discloses that she does work with Becky Dorner & Associates, Inc. (BDA), was contributing editor on the End of Life Nutrition and Hydration book by BDA, and is on the speaker's bureau for Nutriticia.
---