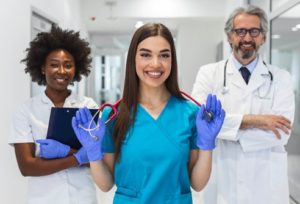 Questions about Exocrine Pancreatic Insufficiency? Join Meghana Sathe, MD as she explores the pathophysiology of EPI and the normal function of the pancreas.
Earn 1.0 CPE and it's FREE! 
Improve knowledge of the pathophysiology, diagnosis, and management of exocrine pancreatic insufficiency by understanding the normal function of the pancreas. This CPE will offer you the opportunity to better understand the role and impact that PERTs and an in-line digestive cartridge play in the management and treatment of EPI.
This complimentary webinar is brought to you with the generous support of Alcresta Therapeutics, Inc.
By participating in this program and completing the certificate, you agree to allow your contact information to be shared with Alcresta Therapeutics, Inc.
To receive your certificate, please sign into your BDA account.
Click on the "Add Test to Your Account" button below this message. This will automatically add the test to your account.
Go to "Member Area" and in your account, click on the "Tests/Certificate" tab.
Scroll down to "Send or Use Additional Tests/Certificates". Find the corresponding program and click on "Use".
Scroll up to "Tests/Certificates" and click "Start" to obtain your certificate.
Login to My Member Account