Things are really buzzing here at BDA! We have released numerous new CPE self-study courses including the very popular Alzheimer's Prevention Food Guide! Our new 2017 Policy & Procedure Manual has been a big hit, and we are pleased to announce the release of the CPE self-study course to go with it. Many of you attended our webinars on the new CMS guidelines for Phase II implementation, but if you missed the webinars or you want to listen again, you can access the recordings. There is more information on all of these programs and more in this newsletter and on our website.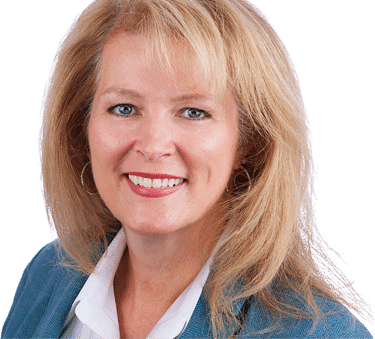 Thank you for your wonderful support! Please keep sending us your comments and suggestions – we are always open for new ideas and improvements. Contact us any time at info@beckydorner.com.
Becky
In the News
For the most current news, follow us on Social Media – just click the icons at the bottom of this newsletter page.
CMS Published the Final Rule on Inpatient Prospective Payment Systems, with a highlight on Malnutrition Measures
The final rule for acute care hospitals Inpatient Prospective Payment Systems was published. The Academy's four Malnutrition eCQM's are in consideration as future policies are developed.
Learn more about the eCQM's
CDC Releases the National Diabetes Statistics Report 2017
Centers for Disease Control and Prevention (CDC) released the National Diabetes Statistics Report providing the most recent scientific data. Key findings in the report provide a vital perspective on the current status of diabetes and can help focus prevention and control efforts.
More information at the CDC website
CMS Launches Hospice Compare Website
Find hospices that serve your area and compare them based on the quality of care they provide. CMS ratings are based on National Quality Forum endorsed measures on hospice and palliative care and focus on patient engagement.
Healthy Aging
Nutrition in the Elderly: A Recommendation for More Evenly Distributed Protein?
Research published in the American Journal of Clinical Nutrition indicates that more evenly distributed protein intake among senior adults is associated with higher muscle strength.
First US 'Dementia Village' Recreates a Happier Time
Studies have shown that reminiscence therapy can help dementia patients calm anxiety, soothe aggressive behavior, prevent wandering and improve quality of life. An immersive experience or enclosed 'Dementia Village' embraces the concept of reminiscence therapy.
Cocoa and Chocolate are Not Just Treats – They are Good for Your Cognition
According to a recent study published in Frontiers in Nutrition, Italian researchers have determined that regular intake of cocoa and chocolate may provide beneficial effects on cognitive functioning over time.
Other News
Study: Implementing a Nutrition Care Program Saved Hospitals Nearly $4.9M
According to research published in American Health & Drug Benefits, Advocate Health Care saved close to $4.9 million dollars by implementing a nutrition care program at four Chicago hospitals. Results included reduction in readmission rates and inpatient stays.
Investing in Food as Medicine: Food Pharmacies Debut from Coast to Coast
A new approach to healthy eating is being pioneered as food pharmacies across the nation are popping up.
CMS Focuses on New Pay Model for Alzheimer's and Other Behavioral Care 
A potential payment delivery model was announced by The Centers for Medicare & Medicaid Services (CMS) that would enhance care and access for individuals with conditions such as Alzheimer's disease and other dementias. This will be considered with discussions and public input in September.
Tips for Nutrition Care Professionals
Want to Prevent Alzheimer's? Two Idahoans Share a Nutritious Strategy
Hot off the Press! Learn more about the Alzheimer's Prevention Food Guide
New! Tips and Resources
Check out our FREE Always Available Menu for suggestions!
"Life starts all over again when it gets crisp in the fall" F. Scott Fitzgerald
Get started all over again with new Fall Menus! Try our eMenus with a 10% discount for new subscriptions. Our professional chef Caryn Heller, RDN, LD, will help you choose the best menu system for your needs and help you get started. Contact Caryn today!
New CMS Rules Require Policy Changes with a Focus on Personal Food Storage
Here is a sample of a policy and procedure you can adapt for your facility.
Just for Fun!
Columbus Resident Celebrates 107th Birthday!
Kimbal Musk (Elon's Brother), is Running a Shipping Container Farm Compound in New York City 
Musk will speak at FNCE Member Showcase in October in Chicago.
Gnawing Questions: Is Sugar from Fruit the Same as Sugar from Candy?
Many individuals are confused about sugar in fruit and how it compares to sugar in candy. Lauri Wright, PhD, RDN, LD, spokeswoman for the Academy of Nutrition and Dietetics addresses this public concern.
 
Disclaimer: The e-zine contains a variety of news from evidence based sources, current news and mainstream media topics, current trends, and other information. All content in the Becky Dorner & Associates, Inc. e-zine represent the opinions of the authors, and not necessarily those of Becky Dorner & Associates, Inc. No endorsement of the author's views should be inferred without it being specifically identified as such. Becky Dorner & Associates, Inc. does not assume responsibility for opinions expressed by the authors or individuals featured in the e-zine.