We hope to see you at the Academy FNCE® in Chicago this month! If you plan to attend, please visit us Monday, October 23, 2017 (9:00 am to 3:00 pm) at the McCormick Place West Convention Center, Booth 1604 at Member Product Marketplace (in the Academy Pavilion in the Registration C area outside of Exhibit Hall F2). We will have many new books and CPE self-study courses for you to see, including the very popular Alzheimer's Prevention Food Guide, our new 2017 Policy & Procedure Manual with CPE self-study course, Nutrition for the Older Adult and more!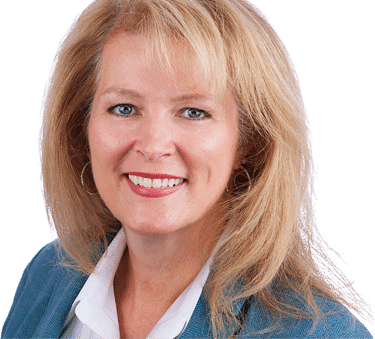 As always, we thank you for your support! Please keep your comments and suggestions coming – we are listening! Contact us any time at info@beckydorner.com.
Becky
In the News
For the most current news, follow us on Social Media – just click the icons at the bottom of this newsletter page.
Senate Passes the National Clinical Care Commission Bill
The Senate has passed the National Clinical Care Commission Act which would allow registered dietitian nutritionists the ability to participate in ensuring that federal programs provide the proper care for individuals with diabetes and related illnesses.
Nursing Home Disaster Plans Often Inadequate
With the recent hurricanes in Florida and Texas, disaster plans have been determined to be inadequate in many facilities.  New federal disaster planning rules must be in place by November of 2017.
FDA OKs First "Biosimilar' Drug to Fight Cancer
Approval of the first biosimilar drug to treat cancer was announced by the U.S. Food and Drug Administration (USDA) September 14th.
Healthy Aging
Taking a Stand on Staying Mobile after 80
New research shows that standing exercise programs are more effective for older adults in maintaining mobility than seated exercises.
Oklahoma City Nursing Facility Looks to Finger Foods to Combat Malnutrition 
An assisted living and nursing complex in Oklahoma City has created a "Thrive Dining" menu to accommodate those individuals that may require finger foods in order to combat malnutrition.
Alcohol Abuse is Rising Among Older Adults
A recent study by the National Institute on Alcohol Abuse and Alcoholism, published in JAMA Psychiatry, showed an increase in the use of alcohol in all age groups, with the individuals over 65 years increasing significantly.
Other News
Academy of Nutrition and Dietetics Celebrates Centennial at 2017 Food & Nutrition Conference & Expo (FNCE) in Chicago 
The Academy of Nutrition and Dietetics will be celebrating 100 years of improving the nation's health through, research, education and advocacy this October at FNCE.
If you plan to attend, please visit us on Monday at the Member Product Market Place, booth 1604.
US Obesity Rate Holding Steady, but Still High
Obesity rates in the United States are leveling off, but there are still concerns for the high levels.
Poor Diet is a Factor in One in Five Deaths, Global Disease Study Reveals
People are living longer but millions are eating the wrong foods for their health, according to a study based at the Institute of Health Metrics and Evaluation at the University of Washington.
Tips for Nutrition Care Professionals
Emergency/Disaster Planning
Be prepared for emergencies and natural disasters with our free 3-day emergency meal plan!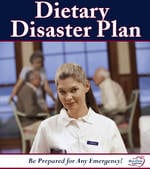 Coming soon! Newly revised Dietary and Disaster Plan Manual and CPE Self-study program with updated policies and procedures,emergency meal patterns and updated regulatory information. Watch for details in the coming months!
Additional emergency preparedness resources available at The Academy of Nutrition and Dietetics' website.
Making a Difference
Denver Man on a Mission to get SNF Residents Out in Nature – Via Golf Carts
A family member of a resident at Broomfield Skilled Nursing & Rehabilitation Center has brought a proposal to lawmakers requesting residents have access to a local park and walking trails via golf carts. If the proposal is approved, the residents would be permitted to visit the park weekly during the summer months.
Just for Fun!
Lessons on Aging Well, From a 105-Year-Old Cyclist
A study that appeared in The Journal of Applied Physiology discussed the aging process and how it was affected by exercise, diet, optimism and socialism. A 105 year old cyclist, Mr. Marchand, was part of this study.
More on the study here.
Rock Stars of Aging
Roselio Muniz, 101 years old shares the daily activities and choices he believes are responsible for a long life of vitality and passion.
 
Disclaimer: The e-zine contains a variety of news from evidence based sources, current news and mainstream media topics, current trends, and other information. All content in the Becky Dorner & Associates, Inc. e-zine represent the opinions of the authors, and not necessarily those of Becky Dorner & Associates, Inc. No endorsement of the author's views should be inferred without it being specifically identified as such. Becky Dorner & Associates, Inc. does not assume responsibility for opinions expressed by the authors or individuals featured in the e-zine.