It was delightful to see so many of you at the Academy FNCE® in Chicago last month! Thank you for stopping by our booth at Member Product Marketplace.
I am truly humbled by all the heartfelt congratulations on my Medallion Award – it was an honor to wear the metal in tribute to my many role models, mentors, colleagues, friends and family who are the reason for my successes over the years.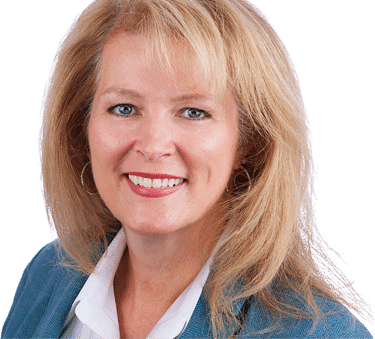 But I'm not done yet! There is much more for me to do! Our current focus is to expand our CPE course options, adding new courses every month. We are here to serve you, and we are always grateful for your comments and suggestions to info@beckydorner.com.
Wishing you all the best with family, food and fun for this Thanksgiving holiday!
Becky
In the News
For the most current news, follow us on Social Media – just click the icons at the bottom of this newsletter page.
Natural Disasters and the Academy Relief Fund
The news has been flooded with natural disasters including hurricanes, wildfires, and flooding that have affected many of our colleagues and friends. We are sending prayers of comfort to those affected by these tragedies. Please note that the Academy of Nutrition and Dietetics has a disaster relief fund to support members during times of disaster.
FDA Proposes to Extend Compliance Dates for Nutrition Facts Label Final Rules
The U.S. Food and Drug Administration is proposing to extend the compliance dates for the Nutrition Facts and Supplement Facts label final rule and serving size final rule.
The National Clinical Care Commission Act has Passed the House
The House has passed the National Clinical Care Commission Actwhich would allow registered dietitian nutritionists the ability to participate in ensuring that federal programs provide the proper care for individuals with diabetes and related illnesses.
Healthy Aging
Keeping Your Arteries Young
A new study published in Hypertension suggests that regardless of age, following a healthy lifestyle and controlling cardiovascular risk factors can affect vascular aging.
Dancing Can Reverse the Signs of Aging in the Brain
Physical exercise, including dancing has an anti-aging affect on the brain. However, a recent study shows that dancing corresponds with a noticeable difference in an individual's behavior.
Different Types of Meditation Change Different Areas of the Brain 
According to a recent study, 3 different types of meditation training, are linked to changes in corresponding brain regions.
Other News
FDA Approves New Continuous Glucose Monitor for Diabetes
The U.S. Food and Drug Administration have approved the first finger stick-free blood sugar monitoring system for adults with diabetes.
Medicare Spending on Wound Care: The First Comprehensive Study
The economic impact of chronic non-healing wounds in the Medicare population was analyzed in a recent study. The study revealed the need for quality measures and reimbursement models for wound care within the US Centers for Medicare & Medicaid Services (CMS) payment policies.
Flu Season is Right Around the Corner
With fall here and winter right around the corner, cold and flu season will bring the risk of flu illness. High risk populations, including those over 65 years of age are encouraged to get a flu shot.
Low Calcium May Raise Cardiac Arrest Risk by Twofold
Research conducted at Cedars-Sinai Heart Institute, published in the journal, Mayo Clinic Proceedings showed that lower serum calcium levels may increase the risk for sudden cardiac death.
Tips for Nutrition Care Professionals
Free Sample Thanksgiving Menu
Looking for menu ideas for your holiday festivities?  Check out our sample holiday menus!
It's National Diabetes Month!
Diabetes is one of the leading causes of disability and death in the U.S. The Department of Health and Human Services toolkit is full of resources focused on preventing diabetes and encouraging healthy changes.
More information about diabetes can be found at the National Institute of Diabetes and Digestive and Kidney Diseases (NIDDK).
It's National Alzheimer Disease Awareness Month!
The incidence of individuals with Alzheimer's disease is on the rise according to the Alzheimer's Foundation of America.
Enjoy free resources on Alzheimer's and Dementia from our End of Life Nutrition and Hydration book.
2017 World Wide Pressure Injury Prevention Day
World Wide Pressure Injury Prevention Day is November 16, 2017. The objective is to increase national awareness for pressure injury prevention and to educate the public on this topic. Visit the National Pressure Ulcer Advisory Panel website for media materials appropriate for all healthcare settings and organizations.
Technology Updates
The U.S. Food and Drug Administration have developed a Food Safety Plan Builder to assist facilities with the development of food safety plans that are specific to their facilities including training videos and user guides.
Just for Fun!
Why is Copenhagen one of the World's Happiest Cities?
What is the secret to happiness? It's related to 3 qualities: how much pleasure you have in your life, how much pride you have with your life, and living with a sense of purpose.
High School Students, Facility Reap Benefits of Vocational Program 
The HOPE program at a New York skilled nursing facility allows residents to interact with the younger generation through music and stories, benefiting both generations.
  
Disclaimer: The e-zine contains a variety of news from evidence based sources, current news and mainstream media topics, current trends, and other information. All content in the Becky Dorner & Associates, Inc. e-zine represent the opinions of the authors, and not necessarily those of Becky Dorner & Associates, Inc. No endorsement of the author's views should be inferred without it being specifically identified as such. Becky Dorner & Associates, Inc. does not assume responsibility for opinions expressed by the authors or individuals featured in the e-zine.