As I write this message, I am very saddened by the passing of my father-in-law. The perfect example of a loving husband of over 70 years, father of 3 (+3 spouses), grandfather to 7, and great grandfather to 4. I lost my dad when I was just 13, but I was blessed to have this man in my life from the time I was 17. He will be greatly missed. Thank you for the outpouring of love and prayers for our family. We truly appreciate your support.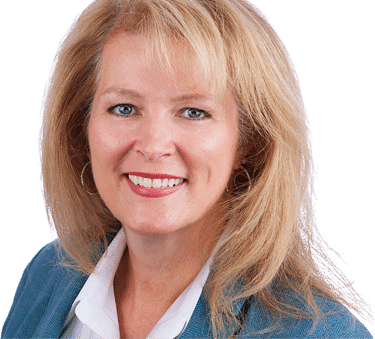 I hope you'll join us for this month's webinar on May 10 as we host Dr. Dean Elbe. Please enjoy this month's news, featured courses and resources! Have a lovely month!
Becky
In the News
For the most current news, follow us on Social Media – just click the icons at the bottom of this newsletter page.
Unusually High Percentage of E. Coli Victims Hospitalized
A massive E. Coli outbreak has been traced back to chopped romaine lettuce with a large percentage of those affected needing hospitalization. The CDC and FDA renew public warnings to avoid consuming romaine lettuce as the outbreak spreads.
CDC: New Report Shows Diabetes Prevalence in the US
A National Health Interview Survey (NHIS), using data from 2016 estimated the prevalence of diabetes in the US.
Healthy Aging
Calorie Restriction Trial in Humans Suggests Benefits for Age-Related Disease
A recent study published in Cell Metabolism found that cutting calories by 15% slowed the aging process and provided some protection to individuals from age-related diseases.
Veggies: A Healthy Recipe for Older Women's Hearts
An Australian study links the consumption of cruciferous vegetables to reducing the risk of heart attacks and strokes and reducing inflammation and oxidative stress.
Key Heart Risks Decline for Older Americans
Individuals were part of a 20 year study at the University of California that analyzed blood pressure, BMI, cholesterol, triglycerides, and blood sugar. The results determined that older adults have dramatically reduced their risk for heart attacks and strokes over this time period.
Other News
Detect Nutrient Deficiencies with NFPE
Utilizing the nutrition-focused physical exam (NFPE) to detect malnutrition in senior adults is essential to optimize the health and quality of life for the individual.
Mediterranean Diet is Linked to Higher Muscle Mass, Bone Density after Menopause
Better adherence to the Mediterranean diet was significantly associated with higher bone mineral density measured at the lumbar spine and with greater muscle mass.
Couple Celebrates 85 Years of Marriage
A couple who met in 1932 and eloped just days later are celebrating there 85th anniversary.
Tips for Nutrition Care Professionals
Celebrate Father's Day!
Access a free sample holiday menu for Father's Day!
May is National Stroke Awareness Month
Download the Guidelines for the Primary Prevention of Stroke: A Statement for Healthcare Professionals From the American Heart Association/American Stroke Association.
Disclaimer: The e-zine contains a variety of news from evidence based sources, current news and mainstream media topics, current trends, and other information. All content in the Becky Dorner & Associates, Inc. e-zine represent the opinions of the authors, and not necessarily those of Becky Dorner & Associates, Inc. No endorsement of the author's views should be inferred without it being specifically identified as such. Becky Dorner & Associates, Inc. does not assume responsibility for opinions expressed by the authors or individuals featured in the e-zine.