Happy National Nutrition Month and Happy RDN Day! This month we celebrate "Going Further with Food!" We have been working away on new courses for you – just in time for the CDR and ANFP deadlines for renewal. We hope you will enjoy this month's news, as well as our featured courses and resources! Please feel free to send comments and suggestions to info@beckydorner.com.
Becky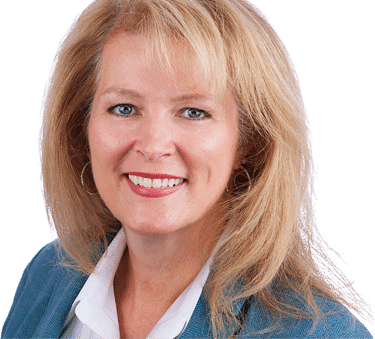 In the News
For the most current news, follow us on Social Media – just click the icons at the bottom of this newsletter page.
Celebrate Registered Dietitian Nutritionist Day!
Celebrate and honor nutrition professionals committed to improving the health and well being of their clients and communities on Registered Dietitian Nutritionist Day!
2018 Election Results Are In!
The nominating committee of the Academy of Nutrition and Dietetics has the outcome of the 2018 national election. Congratulations to our friends and colleagues! Thank you in advance for your service to the profession!
New National Institutes of Health (NIH) Detects Parkinson Disease in Early Stages
New tests for the early diagnosis of neurodegenerative diseases, including Parkinson's disease are available within two days of testing. The early detection is helpful in beginning appropriate therapies before further tissue damage is done.
Healthy Aging
2018 Physical Activity Guidelines Advisory Committee Submits Scientific Report
The report describes findings from the Committee's systematic review of the scientific evidence on physical activity, fitness, and health, and will help inform the next edition of the Physical Activity Guidelines for Americans.
Four Systematic Reviews on the Prevention of Dementia Published
The Annals of Internal Medicine published four evidence-based reviews examining current evidence for approaches to reduce cognitive decline, mild cognitive impairment, and Alzheimer-type dementia.
CMS Says Aging Boomers a Big Factor in Health Spending Forecast
The Centers for Medicare & Medicaid Services (CMS) released their 10 year outlook for national spending and enrollment and determined that a major factor in spending is the aging baby boomers.
Other News
Public Comment Period Open for 2020-2025 DGA
Public comment is open on topics and supporting scientific questions that will guide the development of the upcoming 2020-2025 edition of the Dietary Guidelines.
Eating Yogurt Linked to Lower CVD Risk in Individuals with High Blood Pressure
A new study published in the American Journal of Hypertension shows evidence that links higher yogurt intake with reduced risk of cardiovascular disease (CVD) in hypertensive adults.
Tips for Nutrition Care Professionals
Celebrate St. Patrick's Day!
Access a free sample holiday menu for St. Patrick's Day!
Learn more about our menu resources including 15 holiday menus!
Technology Updates
Digital Health Trends and Predictions for 2018 Part 2
Social and technology trends including remote patient monitoring, telemedicine, the FDA and digital therapeutics will drive the transformation of healthcare in 2018.
On the Go with Nutriguides Updated Mobile App
Over 400 nutrition recommendations available at your fingertips! Key features include evidence based guidance for nutrition care in the treatment of various diseases and conditions and the rating system that identifies the strength of supporting research. Available for Apple and Android platform.
Upcoming Webinars
Save the Dates!
April 12: The Who, Why, What & How of IDDSI with Karen Sheffler, MS, CCC-SLP, BCS-S – FREE Webinar with support from Hormel Health Labs
April 26: New Code of Ethics with Lisa Dierks, MFCS, RDN, LD
May 10: Food-Medication Interactions with Dean Elbe, RPh, PharmD, BCPP
Disclaimer: The e-zine contains a variety of news from evidence based sources, current news and mainstream media topics, current trends, and other information. All content in the Becky Dorner & Associates, Inc. e-zine represent the opinions of the authors, and not necessarily those of Becky Dorner & Associates, Inc. No endorsement of the author's views should be inferred without it being specifically identified as such. Becky Dorner & Associates, Inc. does not assume responsibility for opinions expressed by the authors or individuals featured in the e-zine.