Note from Becky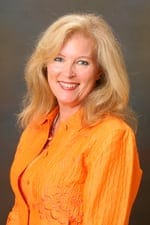 Happy National Nutrition Month – and Happy RDN Day to colleagues and friends! Even though every month is nutrition month for those of us that work in the field of nutrition, this month is extra special as the spotlight is focused on nutrition messages for better health. We are planning plenty of social media messages, so please follow us on Facebook, Linked In and Twitter.
Thank you for your enthusiastic response to our new book and self-study CPE program on End of Life Nutrition and Hydration. If you missed the webinar, it will be on the website within 2 weeks of the live program. Speaking of the website, we've been busy revising pages, links and adding new information – feel free to explore!
Please take advantage of our one day only RDN Day Sale on March 8.
Thanks for all you do to help people put their "best fork foward"!
Becky
In the News
For the most current news, follow us on Social Media – just click the icons at the bottom of this newsletter page.
It's National Nutrition Month! Put your best fork forward! Use the great resources on the Academy of Nutrition and Dietetics website, and help people choose healthy food selections using the free tools from USDA.
Visioning Report 2017: A Preferred Path Forward for the Nutrition and Dietetics Profession
Read and/or listen to information from the Academy on the 2017 Visioning Report from the Council on Future Practice.
Article
Podcast
Serving up New Rules for Food and Dining
With the new Centers for Medicare & Medicaid Services (CMS) regulations in place, person-centered care has become a major focus inLTC facilities nationwide.
Healthy Aging
Hunger in Older Adults: First of Its Kind Report Provides Guidance on Addressing Senior Hunger 
This report seeks to increase the understanding of a variety of food assistance programs serving senior adults. Challenges and opportunities for community based nutrition services are discussed.
Flu Vaccines Vital in Nursing, Assisted Living Settings
The annual influenza vaccine is recommended for older adults. Seniors are more than six times likely to die from the flu and its related complications than all other age groups combined.
Meditation, Music May Help Reverse Early Memory Loss in Older Adults
The practice of incorporating a music program into a daily routine may have multiple benefits for seniors with preclinical memory loss.  A study published in J Alzheimers Disease in January 2017 explored the use of music therapy.
Other News
How Can We Support Affordable, Nutritious Diets? 
The USDA Center for Nutrition Policy and Promotion (CNPP) has developed an infographic: Let's Talk Trash to inform American consumers about food loss and waste.
Updates to COPD Guidelines
Twenty-two experts in chronic obstructive pulmonary disease (COPD) reviewed published research and made recommendations to include in the (GOLD) Global Strategy for the Diagnosis, Management and Prevention of COPD report. The guidelines include recommendations for proper treatment and management of COPD.
Intergenerational Approaches
Integrating preschoolers with older adults counterbalances loneliness and boredom for seniors.
New! Tips and Resources
Celebrate St. Patrick's Day!
Access a free sample holiday menu for St. Patrick's Day!
Holiday Menus
Learn more about our other menu resources including 15 holiday menus!
Sample Restaurant Menu Template
Access a free sample restaurant menu template.
Technology Updates
Get on Track to a Healthier Lifestyle with Super Tracker!
Super Tracker is a personalized nutrition and physical activity plan available through the USDA (United States Department of Agriculture). Tips and support are also available to help make healthier choices and plan ahead.

eaTipster Provides Instant Nutrition Information!
eaTipster, created by the Dietitians of Canada, is a mobile app created to provide instant access to common food and nutrition questions and concerns and tips to fight chronic disease. Recommendations are grounded in nutrition science and current research. Available in English and French. Free at the Apple App Store.