Summer is here and it's time to re-energize your life and your career! Please join us on June 21 for this month's webinar Energy for Productivity and Peak Performance. Dr. Jo®, author of REBOOT, will help us optimize our energy management by shifting the way we eat, think, move, and sleep to boost energy, focus, and productivity.
If you prefer a more clinical topic, feel free to view our free webinar on the International Dysphagia Diet Standardisation Initiative, brought to you with support from Hormel Health Labs. More information is available in this newsletter.
Please let us know how we can be of support!
Becky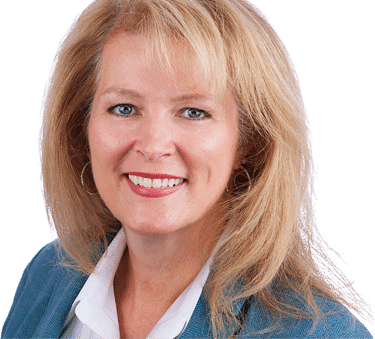 In the News
For the most current news, follow us on Social Media – just click the icons at the bottom of this newsletter page.
WHO Drafts New Health Guidelines on Saturated Fat
The World Health Organization (WHO) released a step by step guide (REPLACE) to eliminate trans-fats from the global food supply.
New Code of Ethics for the Nutrition and Dietetics Profession
A new Code of Ethics for the dietetics profession goes into effect June 1, 2018.
Medicare Advantage Plans Cleared to Go Beyond Medical Care
Centers for Medicare & Medicaid Services (CMS) will expand health benefits to include supplemental benefits such as home delivered meals, better food options and transportation to medical appointments.
Healthy Aging
Nut Consumption Linked to Lower AF Risk
Consuming nuts several times a week has played a role in reducing the risk for atrial fibrillation (AF) and heart failure, according to a Swedish research study.
Muscular Strength Tied to Brain Health
A new study has determined that maximum hand grip strength is strongly linked to brain health and visual memory and reaction time.
Exercise Regimen Can Maintain Cognition in Older Adults, Researchers Say
A review of clinical trials suggests that at least 52 hours of any exercise, over the course of six months, can best maintain cognitive performance in healthy older adults and those with mild impairment and dementia.
Other News
It's Alzheimer's and Brain Awareness Month!
Here are some resources on Alzheimer's disease and the Longest Day.
Alzheimer's Association
Medline Plus (U.S. National Library of Medicine)
One-Third of Americans are Dieting, Including 1 in 10 Who Fast…Consumers Also Hunger for Organic, "Natural", and Sustainable
An annual survey released by the International Food Information Council Foundation (IFIC) discusses current food trends including dieting, organic and natural food choices.
California Becomes the First State to Prescribe Food as Medicine
A pilot program in California, Food is Medicine, will deliver meals and home visits to individuals in hopes of keeping people out of the hospital and creating a cost savings for Medi-Cal.
Tips for Nutrition Care Professionals
Don't Let Your Summer Celebrations Turn into a Disaster with Food Safety Basics
Fight Bac and reduce your risk of foodborne illness with these core practices for food safety! Downloadable fliers include Grilling Essentials and Summer without Salmonella.
Alzheimer's and Dementia
Download the free article excerpted from our Diet and Nutrition Care Manual.
Access more articles in our Diet and Nutrition Care Manual.
Just For Fun
What does the newest member of the Royal Family eat? Everything we know about the Meghan Markle, the Duchess of Sussex's diet.
Disclaimer: The e-zine contains a variety of news from evidence based sources, current news and mainstream media topics, current trends, and other information. All content in the Becky Dorner & Associates, Inc. e-zine represent the opinions of the authors, and not necessarily those of Becky Dorner & Associates, Inc. No endorsement of the author's views should be inferred without it being specifically identified as such. Becky Dorner & Associates, Inc. does not assume responsibility for opinions expressed by the authors or individuals featured in the e-zine.