This month we are featuring information on emergency preparedness and disaster planning. We hope you enjoy our featured resources including articles, links and sample menus.
We've launched some exciting new self-study programs (look to the right), and we hope you will consider joining us for our next webinar in August. Please watch our e-zine ads for more information.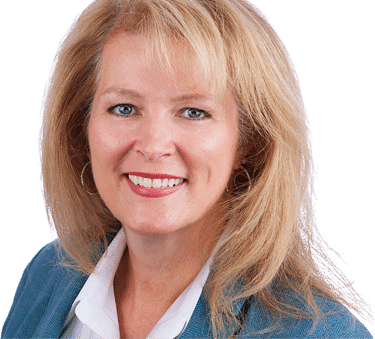 Our goal is to launch our new website within the next month, so watch for lots of exciting new things coming your way!
Enjoy your summer!
Becky
In the News
For the most current news, follow us on Social Media – just click the icons at the bottom of this newsletter page.
FDA to Recognize 8 New Carbohydrates as Dietary Fiber
On June 14, 2018, the Food and Drug Administration recognized eight new carbohydrates as dietary fiber, which is found to have positive effects on human health.
Also see Guidance for Industry
Healthy Aging
AHA Advisory Recommends Fish Rather than Fish Oil for CV Health
The American Heart Association is advising adults to consume fish twice a week to help improve cardiovascular health and reduce the risk for certain heart-related health issues.
MIND Diet for Better Brain Aging
A new MIND diet trial will help provide aging adults with more specific guidelines on the right diet for healthy cognitive functioning.
Having a Higher Purpose Lowers Risk of Physical Decline
Having a sense of purpose in life is often associated with better cognitive health and overall happiness in older adults, but a recent study tests whether the benefits of purpose extend to physical fitness as well.
Study of 'SuperAgers' Offers Genetic Clues to Performance
A recent study by the Translational Genomics Research Institute (TGen) suggests that good genetics are the key to becoming an older adult with excellent cognitive health, and that a certain gene might be associated with SuperAgers.
Tips for Nutrition Care Professionals
Free 3-Day Emergency Meal Plan
When an emergency strikes and the power goes out, food service providers for facilities like hospitals and nursing homes must think critically about how best to use the food that's available.
We've crafted a detailed emergency meal plan full of helpful tips, instructions and sample meal plans to help you effectively and safely continue food services in the event of an emergency.
Hurricane Preparedness
The CDC weighs in with helpful tips and resources for preparing for a hurricane, stocking up on emergency supplies, making a plan for evacuation, protecting older adults and more.
The Atlantic hurricane season is June 1 through November 30, so researching and planning is critical to be prepared before the peak of the season in August. This article links out to other helpful articles and resources from the CDC on hurricane preparedness.
Helpful Resources
Communicating Nutrition Research
In our society, so many diets and health fads are trending, often because of poor translation of or bias in nutrition studies.
This is why it's so important for dietitians to be able to accurately translate complicated studies to the general public, as well as to detect bias or misconduct in research.
Disclaimer: The e-zine contains a variety of news from evidence based sources, current news and mainstream media topics, current trends, and other information. All content in the Becky Dorner & Associates, Inc. e-zine represent the opinions of the authors, and not necessarily those of Becky Dorner & Associates, Inc. No endorsement of the author's views should be inferred without it being specifically identified as such. Becky Dorner & Associates, Inc. does not assume responsibility for opinions expressed by the authors or individuals featured in the e-zine.