I have been overwhelmed by your lovely comments and notes congratulating me on my Academy of Nutrition and Dietetics Medallion Award!
The praise really goes to the countless people who have supported and encouraged me my whole career: my family, friends, staff, colleagues, mentors, coaches and customers. It's because of your support that I am receiving this honor.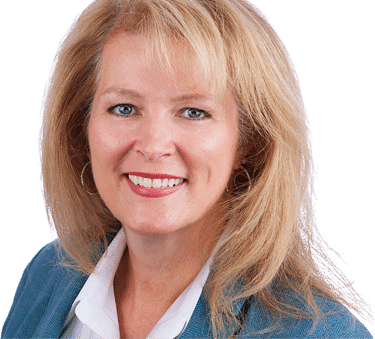 Thank you from the bottom of my heart for your years of support and encouragement!
Becky
In the News
For the most current news, follow us on Social Media – just click the icons at the bottom of this newsletter page.
Big news! CMS Releases New Survey Interpretive Guidance!
Details can be found at the CMS website. We are planning webinars to share information with you! Watch our e-zine for details coming soon!
CMS Proposes Inclusion of Malnutrition Focused Clinical Quality Measures
Four quality measures are proposed by Centers for Medicare & Medicaid Services (CMS) including a malnutrition screening, completion of a nutrition assessment, documentation of a malnutrition diagnosis, and a nutrition care plan. View the Academy's comments. Find further information here.
2017 National Honors and Awards Recipients 
17 individuals have been recognized for outstanding service and contributions to the nutrition and dietetics profession and will receive top Academy of Nutrition and Dietetics honors and awards. Becky Dorner has been selected as a recipient of the prestigious Medallion Award.
Healthy Aging
AHA Sets the Record Straight on Coconut Oil
Replacing saturated fats with polyunsaturated fats and monounsaturated fats can reduce cardiovascular disease risk as much as statins, according to a new American Heart Association advisory.
Empowering Residents to Educate
Collaboration between a university and a Life Plan Community created a unique opportunity for students to build on the life experience of older adults. Residents work with undergraduates by sharing stories related to emotional and intellectual aspects of aging to confront stereotypes of aging.
Why Your Decades After 60 May be Your Best
"Superagers" or those that consider themselves lifelong learners are the happiest and remain the most vital and cognitively resilient through old age.
1 in 4 Nursing Home Residents Has Antibiotic-Resistant Bacteria
Studies find that facilities need more infection prevention education and policies in place to combat the antibiotic-resistant bacteria present in some nursing homes.
Other News
Patient-centered Dietetic Care of Older Malnourished Patients
According to a research article in the Official Journal of the British Dietetic Association, a patient centered approach is encouraged in dietetics and is considered a priority to improve outcomes of older malnourished patients.
Support Integration Across Professional Roles
Combating malnutrition among seniors takes a collaborative effort! Learn how various professionals can each play a valuable role.
Dietitian Makes Pureed Food More Appetizing with Molded Foods 
Zane Hopper, a dietitian in a Gold Coast hospital has eliminated traditional pureed food and replaced it with appetizing, molded foods.
Just For Fun!
If You're Not in the Obit, Eat Breakfast!
Beat the Heat with Healthy Grilling!
Enjoy the summer grilling season with these food safety tips.
Tips for Nutrition Care Professionals
Top 10 Ways to Make Sanitation Fun!
Think outside the box with these tips for making sanitation fun! From ANFP.
Sanitation Solutions Inservice
This downloadable inservice includes all you need to incorporate a good sanitation program in your facility or make improvements to your current program.
New! Tips and Resources
Malnutrition and Sarcopenia
Free resources with evidence based nutrition education on malnutrition and sarcopenia.
Nutrition Focused Physical Assessment
Access free information on nutrition focused physical assessment.
Technology Updates
Global Food and Nutrition Resource Hub
Explore this new website developed through an educational grant from the Academy of Nutrition and Dietetics Foundation. Find the resources you need to help combat malnutrition and provide valuable nutrition education worldwide.
ANDHII Supports Patient Care
Academy of Nutrition and Dietetics Health Informatics Infrastructure (ANDHII) includes nationwide initiatives such as malnutrition diagnosis and evidence based practice guideline implementation.

Disclaimer: The e-zine contains a variety of news from evidence based sources, current news and mainstream media topics, current trends, and other information. All content in the Becky Dorner & Associates, Inc. e-zine represent the opinions of the authors, and not necessarily those of Becky Dorner & Associates, Inc. No endorsement of the author's views should be inferred without it being specifically identified as such. Becky Dorner & Associates, Inc. does not assume responsibility for opinions expressed by the authors or individuals featured in the e-zine.