January marks the 35th anniversary of the launch of my consulting practice, Nutrition Consulting Services, Inc. (serving Ohio and surrounding areas since 1983). Becky Dorner & Associates, Inc. (BDA) was created to meet the needs our consulting clients had for continuing education, nutrition resources and creative solutions. As we developed CPE programs and nutrition resources, we quickly realized that other health practitioners could benefit from our resources. This segment of our business grew over time and we incorporated BDA as a separate company in 2005.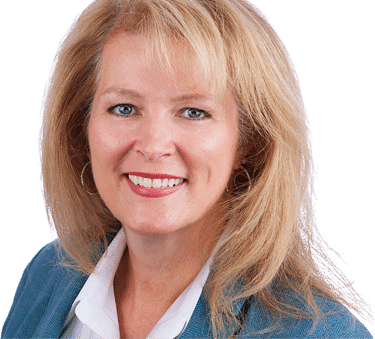 In the News
For the most current news, follow us on Social Media – just click the icons at the bottom of this newsletter page.
Top 10 Healthy New Year's Resolutions for Older Adults
The American Geriatrics Society has determined the top 10 New Year's Resolutions for Older Adults.
Four Research Updates on Stroke, Parkinson's Disease
New neurological studies related to the development and management of stroke and Parkinson Disease were just released.
U.S. News Reveals Best Diets Rankings for 2018
The Mediterranean Diet and the DASH diet tie for the number 1 spot of the best diet overall in the annual assessment of the year's best diets, as reported by U.S. News and World Report.
Healthy Aging
Flu Prevention and Treatment Tips
Printer friendly prevention and treatment tips from the American Geriatrics Society's Health in Aging Foundation.
Start the New Year Off Right by Eating Healthy!
The Academy of Nutrition and Dietetics recommends building a healthy plate with half of your plate fruits and vegetables. Try these 20 ways to enjoy more fruits and vegetables.
3D Video Games May Help Ward off Cognitive Impairment in Seniors
A new study conducted at the Universite de Montreal, showed an increase in gray matter of those that played 3D logic and puzzle games.  The research conducted can help contribute to future research in Alzheimer's and dementia.
Access the study here.
Dentures Put Wearers at Risk of Malnutrition
Individuals that wear dentures are at greater risk for malnutrition due to avoiding healthy foods that may be difficult to chew, according to a recent study at King's College London.
Other News
Academy of Nutrition and Dietetics Candidates Selected for 2018
The election will occur February 1 through February 15, 2018.
Five Ways Seniors Will Shake up Foodservice in Senior Living Communities
A recent study, Senior Food and Lifestyles Study, conducted by Culinary Visions Panel, discussed the dining expectation of "new" seniors, how fresh foods are craved and how it will impact menus at senior living communities and what "new" seniors want when it comes to dining styles and snacking options.
More information on the study.
Helpful, Healthy Advice: Medical Experts Assist Grocery Shoppers
Medical groups are collaborating with local grocery stores in an effort to tackle obesity, cardiovascular disease and other health-related issues by assisting shoppers to make healthier food choices and to monitor their health.
Celebrate Pride in Foodservice Week February 5-9, 2018
Applaud nutrition and foodservice professionals for their hard work and dedication during Celebrate Pride in Foodservice Week.
Heartwarming Story
A Heart to Serve: Feeding People Who are Homeless Gives Residents and Patients a Renewed Sense of Purpose
Residents and patients at Rockport Healthcare Services,  some with dementia, Parkinson's disease, strokes, and other physical and cognitive challenges prepare meals to feed the homeless all year long while enhancing their purpose in life.
A short video on the Heart to Serve organization.
Tips for Nutrition Care Professionals
Healthy Menu Planning Tips
Questions about how to plan a healthy menu that meets nutrition and regulatory guidelines? This guide will help!
Technology Updates
The Department of Veterans Affairs (VA) recently released the VA Pressure Injury/Ulcer App (VA PUR). The app is the only VA app currently available and will provide resources to veterans and their caregivers on how to prevent and care for existing pressure ulcers/injuries. For Apple and Android platforms.
Press Release available at the National Pressure Ulcer Advisory Panel
Disclaimer: The e-zine contains a variety of news from evidence based sources, current news and mainstream media topics, current trends, and other information. All content in the Becky Dorner & Associates, Inc. e-zine represent the opinions of the authors, and not necessarily those of Becky Dorner & Associates, Inc. No endorsement of the author's views should be inferred without it being specifically identified as such. Becky Dorner & Associates, Inc. does not assume responsibility for opinions expressed by the authors or individuals featured in the e-zine.