As we celebrate our 35th anniversary this year, we are developing a new website to support our customers with even more continuing education, nutrition resources and creative solutions. We are making changes for our future, including the new tag line above to describe our company. As always we welcome your feedback – especially when it comes to how we can better serve you. Suggestions for course topics, speakers, and authors are always appreciated. Please feel free to send comments and suggestions to info@beckydorner.com.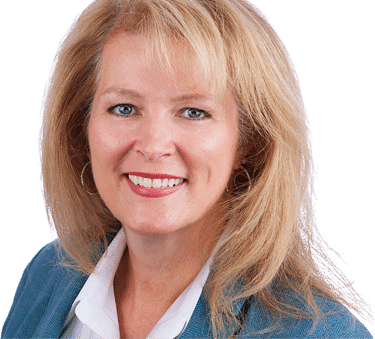 Enjoy this month's news, as well as our featured courses and resources! Happy, healthy heart month!
Becky
In the News
For the most current news, follow us on Social Media – just click the icons at the bottom of this newsletter page.
February is Heart Month
From My Heart to Yours: Heart disease remains the number one killer in the U.S. Please consider renewing your commitment to heart healthy habits for heart month and beyond.
Go Further with Food! March is National Nutrition Month
Celebrate healthy eating during National Nutrition Month. The Academy of Nutrition and Dietetics provides free resources including printable tip sheets, handouts, and videos to promote eating right.
Alzheimer's Association Issues New Recommendations for Dementia Care in Nursing Homes
The Alzheimer's Association 2018 Dementia Care Practice Recommendations outline recommendations for quality care practices based on a comprehensive review of current evidence, best practice and expert opinion. The recommendations define quality care focusing on person-centered care across all care settings and throughout the disease process.
Food Additive to Blame for C. Difficile Epidemic
New research at Baylor College of Medicine has focused on the correlation of the simple sugar trehalose and the rise in C. difficile.
Access the research article here.
Healthy Aging
Living a Heart Healthy Senior Life
It's HEART month! The American Heart Association has resources to help seniors live longer, healthier lives.
Exercise May Reduce Disability Even in Sedentary Older Adults
A new study focusing on individuals from ages 70 to 89 shows that those that participated in regular structured physical activity were less likely to lose their ability to perform simple tasks such as rising from a chair.
Adherence to Mediterranean Diet Linked to Reduced Frailty
A review published in the Journal of the American Geriatrics Society found that greater adherence to a Mediterranean diet was correlated with a significantly reduced risk of incident frailty.
Other News
Heart Disease and Stroke Deaths Decline Slightly, New Statistics Find
A new report released from the Centers for Disease Control and Prevention shows the deaths from heart disease and stroke have declined slightly but still remain among the leading causes of death.
Changing the Face of Kidney Patient Care
It's National Kidney Month and the National Kidney Foundation is celebrating 20 years of developing the first comprehensive clinical practice guidelines for kidney disease. New Clinical Practice Guideline for Nutrition in CKD coming in 2018!
Tips for Nutrition Care Professionals
Heart Healthy Eating Pattern
For a heart healthy eating pattern, check out a sample diet guideline for the Mediterranean-style diet which is known to decrease cardiovascular events.
Revised 2017 Scope of Practice
The Academy of Nutrition and Dietetics' revised scope of practice for RDNs and NDTRs is now available.
Technology Updates
Digital Health Trends and Predictions for 2018
Social and technology trends will drive the transformation of healthcare in 2018.
Disclaimer: The e-zine contains a variety of news from evidence based sources, current news and mainstream media topics, current trends, and other information. All content in the Becky Dorner & Associates, Inc. e-zine represent the opinions of the authors, and not necessarily those of Becky Dorner & Associates, Inc. No endorsement of the author's views should be inferred without it being specifically identified as such. Becky Dorner & Associates, Inc. does not assume responsibility for opinions expressed by the authors or individuals featured in the e-zine.
Experts to Speak at Your Next Meeting
Our Speaker's Bureau provides national experts for your next live conference or webinar. Please contact becky@beckydorner.com for more information.