Note from Becky
This month's e-zine features some special articles in honor of heart month including our most recent blog, Restrict or Liberalize? Therapeutic Diets for Older Adults with Cardiovascular Disease. Be sure to sign up for this month's special webinar, "End of Life Nutrition and Hydration" with Liz Friedrich, MPH, RD, CSG, LDN. We've been working hard to finish our new book on the same subject to go with this webinar. The book includes evidence based guidance, best practice guidelines and practical information to help guide you through difficult decisions and discussions.
Please enjoy reading all the news, and have a lovely month.
Becky
In the News
For the most current news, follow us on Social Media – just click the icons at the bottom of this newsletter page.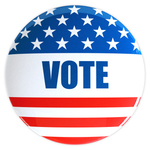 Academy National Elections End Feb. 22!
Academy members, learn about the qualified candidates in the national election by viewing their videos and reading their bios. Then exercise your right to choose strong future leaders.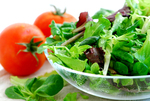 Put Your Best Fork Forward!
Celebrate healthy eating during National Nutrition Month in March!  The Academy has provided free resources including printable tip sheets, handouts, and videos to promote eating right.
National Clinical Care Commission Act Passes House
The National Clinical Care Commission Act unanimously passes the House in January. The bill now moves to the Senate and will allow federal programs to continue that can provide efficient and effective care for people with diabetes and related diseases.
Healthy Aging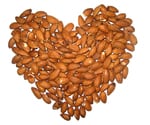 Living a Heart Healthy Senior Life 
It's HEART month! The American Heart Association provides resources to help seniors live longer, healthier lives.
Nutrition Across the Lifespan for Healthy Aging
The National Academies of Sciences, Engineering, and Medicine's Food Forum examined trends and patterns in aging and factors related to healthy aging with a focus on nutrition.
Hypertension Guidelines Developed for Older Adults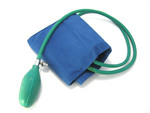 The American College of Physicians and the American Academy of Family Physicians have just published an evidence-based clinical practice guideline on the appropriate blood pressure target for seniors.
Other News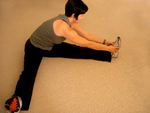 Moderate-Low Exercise Enough to Improve Heart/Overall Health in Older Adults
A recent study from the Journal of the American Geriatrics Society found that leisure activities reduced the total cardiovascular disease mortality incidence in older adults.
Cardiac Emergency and Saving a Life
Tips on how to help save a life if someone is having a heart attack.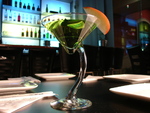 Happy Hour Extends into Golden Years
Senior living facilities are highlighting the social benefits of sharing a drink with a friend.
Tips for Nutrition Care Professionals
Restrict or Liberalize? Therapeutic Diets for Older Adults with Cardiovascular Disease
Learn about nutrition care for cardiovascular disease in older adults.
For more details on this topic, refer to our 2016 Diet and Nutrition Care Manual.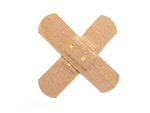 Examining the Role of Nutritional Assessment and Chronic Wounds
Liz Friedrich, MS, RDN, LDN joins the Wound Clinic podcast to discuss the role of food as medicine to assist in healing chronic wounds.
Updates to NPUAP Pressure Injury Staging System
Terminology of the staging system for pressure injuries has been updated to avoid confusion between intact and ulcerated skin by medical professionals.
New! Free Tips and Resources
We make your job easier! Access free tips and resources to assist you in everyday practice including resources for medical nutrition therapy, food service, dining, food safety, and more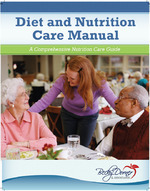 Sample Healthy Meal Plan
Access a free sample daily meal plan for a well-balanced diet and other resources! Learn more about healthy eating pattern guidelines and therapeutic diet guidelines in our Diet and Nutrition Care Manual.
Technology Updates
IDDSI: Standardizing Dysphagia Diet Terminology to Improve Safety

The International Dysphagia Diet Standardization Initiative (IDDSI) is now mobile! Access to the IDDSI framework for the dysphagia diet, descriptors, food texture and drink thickness tests. Available for the Apple and Android platforms.