Thank you to our customers, friends and colleagues for a fabulous 2017! Your support allows us to pursue our strengths and provide you with the CPE courses and resources you want most.
We know that you put your trust in us, and as always we are grateful! Please contact us any time we can be of support. We are here to serve you.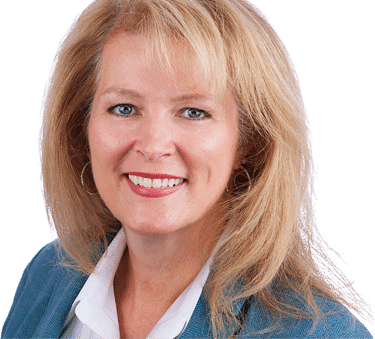 Wishing you a holiday season full of joy, and a happy, healthy 2018!
Becky
In the News
For the most current news, follow us on Social Media – just click the icons at the bottom of this newsletter page.

CVS To Buy Health Insurer Aetna For $69 Billion

High Blood Pressure Redefined for First Time in 14 Years
Hypertension is redefined as readings of 130/80 and higher to start interventions early and reduce complications. Original article.
2017 Global Nutrition Report Available
"Ending malnutrition in all its forms will catalyse improved outcomes across the Sustainable Development Goals (SDGs). The challenge is huge, but it is dwarfed by the opportunity."
Access the 2017 Global Nutrition Report here.
CMS Delay of Phase II Implementation in Nursing Homes
CMS will delay implementation of some of the Phase II guidelines, however only some FTags are delayed, and the new survey process will be implemented as planned.
Healthy Aging
Gobbling Your Food May Harm Your Waistline and Heart
People who eat slowly are less likely to become obese or develop metabolic syndrome, a cluster of heart disease, diabetes and stroke risk factors, according to preliminary research.
Nut Consumption and Risk of Cardiovascular Disease (CVD)
A recent study published in the Journal of the American College of Cardiology suggests the consumption of peanuts and tree nuts (2 or more times/week) and walnuts (1 or more times/week) was associated with a 13% to 19% lower risk of total CVD and 15% to 23% lower risk of coronary heart disease.
Protein at Every Meal May Help Preserve Muscle Strength as You Age
Consuming protein at breakfast, lunch and dinner may help maintain your muscle strength as you age according to a study in The American Journal of Clinical Nutrition.
Other News
News from the Academy of Nutrition and Dietetics
The Academy has announced the Academy's 2018 slate of candidates for the national leadership ballot.
Revised 2017 Scope of Practice for the Registered Dietitian Nutritionist
Want to Avoid Salt?  Turn up the Spice
A study recently conducted showed evidence that an increase in the enjoyment of spicy foods reduced the individual salt preference, daily salt intake and blood pressure. More information here
Not a Fan of Hospital Food? Hospitals are Working to Change That by Growing Their Own Produce
A 7,000 square foot garden atop a roof at Boston Medical Center has changed the way people think about hospital food. Increased sustainability and healthier eating options are reasons the facility is converting to harvesting their own produce.
Tips for Nutrition Care Professionals
Should Older Adults Ditch the Diet for the Holiday Season? 
Holidays can be a challenging time for older adults while trying to balance their specific diet plan and also enjoying festive foods without guilt and negative outcomes.
Make holiday meals special with our healthy holiday eating tips!
Food Safety Tips for your Holiday Turkey
Centers for Disease Control and Prevention (CDC) has food safety tips that will help you to avoid a foodborne illness outbreak this holiday season.

Sample Holiday Menus
Looking for menu ideas for your holiday festivities? Check out our sample holiday menus and enjoy the festivities!
Just for Fun!
Anthony Bourdain's New Film Explores Problem of Food Waste
Wasted, the Story of Food Waste, a new documentary film on the big screen discusses one of the greatest problems of the 21st century- the criminality of food waste and how it's directly contributing to climate change.
2018 Food Trend Predictions
From plant-based dining to natural colored food, take a look at the food trends set to take over 2018.
Upcoming Webinars for 2018
January 18: Making Nutrition Quality Measures Matter, Mary Litchford PhD, RDN, LDN
*February 15: American Diabetes Association Guidelines, Kathy Warwick, RDN, CDE

*April 26: New Academy Code of Ethics, Lisa Dierks, MFCS, RDN, LD
*In collaboration with Today's Dietitian
Watch our email newsletter for more information or visit this page.
 
Disclaimer: The e-zine contains a variety of news from evidence based sources, current news and mainstream media topics, current trends, and other information. All content in the Becky Dorner & Associates, Inc. e-zine represent the opinions of the authors, and not necessarily those of Becky Dorner & Associates, Inc. No endorsement of the author's views should be inferred without it being specifically identified as such. Becky Dorner & Associates, Inc. does not assume responsibility for opinions expressed by the authors or individuals featured in the e-zine.