The last few weeks have been a whirlwind of activity due to the release of the new CMS guidelines for Phase II implementation.
I'd like to thank Brenda Richardson and my staff for all the support in helping to get this information to our customers in a timely manner.
If you missed either of the two webinars we provided, you can access the recordings on our website.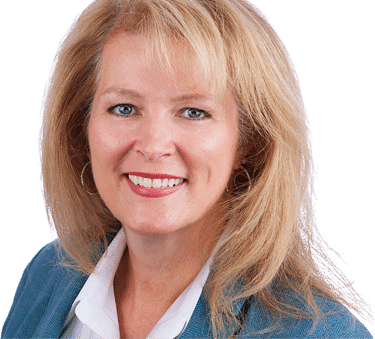 In addition, we have had a fantastic response to the release of our 2017 Policy & Procedure Manual which was revised for the Phase I guidelines (and we plan to update for Phase II soon). We are also proud to announce the release of our new CPE self-study program, The Alzheimer's Prevention Food Guide. As always we appreciate your support and your suggestions. Please feel free to contact us any time.
Becky
In the News
For the most current news, follow us on Social Media – just click the icons at the bottom of this newsletter page.
CMS Releases New Survey Interpretive Guidance
New Survey Interpretive Guidance is released by Centers for Medicare and Medicaid Services (CMS).
For more information see Transmittal 169 – Advanced.
Learn more with our recorded webinars.
40th Annual CDC Report, Health of the Nation
The Health of the Nation report, published by the U.S. Centers for Disease Control (CDC) discusses trends in data for the past 40 years including an increase in life expectancy and a drop in infant mortality.
The complete report is available here.
New Guidelines Released for Preventing and Treating Osteoporosis
Two medical groups have released recommendations for individuals that are at higher risk for osteoporosis or for those that are currently managing it.
Healthy Aging
Lifestyle Factors Predict Independent Aging in Older Men
According to a longitudinal study published in the Journal of the American Geriatrics Society, lifestyle factors such as never smoking, maintaining a healthy diet and not being obese at 71 were associated with survival and independent aging in older men.
Exercise Classes Work for Older Adults in Surprising Ways
Senior exercise classes benefit the body physically but also psychosocially as well according to a recent study.
'Feeling Full' Hormone Increase in Seniors May Explain 'Anorexia of Aging'
A recent study, published in the journal Appetite, indentifies an increased production of the hormone PYY as a possible explanation of the loss of appetite in seniors.
Other News
Diet Causing 300,000+ Annual CVD and Diabetes Deaths
According to a new study featured in JAMA, there are 10 dietary factors that are the largest contributor to cardiovascular (CVD) and diabetes deaths.
Even Modest Changes to Diet Could Reduce Risk of Death, Study Finds
New research at the Harvard T.H. Chan School of Public Health emphasizes moderation in eating habits is necessary to influence mortality risk due to obesity.
Study Confirms Room Service Improves Nutritional Intake by 17%
The Journal of the Academy of Nutrition and Dietetics published a recent study indicating that room service boosts patient satisfaction scores and intake while reducing plate waste and meal costs.
Making a Difference!
Brenda Richardson has always had a passion for making a difference in the lives of the aging by making positive changes. Learn more about Brenda Richardson and her impact on seniors in our Making a Difference spotlight. Learn more about our NEWEST recorded webinars on CMS Regulations, MDS, Survey Process and Surveyor Interpretive Guidance with Brenda Richardson.
Hospital Food: It's What's for Dinner
A registered dietitian at a local hospital in Florida launched a partnership with Second Harvest Food Bank to help feed individuals at soup kitchens, homeless shelters, respites and charities in Central Florida.
Tips for Nutrition Care Professionals
New Evidence Analysis Library Guidelines on Heart Failure
New evidence based summary of medical nutrition therapy for adults with heart failure is now available in the Academy of Nutrition and Dietetics Evidence Analysis Library.
New! Tips and Resources
Alzheimer's and Dementia
Access free information on Alzheimer's and Dementia and other medical nutrition therapy topics.
Technology Updates
Medical Students are Using Augmented Reality to Study Patients in 3D
The Cleveland Clinic and Microsoft have worked together to develop a new way for students to learn about patient care, diseases and treatment utilizing 3D technology.

Disclaimer: The e-zine contains a variety of news from evidence based sources, current news and mainstream media topics, current trends, and other information. All content in the Becky Dorner & Associates, Inc. e-zine represent the opinions of the authors, and not necessarily those of Becky Dorner & Associates, Inc. No endorsement of the author's views should be inferred without it being specifically identified as such. Becky Dorner & Associates, Inc. does not assume responsibility for opinions expressed by the authors or individuals featured in the e-zine.