Thank you for the overwhelmingly positive response to our free webinar on the International Dysphagia Diet Standardisation Inititative (IDDSI). Our capacity for the live program is 1000, so the first 1000 who log into the live program will participate on April 12. If you were closed out of the live program or the registration, we will have the recording available as soon as possible after the live webinar, and we will send out an email announcement as soon it is available. 1.5 CPE hours are available for both the live webinar and the recording.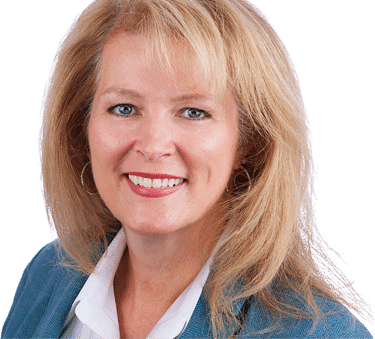 We want to thank Hormel Health Labs for their support of this program – We hope you enjoy it!
We are working hard to bring you the information you want and need (see our new courses to the right), so please feel free to let us know how we are doing – and what you want. We are always open to your suggestions. Thank you and happy Spring!
Becky
In the News
For the most current news, follow us on Social Media – just click the icons at the bottom of this newsletter page.
Updated Position of Academy of Nutrition and Dietetics
The Academy of Nutrition and Dietetics has published an updated position paper, "Individualized Nutrition Approaches for Older Adults: Long-Term Care, Post-Acute Care and Other Settings". Authors Becky Dorner, RDN, LD, FAND and Elizabeth Friedrich, MPH, RDN, CSG, LDN, FANDA, NWCC highlight the importance of individualized nutrition care, provided by registered dietitian nutritionists.
FDA Commitment to Modernizing Food & Nutrition Programs
An update has been issued on the U.S. Food & Drug Administration Food and Drug Administration (FDA) commitment to educate the public on the Nutrition Facts Label. The new label incorporates the latest evidence-based information on nutrients.
Healthy Aging
Study: Waist-to-height Ratio Linked to Anxiety?
Anxiety is one of the most common mental health disorders, and it's more likely to affect women, especially middle-aged women. Although anxiety can be caused by many factors, a new study suggests that the amount of abdominal fat a woman has could increase her chances of developing anxiety.
How Common is Food Insecurity Among Older Adults?
In 2015, 9.2% of all older adults experienced food insecurity. A Journal of the American Geriatrics Society research summary indicates that when community organizations and healthcare systems coordinate with each other, they are better able to help us address concerns such as hunger, which is linked to poor health, especially as we age.
Study: DASH Diet May Reduce Risk of Depression
A new study following the lifestyle of almost 1,000 adults with an average age of 81 for 6.5 years provides evidence that the DASH diet can aid in reducing hypertension as well as the risk of depression.
Other News
Diabetes: Study Proposes Five Types, Not Two
A recent study published in The Lancet Diabetes & Endocrinology revealed 5 distinct forms of diabetes, 3 of which were severe and 2 that were mild.
Get Ready for Older American's Month in May
The 2018 theme of the Administration on Aging Older American's Month, Engage at Every Age, emphasizes that you are never too old (or young) to take part in activities that can enrich your physical, mental, and emotional well-being. It also celebrates the many ways in which older adults make a difference in our communities.
Tips for Nutrition Care Professionals
Celebrate Mother's Day!
Access a free sample holiday menu for Mother's Day!
FDA Food Safety Resources for Healthcare Professionals
The Food and Drug Administration (FDA) has collaborated with the American Medical Association (AMA) to provide medical education resources on food safety for health professionals.
Disclaimer: The e-zine contains a variety of news from evidence based sources, current news and mainstream media topics, current trends, and other information. All content in the Becky Dorner & Associates, Inc. e-zine represent the opinions of the authors, and not necessarily those of Becky Dorner & Associates, Inc. No endorsement of the author's views should be inferred without it being specifically identified as such. Becky Dorner & Associates, Inc. does not assume responsibility for opinions expressed by the authors or individuals featured in the e-zine.