Note from Becky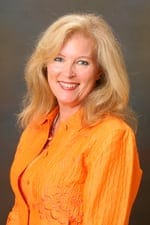 We have lots of great news stories for you this month as always. The big news for some of us is that the continuing education (CE) May 31 deadline is rapidly approaching. If you need CEs to finalize your portfolio, we have a lot to offer! Our CE self-study programs offer anywhere from 8 to 25 CEs each, and our webinars offer 1.5 CEs each. This month's webinar topic is back by popular demand: Lab Assessment of Nutritional Status with Dr. Mary Litchford. Purchase one of Dr. Litchford's books and get the webinar for free! If you missed any of our recent programs you can still get the recordings. Please let us know how we can help you meet your CE needs. We are here to support you!
Have a fantastic month,
Becky
In the News
For the most current news, follow us on Social Media – just click the icons at the bottom of this newsletter page.
Achieving Quality Malnutrition Care for Older Adults
Nearly 1 of every 2 older Americans is at risk of malnutrition, and disease-associated malnutrition in older adults is estimated to cost $51.3 billion annually. With this in mind, a broad group of advocates developed the first ever blueprint for a national effort to help millions of Americans who suffer from malnutrition or could be at risk as they grow older.
Related video (very powerful)
SNF Compare Site to Launch in 2018, Officials Say 
Centers for Medicare and Medicaid (CMS) just announced the skilled nursing facility compare website will be scheduled for release in October 2018. The website will be integrated with the Nursing Home Compare site but, CMS is still finalizing the details for the launch of the site.
Hospital Transforms Cafeteria Food to Make Eating Healthy Easy
The culinary staff at the University of Wisconsin Hospital system transformed their cafeteria foods into healthy fair over a period of "52 weeks of wellness" by implementing small changes each week. Learn more about how they achieved a health cafeteria for the system's nearly 15,000 employees and other diners.
Healthy Aging
"Inflamm-aging": How Inflammation Speeds up Biological Aging
According to the Journal of Gerontology, chronic inflammation is associated with the initiation and progression of many diseases. Inflammation is also a significant risk factor for morbidity and mortality in older adults.
Fruit and Vegetable Intake and the Risk of CVD, Total Cancer and All-Cause Mortality – A Systematic Review
Conclusions of a systematic review and meta-analysis: Fruit and vegetable intakes were associated with reduced risk of cardiovascular disease (CVD), cancer and all-cause mortality. These results support public health recommendations to increase fruit and vegetable intake for the prevention of CVD, cancer, and premature mortality.
Is Robotics a Solution to the Growing Needs of the Elderly?
The global population is aging, putting strain on healthcare system.  Research into the use of robots and other technology in healthcare facilities has increased and could be a solution to the growing needs of seniors.
Other News
Academy Celebrating 100 Years (1917-2017)
The Academy of Nutrition and Dietetics is celebrating its 100th anniversary by promoting the dietetics profession. This is a time to honor the past, celebrate the present and plan for the future. The Academy continues to be committed to helping solve the greatest food and nutrition challenges of the day through the transformational power of nutrition. The Centennial will create a road map that will advance the profession and set the stage for the Academy's Second Century.
Help spread the word about the Centennial with 'Celebration in a Box'
Celebrate Earth Day April 22!
Earth Day focuses on saving the environment. Senior citizens can minimize their impact on the environment by maintaining a healthy lifestyle, reducing waste and other activities.
The DASH Diet, 20 Years Later
This year marks the 20th anniversary of the Dietary Approaches to Stop Hypertension (DASH) diet. According to an article published in JAMA, numerous trials in the past 20 years have demonstrated that it consistently lowers blood pressure across a diverse range of individuals.
Tips for Nutrition Care Professionals
National Institutes of Health: Office of Dietary Supplements
Easy access to up-to-date, evidence-based information on how to best discuss dietary supplements with your patients and clients.
New! Tips and Resources
Celebrate Mother's Day!
Access a free sample holiday menu for Mother's Day!
Learn more about menu planning with our specific diet needs in our Diet and Nutrition Care Manual.
End of Life Nutrition and Hydration Free Resources
Access free resources on End of Life Symptoms that Affect Nutritional Care.
Learn more about our new released publication, End of Life Nutrition and Hydration. This manual details advance directives related to nutrition, hydration and end of life care planning.
Technology Updates
eNCPT is Now Available!
The Academy of Nutrition and Dietetics eNCPT is a comprehensive guide for implementing the Nutrition Care Process using a standardized language providing dietetic resources to the world. It is user friendly and available for each user in all language translations.