Note from Becky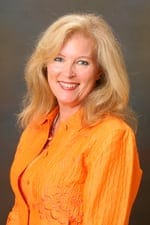 We have lots of incredible webinars coming up! Topics include a 2016 update on clinical documentation, new MDS 3.0 updates, Nutrition and Strokes, End of Life Nutrition and Hydration, and Nutritional Genomics. Refer to the information on the lower right side of this e-zine for dates. We hope you will save the dates and watch our e-zines for information on each webinar. We will also be scheduling a webinar on the new CMS regulation revisions as soon as they are released (release is currently scheduled for sometime in September, but that may change). Please enjoy this month's news and take a moment to read about my friend Liz Friedrich who is "Making a Difference" through consultation, presentations and authorship.
Have a lovely month!
Becky
In the News
For the most current news, follow us on Social Media – just click the icons at the bottom of this newsletter page.
President Obama Signs S.1252 – Global Food Security Act of 2016
To authorize a comprehensive, strategic approach for U.S. foreign assistance to developing countries to reduce global poverty and hunger, achieve food security and improved nutrition, promote inclusive, sustainable agricultural-led economic growth, and improve nutritional outcomes. Learn more.
Medicare Proposes Substantial Improvements to Paying for Care Coordination and Planning, Primary Care, and Mental Health in Doctor Payment Rule
CMS proposed changes to expand the Diabetes Prevention Programand also increase resources available for those with Alzheimer's disease.
U.S. GMO Food Labeling Bill Passes Senate
Genetically modified ingredients will be required to be displayed on food products if the bill passes the House of Representatives. The legislation was approved in the Senate recommending enforcement of a national standard of labeling.
Meeting the Dietary Needs of Older Adults Exploring the Impact of the Physical, Social, and Cultural Environment: Workshop Summary
Presentations and discussions are summarized here for your convenience.
Check out the infographic and learn more about the workshop.
Living Past 90 Doesn't Doom You to Disease, Disability
Americans are living longer and living healthier too! Genetic factorshave been studied and appear to slow the aging process and protect the body from certain diseases.
Keep Your Cool in Hot Weather
Extreme heat is the cause of thousands of deaths each year but can be prevented with simple measures in place. Those at highest risk are seniors, children and immunocompromised individuals. Check out the "It's Hot Outside" Extreme Heat Media Toolkit from CDC.
Other News
Just for Fun- Enjoy a Refreshing Summer Salad!
Escape the heat and enjoy a delicious, healthy meal!
FDA Asks How Safe is that Hand Sanitizer?
New research on hand sanitizers is being conducted to determine the long term effects of the sanitizers.
Hattie's Food Hub Offers Farm to Table Resources for Akron's Inner City
A local farm to table operation in Akron, Ohio features a corner market, cooking demonstrations and workforce training with the goal to raise awareness and make local food accessible in a food desert.
Tips for Nutrition Care Professionals
Make Dining Fun with our Creative Menus!
Our menus offer nutritional value for your clients and cost management for your facility! They are available in hard copy or through our cloud based menu system. To learn more about our menu options:
https://www.beckydorner.com/menusrecipes or email us.
New Edition of our Simplified Diet and Nutrition Care Manual has Easy to Use Tools, Charts and Guidelines!
Our 2016 Diet and Nutrition Care Manual Simplified Edition is hot off the press!  For ordering information 
Preparing for Your Annual State Survey?
Check out our "Ask the Experts" page for help!
RDNs Making a Difference
"I love talking to patients who very tentatively tell me they don't like their diet and then light up when I say 'Let's fix that'." Liz Friedrich, MPH, RD, CSG,LDN, FAND has a dream that every older adult will be served what they want and enjoy, and that they be free of pain from unnecessary lab draws, finger-stick blood sugars, and other interventions – and she is making it happen through education, communication, publications and presentations.
For Members Only
Sign up for our free membership and then log in as a member to access free resources!
Always Available Menus
Are you looking for ideas for your always available menu items? Feel free to implement this menu, or use these ideas to get you started.
Free Restaurant Style Menu Template
Updating your facility's kitchen with a restaurant style menu?  Here is a sample restaurant style menu template to get you started!
Technology Updates
The Geriatrics Evaluation & Management Tools (GEMS) app developed by the American Geriatric Society includes detailed information on over 20 common geriatric topics. The app is evidence based and offers links to several tools including the Mini-Cog screen for dementia and the Patient Health Questionnaire 9 (PHQ-9). For Apple and Android platforms.